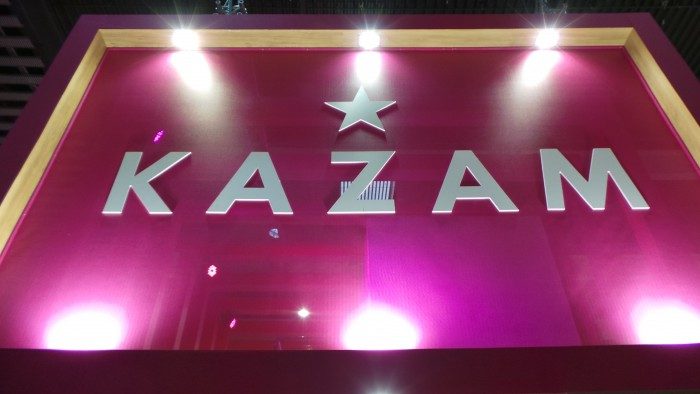 Last night I was chatting to someone about Gionee. We saw them at Mobile World Congress a few years back. They do some very nice phones, but you won't often see them on the streets of the UK. They have a decent presence in places like India, Thailand, UAE, Egypt, Kenya and Vietnam.
Now, this got me thinking, because not too long ago a British smartphone company appeared called KAZAM. In 2013 we went to see them and they were basically throwing every type of phone and smartphone at the market that they could. The company was headed up by some pretty big names too – Michael Coombes and James Atkins had left their jobs at HTC to create the company, and their flagship handset became the Tornado 348. We reviewed this back in 2015 and loved it. The phone was painfully slim at just 5.15mm, but it only had 3G, something that would become a problem as 4G emerged.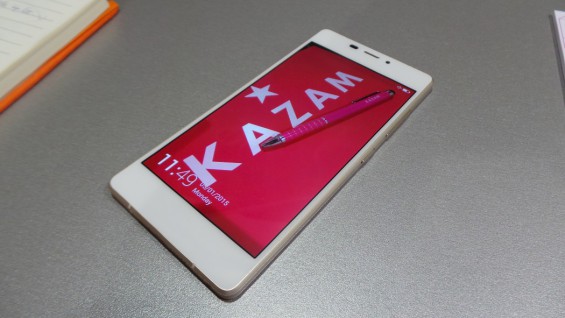 Then KAZAM started getting bigger. They launched the Tornado 552L – another thin phone and another Gionee re-brand (it's the Gionee Elife S7) but this time with a bigger screen and 4G. What could go wrong eh?
Well, KAZAM had definitely grown. They were pushing hard with their free screen replacements and were getting a lot of interest from the media. When we first met them, in 2014, they were holding brief meetings next to the prayer room and toilets at Mobile World Congress. A year later, and they had a colossal stand which was brimming with attendees. It seemed like a great British success story. Things were looking up and in 2015 they made a slim but respectable profit.
Up front, thanks to the female staff wearing skimpy school uniforms, there was a lot of attention. That new Tornado 552L was being shown off by the PR guys but we never saw much more of it after our hands-on. It then got completely canned in October 2015.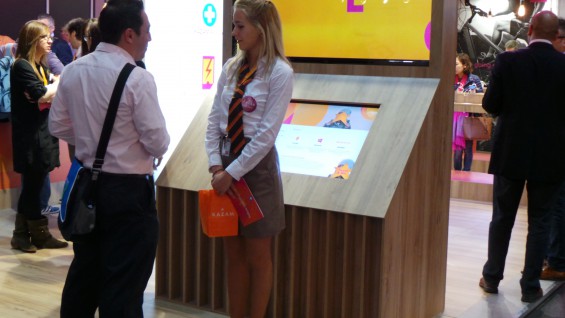 Then there were a few more problems. The marketing people, who were probably the same people who dressed up the Booth Babes, decided to roll out this TV advert. It quickly got banned by the Advertising Standards Authority, who said it was "sexually suggestive" and was "likely to cause serious offence to some viewers".
Yeah. That wasn't really about the phone was it? But wait! There was a new brand ambassador too…
Tulisa Contostavlos started working with KAZAM, and the brand started getting more awareness. However, Tulisa then decided to send lots of tweets out from… her iPhone. Doah!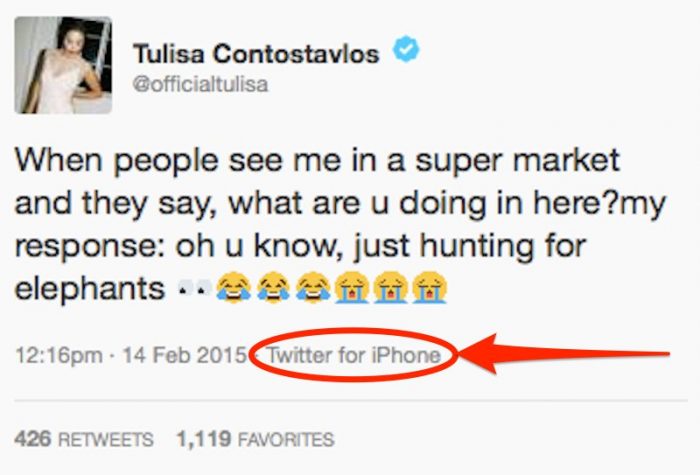 CMO, James Atkins, responded to the unfortunate events by saying..
We're a British brand trying to go up against the big boys, we're doing alright.
They weren't. In 2016 they made a near £3 million net loss, primarily due to advertising and marketing spend.
Since 2016 I'd not really heard a great deal from the company. So I wanted to catch up with them, just to see how things were going. First signs really weren't that great. Their KAZAM.mobi website is down, but the brief Wikipedia page suggests that they're still running.
However, a quick look through Companies House shows that the company actually went into Administration in April last year. All that was left for the Administrator was a few KAZAM phone parts, and nobody really wanted them.
Michael Coombes and James Atkins have now moved on. Michael is the Chief Executive Officer and co-founder of Wileyfox and James Atkins now appears to be Senior Marketing Specialist at Tesla. Not bad eh?
For me, the most interesting handset was the wafer-thin Tornado 348. If that had 4G and if Gionee and Kazam had maybe come to some agreement for the 552L / Gionee Elife S7, things would've been different. Maybe if those sexy adverts had been re-thought too..