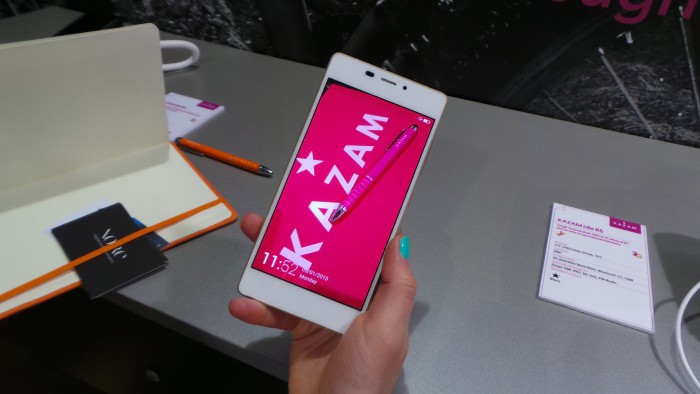 We've managed to get a first hands-on with the new KAZAM Tornado 552L, which was only announced minutes ago. It's at the top of their range and carries on from the KAZAM Tornado 348, which had a 4.8″ screen. This, the KAZAM Tornado 552L, has a 5.2″ Super AMOLED FHD(1920×1080)screen (with a PPI of 424) and an octa-core 1.7GHz CPU.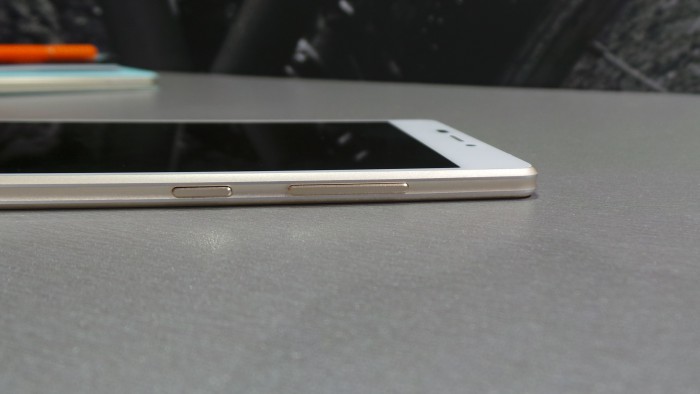 Sounds and looks familiar? It's no surprise. This is indeed the flagship Gionee Elife S7 we saw announced just yesterday.
Here's the back of the KAZAM Tornado 552L and the back of the Gionee Elife S7…
I could say that the only difference is the KAZAM logo on the back, but they do add a lot more into the mix, such as cracked screen replacement, KAZAM Rescue and a three year warranty.
The device is just 5.5mm thick and does indeed have that "premium" feel about it. Around back is a 13 megapixel camera (auto-focus and flash) whilst, up front, there's an 8 megapixel selfie shooter. It's dual-SIM and has 2GB RAM, 16GB storage, a 2750mAh battery and this time does 4G – something the 348 didn't do.
Around the sides there's a "rail track like" finish which stops the phone sliding from your grip and it'll be available across Europe soon (keep an eye on KAZAM.mobi for more updates). We'll have more from KAZAM tomorrow.