Want to start selling your own smartphone? It's not easy, and the new kid on the block is Kazam. They appeared in June last year and wasted no time in getting several handsets and ranges out onto the market.
I sat down with James Atkins, the Kazam CMO. He used to work for HTC, and the challenges of entering a fiercely competitive mobile market as the "new boys" isn't phasing him.
In November the company launched the Trooper and Thunder range but now, just four months later, they're announcing the new versions and this, the octa-core Tornado handset. This particular one is available in two screen sizes – with either a 5″ or 5.5″ screen.
It's light, well built and speeds along at a rate of knots. This particular model had test software on so I wasn't able to fully test the speed, so I asked about the pricing instead. James wouldn't reveal this just yet, but judging on the "signals" I was getting, you'll be able to pick this up at an ultra-competitive price point.
Kazam are looking to innovate in areas that are often overlooked, and are already offering screen protection for the first 12 months for nothing. If you crack your screen, they'll replace it. No bother. There's also a support system which is rather clever. Contact Kazam with a problem and they'll guide you to a solution using remote access to your phone. This, along with their feature-phone devices you'll see here, are definitely filling a need and requirement within the market. James stated that each of these phones is "the best phone for someone".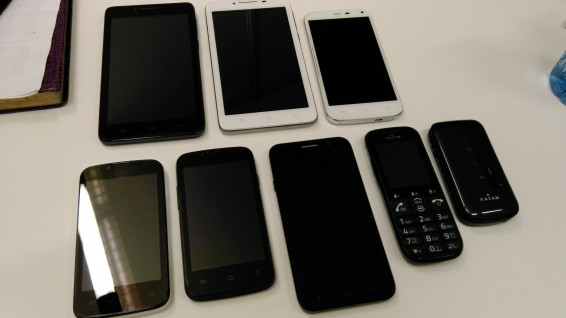 That range, as you may have seen in our earlier story, was pretty massive. A plethora of screen sizes were included but now they could possibly reduce that range of screen sizes due to customer feedback and demand. The smaller 3.5″ screens, as an example, weren't that sought-after, so they'll not be included going forward.
Getting into the mobile market, getting "ranged" by mobile networks and having handsets available in stores is extremely difficult, but Kazam are working hard to achieve this and have some talented people working with partners to make it happen. When I asked whether Kazam would take the old "HTC approach" of producing handsets to be rebranded (by networks etc), James stated that their current models wouldn't be getting this treatment, but they're not averse to working with networks to help build a handset to meet their needs.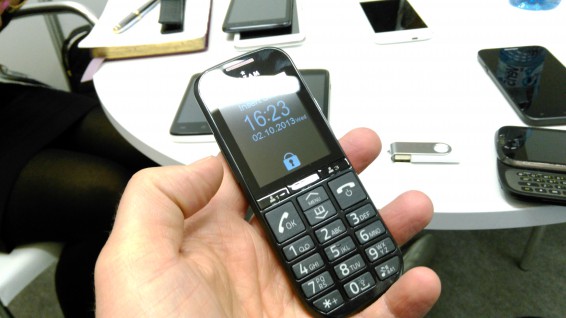 Kazam are based in Britain and they've got some skilled people on their team, so they're definitely a company to keep a close eye on.