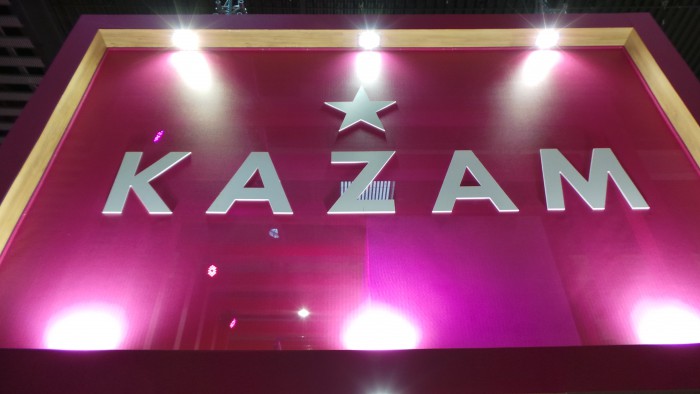 I'm from the UK, so a local company operating in the mobile space is always going to be on my radar. KAZAM are definitely on that list, and we first mentioned them way back in June 2013. They launched a few days earlier, at the start of May, so how are things progressing after 21 months in operation?
Last year we met at the back of hall 2 here in Mobile World Congress. We sat in a tiny room and the company didn't have a stand. How quickly things change. I spoke to Michael Coombes and James Atkins, both ex-HTC execs who are now sit in a large space-age stand in hall 7. Around the stand are phones of all shapes and sizes. Not all of them are high-spec and not all are the sort that wind up in tech blogs, but sales are on the up and their European operation now has 9 regional offices. Each office has a team of people deciding which handsets should be ranged for that particular country or region. It's a system that works, but the KAZAM Tornado 348 is the first pick for all their regions and is their best seller. It's thin, fast and is a good-looking device which has now got a bigger 4G-capable brother, the Tornado 552L.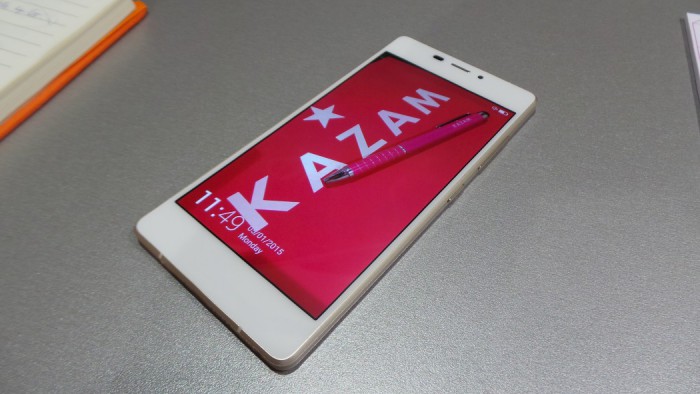 The company are keen to point out that it's not just the handsets that attract customers. You can choose a handset from anywhere, and selling a well-priced device can be a challenge in such a crowded market, so KAZAM have value added services. Customers buying a device can get remote support (KAZAM Rescue), a free screen replacment and a 3 year warranty.
What next? There's a suggestion that maybe KAZAM should be the company to stop shipping chargers with phones. Networks like O2 already do this, so why not KAZAM too? Everyone has a charger, or a USB port nearby, so why not sell them separately?
With such a young brand, I wanted to know whether they were interested in adding more – perhaps some custom UI's or additional KAZAM applications and themes? James is having none of it.
We're not fans of bloatware. It takes up storage and memory. Some of our handsets are entry-level and you're going to be taking up precious space on the phone.
At the higher-end of the spectrum, the newly announced Tornado 552L has plenty of space for additional apps, but still it's a fuss-free experience. It's the Gionee Elife S7 with a full HD AMOLED screen and an octa-core CPU into a 5.5mm body. When I asked if it would have any of the Amigo 3.0 tweaks, James stated that it too hard to say, but there would be a "few changes". Amigo 3.0 does have some nice features though, including some extra camera settings and contact management system.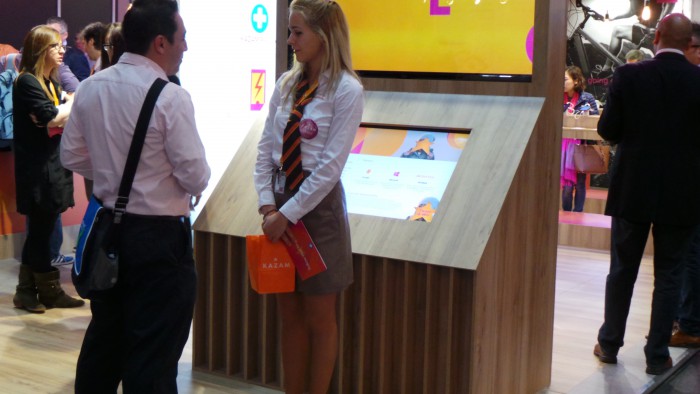 On the two Windows Phones we looked at yesterday (the Thunder 450W and 450WL), James confirmed that they would be coming to the UK and that their relationship with Microsoft was for the "long term", so expect the new version to be appearing on new KAZAM handsets.
Network partnerships are going well for the company, with Telefónica in Spain (Movistar) selling their handsets on contract along with Vodafone in Belgium and others further afield.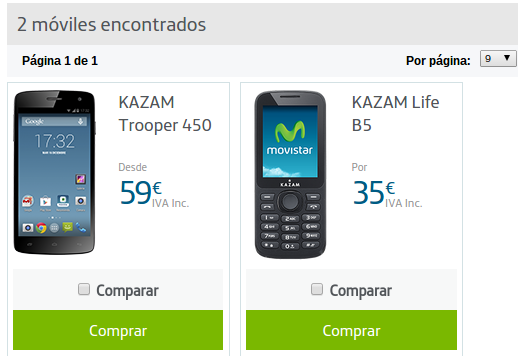 Would KAZAM be open to a network rebranding a handset? The answer is a careful yes, but KAZAM would rather sell under their own brand so that they can offer the additional services – free screen replacement, a 3 year warranty and on-phone support etc.
As for their new baby, the KAZAM Tornado 552L, they say it'll be available around "May or June" at around €400, which is about £291.