Three new handset ranges are being launched today by KAZAM. The new British mobile brand, created by two ex-HTC execs, are launching the new Thunder, Trooper and Life range of handsets in various screen sizes.
The full list includes..
The KAZAM Thunder range
The ultimate smartphones for the digitally connected generation
KAZAM Thunder2 5.0
KAZAM Thunder2 4.5L
The KAZAM Trooper range
Just the right amount of technology and a whole lot of support.
KAZAM Trooper2 6.0
KAZAM Trooper2 5.0
KAZAM Trooper2 4.5
KAZAM Trooper2 4.0
The KAZAM Life range
Feature phones that are cleverly designed, good quality and at a disruptive price point.
KAZAM Life R5
KAZAM Life C5
KAZAM Life C4
KAZAM Life B4
KAZAM Life B2

The "Life" handsets include, as you can see, clamshell phones. They're not powered by Android but are aimed squarely at filling the feature-phone market which is getting cluttered with cheaper slate-style Android devices. At the top of the "Life" range you can expect a 2.4″ 240×320 pixel scren with a 1.3 megapixel shooter and a storage card slot for 8GB of space. There's also other Life devices which have those classic numeric keypads up-front and VGA cameras. Think really low price handsets with a classic design here. There's various options in this range to suit all needs, including the rugged Life R5 model.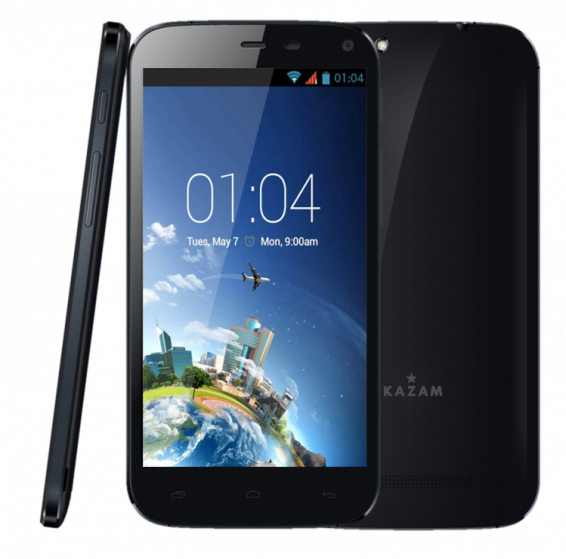 There are two handsets in the Thunder range and they will be available soon. They're packing the most amount of specs and power in the lineup.
The Thunder 5.0 has a 5″ 720×1280 screen, 1GB RAM, up to 32GB additional microSD storage, a quad-core Mali400-MP2 1.3GHz CPU, 13 megapixel rear camera, 5 megapixel front camera and these run Android 4.2.2.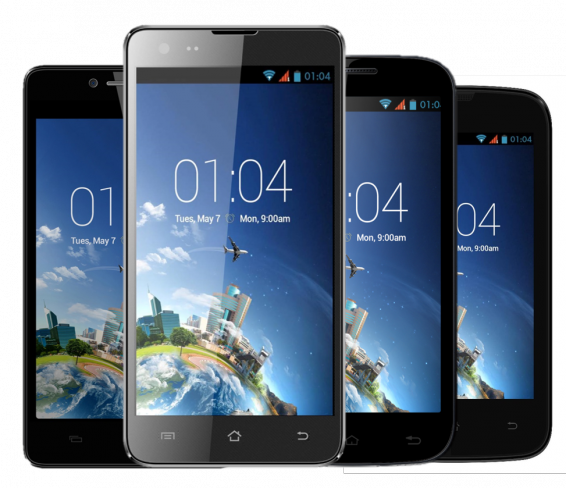 The new Trooper range, which offers 4″-6″ screens, has a dual-core 1.3GHz CPU, 512MB RAM, an SD card slot, 5 megapixel rear shooter, VGA front camera, Android 4.2.2 and a 2500mAh battery.
The Thunder and Trooper range have got the usual WiFi, Bluetooth, GPS and 3.5 mm audio port action. In addition, the Thunder 4.5L has LTE (4G) capability for additional data speeds. The two quad-core Thunder handsets, like the four new Trooper models, will be available from Q2.
Get more details in the press release below. We'll be live in Barcelona with KAZAM next week with a full hands-on of these devices.