Back in February we were pulled into a room and KAZAM showed us what they were made of. The UK company are headed up by ex-HTC staff but, when they first launched, they were pretty much throwing every type of handset out there to see what would stick.
This year there were signs that the range was becoming more refined, and an octa-core handset arrived. Now, literally 30 seconds ago, they've announced this – the KAZAM Tornado 348. It's got an octa-core CPU in it too, but this one is thinner than a supermodels' shadow. It's 5.15mm thick (or thin, whichever way you want to look at it) and that beats the Gionee Elife Slim, which was until a few seconds ago the slimmest smartphone at 5.55mm.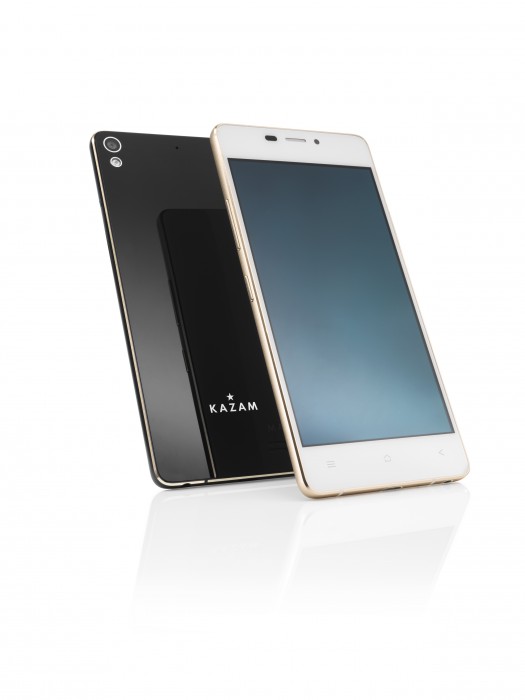 Inside the new KAZAM Tornado 348 you'll find that octa-core 1.7GHz CPU from MediaTek, Andoid 4.4.2 (Kitkat), 1GB RAM, 16GB ROM but no microSD card slot. It's 3G only (no 4G) and has a 4.8″ 1280x 720 (HD) screen at 306 ppi. Camera-wise there's an 8 megapixel unit at the back with flash and a 5 megapixel one for your selfies.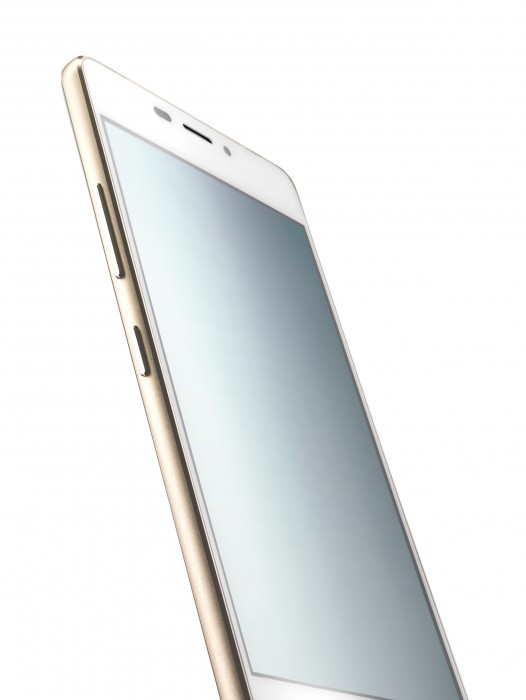 Let's hope, given the thinness, that this doesn't start doing an "iPhone 6 Plus" and bending in your pocket. I should just mention that it has WiFi, Bluetooth 4.0, WiFi, FM Radio and 2050mAh battery. No NFC though.
OK, so what are we looking at here? Good CPU, good screen, good camera tech and bragging rights because your phone is super slinky. KAZAM will add their free one year screen protection too but there's a few things you'll be giving up – no 4G and a theoretical maximum 16GB storage. Can you live with that? Losing attention?
Well, what if I told you that this was a mere £249? Ooh. Got your interest now haven't I eh? KAZAM tell us that you'll be able to buy it in black or white from mid-November. No details on where from just yet though.
Further details below..