During Mobile World Congress we paid a visit to the KAZAM stand. The UK company had grown quite substantially, and had a rather grand display of handsets plus a much larger presence at the exhibition. We attended just a few days after reviewing their super-slim (and rather nice) KAZAM Tornado 348. This handset was very impressive, but sadly was 3G only.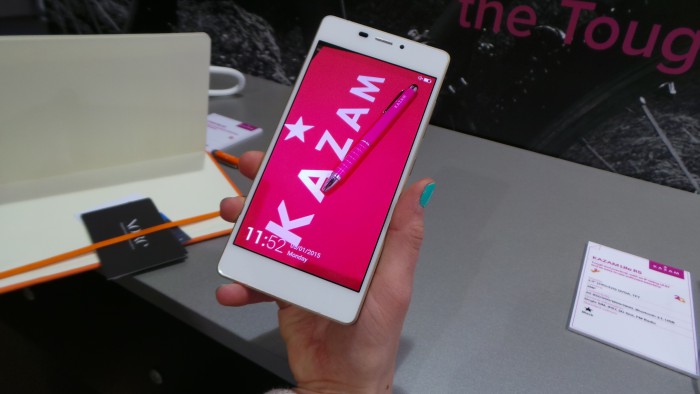 No matter though, because a new Tornado 552L got launched during the show, and we were the first to get our hands onto it. The 5.5mm device had a 13 megapixel camera at the back, 8 megapixel at the front and a 1.7Ghz octa-core processor. We liked the look of it, and KAZAM promised European availability.
It seemed like an ideal successor to the Tornado 348. The screen size had been increased from 4.8″ to a 5.2″ Super AMOLED full HD unit (1920×1080) and this one did 4G.
However, as we prepare for Halloween, I suddenly realised that we'd still not seen the handset for sale, so I decided to ask the firm for an update. Their response, though, will disappoint those who might've been waiting…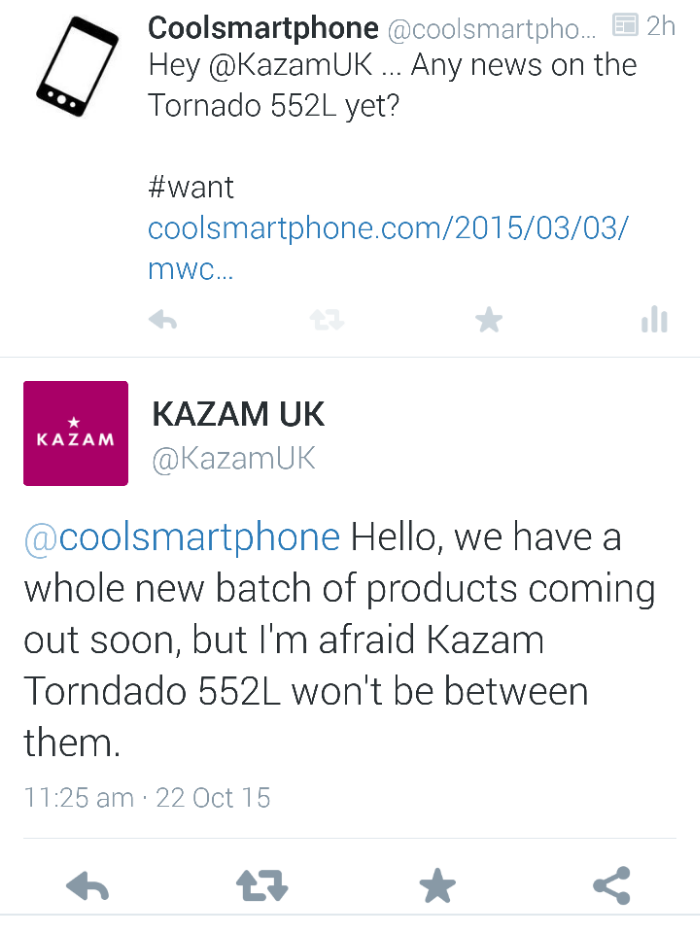 Hmmm… Perhaps it was just delayed a bit? Perhaps they're releasing it next year instead? Unfortunately not..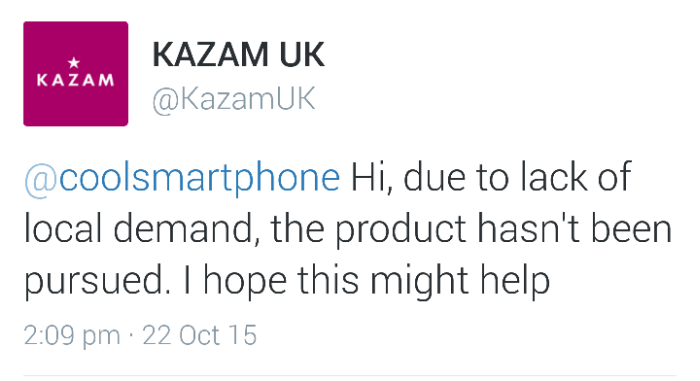 So, no KAZAM Tornado 552L at all then. Instead the company still has the 3G-only Tornado 348 as the featured device on their website, so if you want a painfully thin KAZAM phone, you'll have to not want 3G.
But wait… The Tornado 552L was actually going to be a European rebrand of the Gionee Elife S7, which actually is available to buy. It's a handset we also got to handle at the event and, although it may not be geared to the European market, you can get one imported. It'll cost $309.14 if you're looking for one. That's just a nudge over £200.