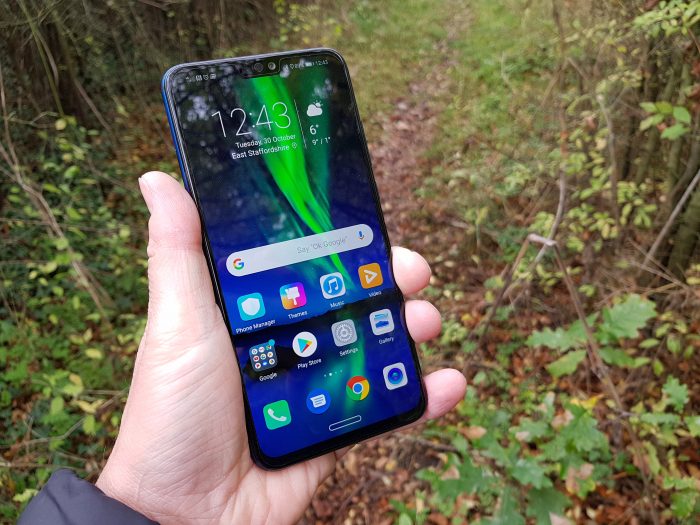 I've had this phone for a while now, and I've released day-by-day video updates which will form the main part of this review.
So, in the place of what you'd normally expect to find here, I'd first like to discuss the state of the smartphone landscape right now and who "Honor" are exactly.
Why? Well, every single time I mention Honor or have an Honor phone in my hand, I get the same question..
Honor? Who are they?
It's a good question, say the word "Honor" and most people will respond with a blank face. It's why companies like Samsung do so well. They have a known brand. They have a utterly massive advertising budget and, because you're aware of who they are, you have the confidence to buy one of their phones.
Then, online, you see a cheaper phone with very decent specs, but.. it's from a company you've never heard before. Should you trust them? Honor? Who?
Well, it might be best if we start with Huawei, which is pronounced "Wah-Way". Huawei are now doing very well here in the UK with their range of top-end and incredibly high-spec phones. The Mate 20 Pro was reviewed last week and the P20 – both are hitting big sales figures.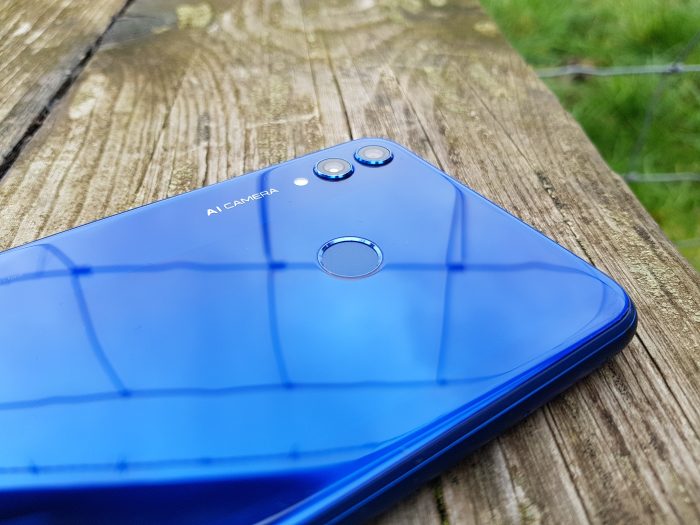 The People Behind Honor
Honor is a sub-brand belonging to Huawei. Huawei, and therefore Honor, is based in Shenzhen, China. Let me tell you, it's a massive operation. Huawei is a colossal company. I've been there. I've seen it myself. Read all about their huge headquarters – it's worth your time, believe me. It'll tell you who Honor / Huawei are, why you should trust them and where they've come from.
Here's each featured article …
With Honor you're getting the expertise, the technology and the build quality of the Huawei handsets, but at a much cheaper price. You're also getting a CPU from HiSilicon – and guess what – Huawei own them too. Huawei use the same HiSilicon chips in their phones.
This, then, is where it gets interesting. Honor aren't just some random Chinese import. They come from the same place as the Huawei handsets, and that – let me tell you – is a very good place indeed.
The smartphone market here in the UK is getting a huge shake-up. I'll go into this more through a separate post, but there's the likes of OnePlus, Xiaomi, Honor and Huawei causing a lot of changes. People are starting to wake up to the fact that you don't have to pay a huge stack of cash to get a very decent handset.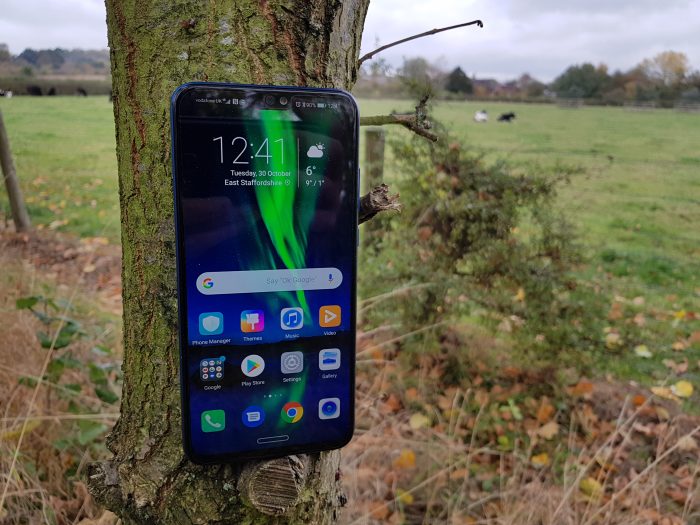 The Honor 8X
My review of the Honor 8X then is broken up into the five parts below. If you're thinking of buying this, and are wondering whether the £229.99 price is going to get you "enough" of a phone, read the sections below. During testing, the Honor 8X showed up as the "Huawei Honor JSN-L21" in tests – it is, apart from the Honor logo on the back, a Huawei handset.
For those of you who want my quick thoughts on the phone, I can tell you that I've had this as my main phone – doing everything I'd normally do. It worked flawlessly. The screen fits 6 rows of icons, 4 columns apart and Android 8.1 showed no signs of slowing down throughout my testing. That 2340×1080 pixel screen performed well too, and at no time did I feel that I'd "saved money" or "gone with a cheaper option". It's a proper, solid performer with the looks, the design, the performance and specs of a top-end phone but at a more realistic and sensible price.
A quick comparison
The Honor 8X is £229.99. Buy one right here. Stick any SIM in it and off you go. Job done. However, many people will be out this weekend buying the Samsung Galaxy S9. This is £739, nearly £510 more expensive. Heck, for £739 you could buy three Honor 8X handsets and have £49 left over for beer.
However, as I touched on before, Samsung has had the ad money. They've got the big adverts and the brand awareness. Sure, in a lot of ways the Samsung Galaxy S9 is better. The screen is better and – although less megapixels – the camera is better too. The S9 does that trick slow-mo video at 960 FPS whereas the Honor 8X does it at 480 FPS. The 8X doesn't appear to be waterproof. It doesn't seem to do fast charging. It doesn't have a USB-C port but…. that's really about it. It's not exactly £510-worth of stuff that you're missing.
Here's a side-by-side..
| | | |
| --- | --- | --- |
| | Honor 8X | Galaxy S9 |
| Size | 160.4 x 76.6 x 7.8mm | 147.7 x 68.7 x 8.5mm |
| Weight | 175g | 163g |
| Screen size | 6.5″ | 5.8″ |
| Ratio | 19.5:9 | 18:05.9 |
| Resolution | 1080×2340 | 1440×2960 |
| PPI | 396 | 568 |
| CPU | Octa-core Hisilicon | Octa-core Exynos 9810 |
| CPU Speed | 4×2.2GHz & 4x 1.7GHz | 4×2.7GHz & 4x 1.7GHz |
| Memory | 4GB | 4GB |
| Storage | 64GB on-board | 64GB on-board |
| Storage Card | Yes | Yes |
| Rear cam | 20 megapixel + 2 megapixel depth | 12 megapixel |
| Front cam | 16 megapixel | 8 megapixel |
| 3.5mm jack | Yes | Yes |
| WiFi | Dual-band | Dual-band |
| Battery | 3750mAh | 3000mAh |
| Wireless charging? | No | Yes |
| Bluetooth | 4.2, aptX | 5.0 ANT+ |
| GPS | Yes | Yes |
| Fingerprint sensor | Yes | Yes |
| Charging port | microUSB | USB-C |
| OS | Android 8.1 | Android 8.0 (Oreo) |
| Fast charging? | No | Yes |
| Water resistant | No | 1.5 metres, 30 minutes |
| NFC | Yes | Yes |
The key things for me are the fact that, if you buy the Samsung Galaxy S9 over the Honor 8X, you're getting wireless charging, fast charging, water resistance, slightly better Bluetooth, a lighter phone, a slightly better camera and a slightly better screen. Yes, the S9 wins if you get down to the nitty-gritty, but – in order to get your wireless charging and a slightly higher-resolution screen – you're going to have to splash out a lot more cash. A lot more.
And this, ladies and gentlemen, is where we are with the smartphone industry. We've reached a point where you can tick 85% of the things from your absolute top-end smartphone "want" list and you'll be paying £229.99. To get the extra 15%, you're going to have to pay another £510. That is… well, it's just nuts when you think about it. Nuts. Nuts I tells you. NUTS.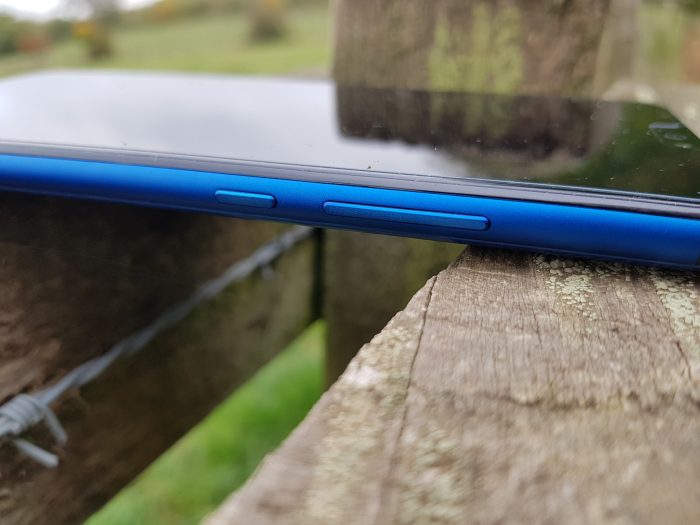 And this is nothing against the Samsung Galaxy S9. I could do a comparison with the Honor 8X and one of Huawei's own handsets. I probably would've reached a similar conclusion.
I guess what I'm saying, after you've read my 5 days with the Honor 8X, is that the Honor 8X isn't a compromise. It isn't a "make do" handset or a "I can't afford one of those mad-expensive phones, I'll get this for now"-type phones.  This is a brilliant phone which produces great photos, with an epic battery life, with fantastic performance, with a good screen and a great design.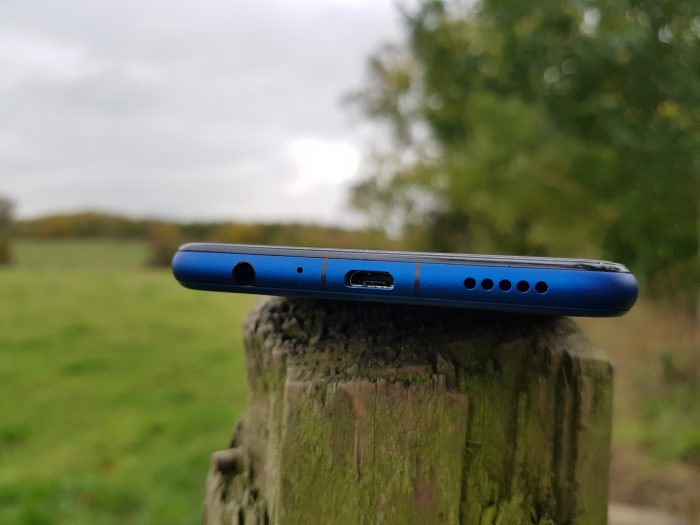 Keep an eye out people. Like I said, the smartphone market isn't just about the big brands. People like Honor, with phones like this and the View 10, they're for the people who know. They're for the clever people.
Be smart. Get yourself an Honor 8X. Do it. Do it now.
Honor 8X Review
Screen - 87%
Camera - 86%
Build quality - 95%
Value for money - 100%
User interface - 100%
Another class act from Honor / Huawei. A fantastic phone for an utterly fantastic price.