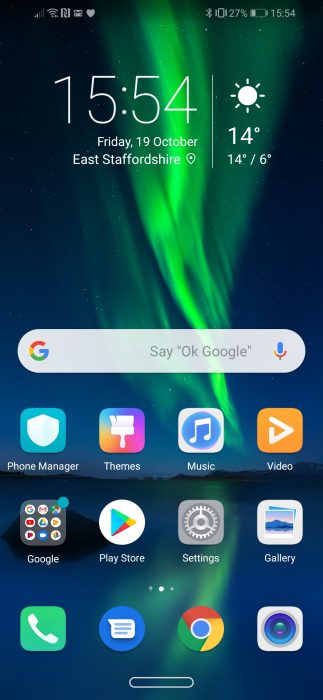 I had a think about this bit. I figured I could put a huge stack of images in and maybe write a load of text about how it all works… or, I could just do a video. It's what the kids are doing now isn't it eh? Perhaps one day I'll be a YouTube millionaire if I'm lucky.
So here's your quick fix – a tour around the GUI of the Honor 8X, including all the granular settings, the gallery and the AI mode plus all the apps and games that are pre-installed here on the Honor 8X.
For those who want a bit more to actually read, what I can tell you is that I'm very impressed with the responsiveness and speed of this. It is, after all, powered by an octa-core (4 x 2.2 GHz Cortex-A73 & 4 x 1.7 GHz Cortex-A53) CPU and has a very respectable 4GB of RAM. The thing positively chugs along, and let's not forget that it's just £229.99. That's a fantastic price for the design, the build quality, the specs and the capabilities you have in here. Sure, if I wanted to be really picky I'd point out that the screen could be a little better, it could have a slightly better camera and it uses a microUSB instead of a USB-C but… but…..
IS THAT ALL I'VE GOT TO COMPLAIN ABOUT?!
It's £229.99. Should I really go out and spend a massive £739 for a Samsung Galaxy S9 instead ? Just to get a higher resolution screen, a slightly better camera and a USB-C port? No, no I should not my friend.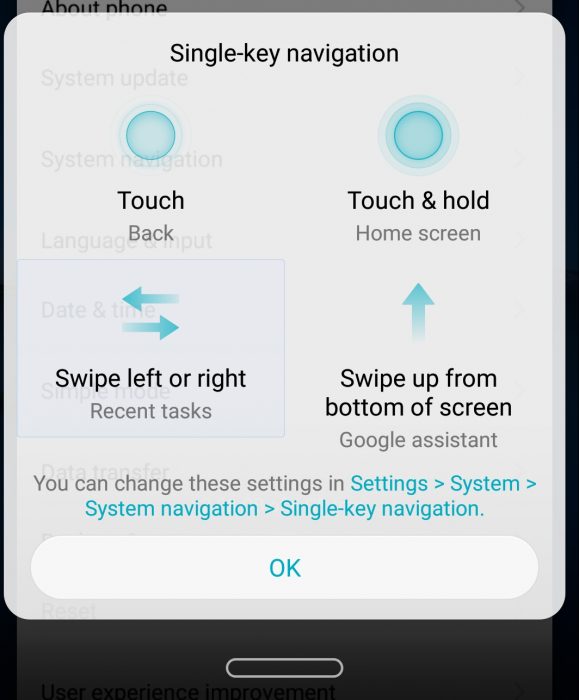 So inside you should expect adjustable screen resolution (which lowers depending on battery life if you want), a fully themed interface, eye comfort, the "notch / no notch" option, a layout switcher, the funky single-key navigation system (honest, give it a try, it's cool), the stereo-sound "Party Mode", Huawei Health (to keep you fit – check the Fitness Band review I did which integrates well with this), plus much more besides.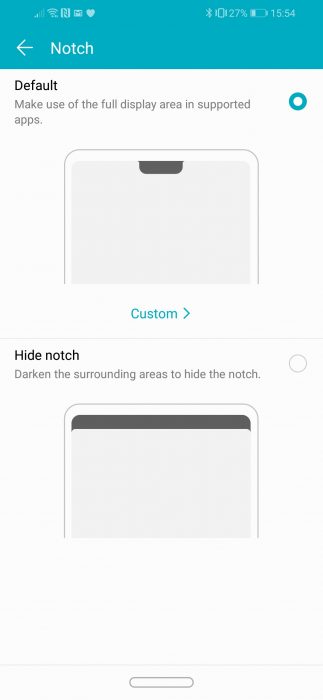 Honor have added a stack of games to get you started plus there's a Phone Manager to keep your phone running as well as it was when you first took it out of the box. It'll also monitor for naughty spam callers. It's all very smooth and stops short of being "in your face", despite the constant mentions of EMUI on the website. Plus, from what I can gather, it seems to actually obey you when you tell it not to do any power management on applications.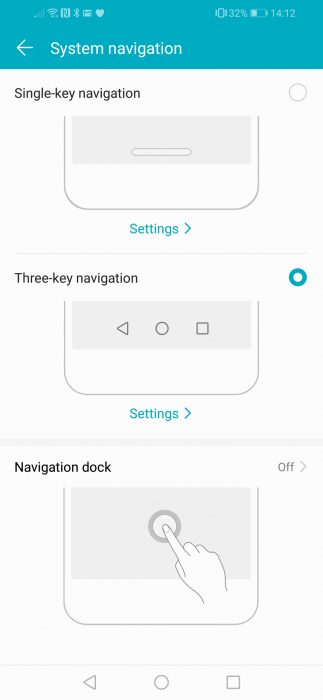 The only minor comment I would make about the GUI is the fact that you have to have a Huawei ID if you want make use of features like HiCare, Health, the AppGallery (to be honest I'd uninstall this, it's really not needed and you should probably just stick with Google Play) and Themes. It's not all the fault of Huawei / Honor – after all, other manufacturers have their own ecosystems that they try and foist on us, but it's a bit of a pain to have another login credential to remember.
Check back for Day 5, coming soon!
Missed anything? Just head here to see every single day of the "Week with the Honor 8X" series!