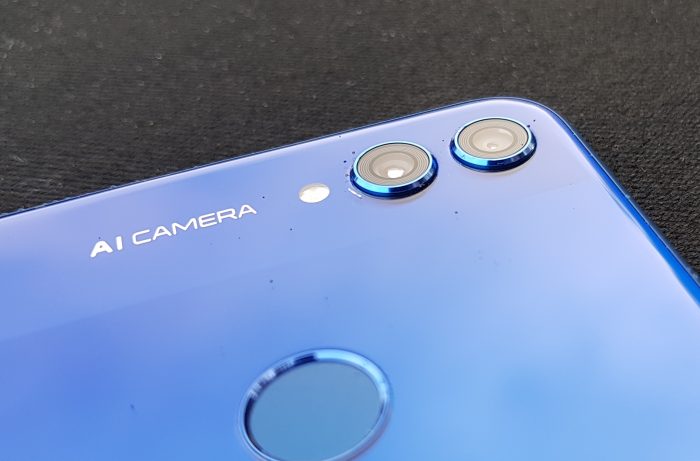 Today I've been taking photos. I left the AI mode on for a lot of the images you're about to see and, as it's a dark and windy Autumnal day, there wasn't a great deal of light to help. That AI system will magically take a look down the lens and will detect what you're trying to take a photo of. Then it'll twiddle around with the settings in the camera to make the shot as good as
On one of my shots today it couldn't decide if it was "Overcast", which it was, or if it was a "Flower". It was actually a tree as you can see below, but hey.. the resulting shot seemed to come out fairly well anyways…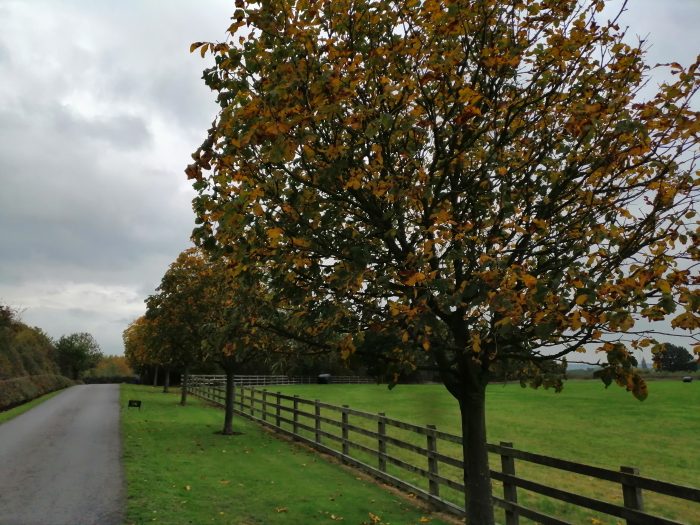 The camera has a night mode, a portrait, photo, video mode and a stack more options (panorama, HDR, light painting etc) plus you can download even more funky modes via the internet. I've used slow-mo below (in some pretty terrible lighting) to show you what that can do…
For the majority of the time however, you'll either have it set to normal or you'll have the AI mode turned on, which is how all the rest of the shots in the article were taken. With AI enabled you can see here that it's detected a strange alien as a human and has switched to "Portait" mode automatically…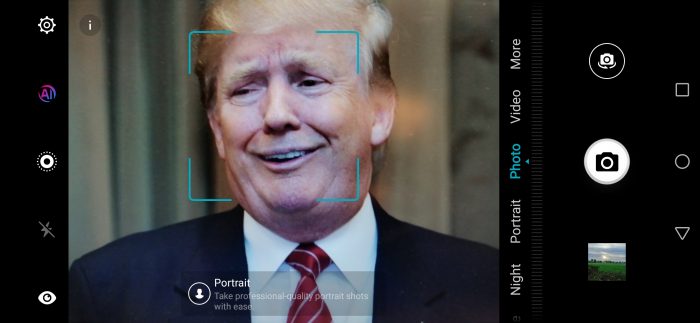 That Portait mode, which you can switch to manually too, will do the usual cool bokeh effects on shots and can blur the background out so that your subject is clear and sharp. It's something you can also adjust after the event, so if you want to put the focus on something in the background, it's just a matter of loading the picture and then tapping where you'd like the focus to be. I've shown this in the video below..
There's other options too – you can get very granular here and add GPS tags, watermarks and tweak the resolution. By default it's 20 megapixels but it's square, so if you want landscape so that it looks good on your TV etc, you'll need to knock it down to 13 megapixels (18.8:9) so that it can lop the top and bottom off the shot. Other options include a smile capture, timer and object tracking – which will follow whatever you've touched on the viewfinder. Good if you're trying to snap a photo of the dog or another moving object.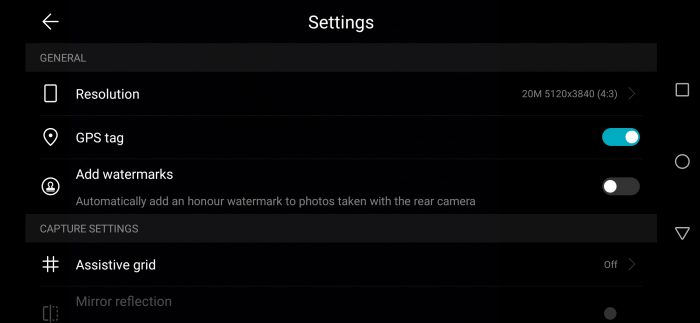 You can also set the volume button to take a shot and whether you'd like a burst shot when you press and hold. There's also a "hot key" of sorts if you double-press the volume down button when the screen is off – that'll take a quick photo.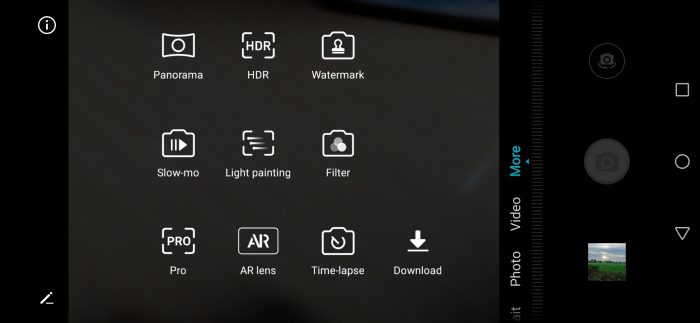 The Honor 8X also builds in a QR scanner and Amazon Assistant, so you can scan barcodes and compare prices.
Overall, this is what I expected at the £229.99 price-point. The camera does need a steady hand in low-light but, when you do get enough light and the AI kicks in, it'll take some quite beautiful shots. Here's a very quick one I just quickly fired off on the bike ride to work this morning..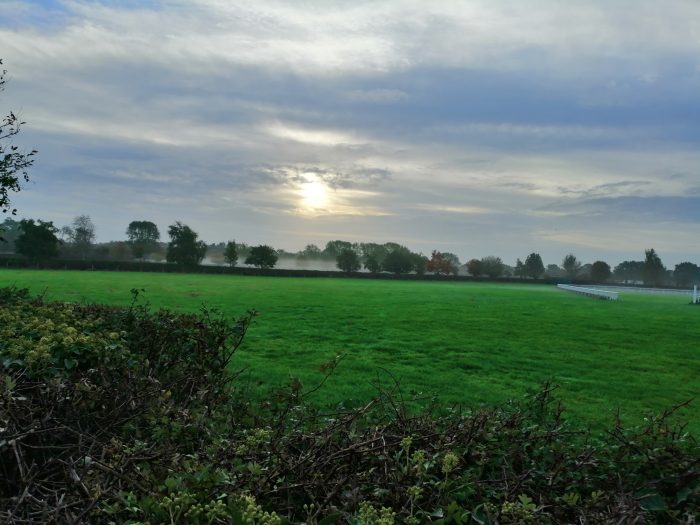 The low-light performance is relatively OK, although you do get motion-blur if you or your subjects move as you can see below. Plus, if you look carefully, you can see Matteo .. 😉
Here's another low-light shot. It was very dark this morning..
Now a big raft of images taken with the AI mode enabled. Overall, I will admit that I was quite happy with the rear shooter. It's not quite as good as the Huawei kit and the Leica hardware, but it's more than acceptable.
Stay tuned for the next episode of our week with the Honor 8X, or go ahead and get yourself one right here.
Missed anything? Just head here to see every single day of the "Week with the Honor 8X" series!