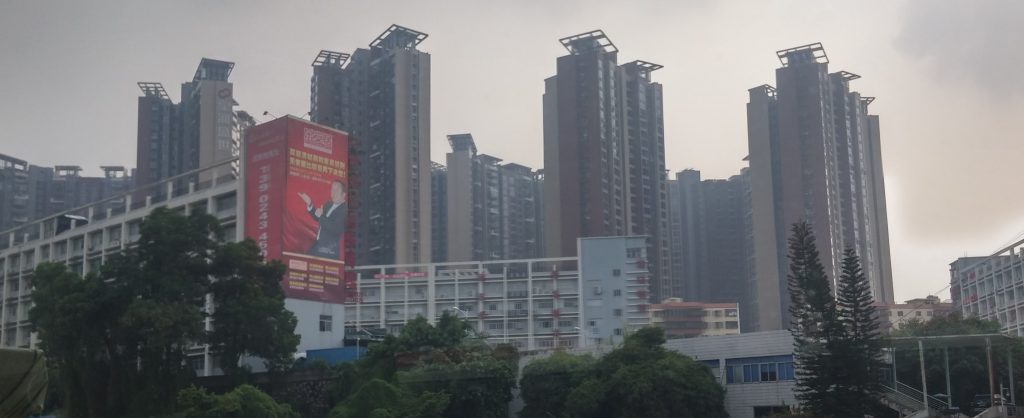 This week you'll see special series of posts documenting my trip to China and my inside look into Huawei.
China has the world's biggest economy, and people buy more smartphones than anywhere else. One in five people on Earth are Chinese, and as I begin to fly over the country, there's still many more hours overlying this vast place before I reach our destination.
I'm heading to Shenzhen and Dongguan, two cities you may have heard a lot about on the news. The preconceptions conjure up images of hard-working staff, low pay and long hours. If you look at the back of your smartphone, Bluetooth speaker, battery pack or tablet then you'll probably find one or all of them were made here in China. Many people will jokingly tell you, "Everything is made in China", but is it just the factory of the world, with stressed workers, hefty internet censorship and low standards of living? Or is there more to be seen and surprises in store?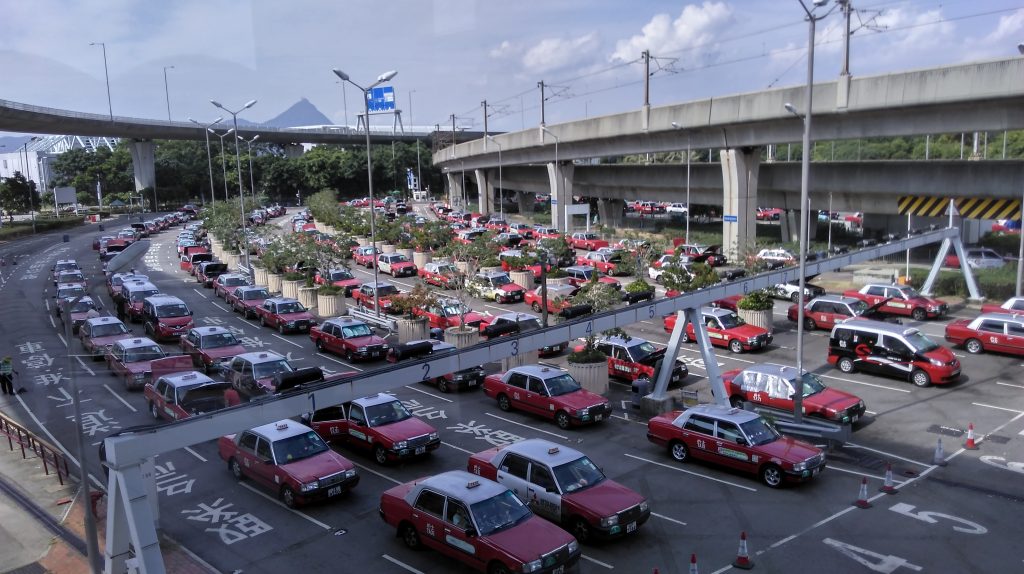 After getting off my flight I begin the journey across Hong Kong, where I've landed. The city is a former British colony but sits here in southeastern China. Although it has now been handed over to the People's Republic of China, it's an autonomous territory officially known as the "Hong Kong Special Administrative Region" where around 7.2 million people live. Despite it being one of the most densely-populated areas of the world, the driving seems is orderly and smooth. It still has a lot of Britishness about it. The cars have similar UK-style numberplates, the road signs are familiar, as are the traffic lights. We drive on the left and the drivers are courteous and calm as I gaze at the swish, tall office towers that rise high above the city.
Check your phone and, if you browse the web, you'll find that Google and every other web service works perfectly. No web restrictions here, despite the border being now just a mile or two away. We drive across beautiful, long bridges and finally enter one of the Chinese checkpoints.
The border checks are rigid, and I've already had to prepare a very weighty visa application and visit the Chinese Embassy in London just to get to this point. Everything is checked and double checked.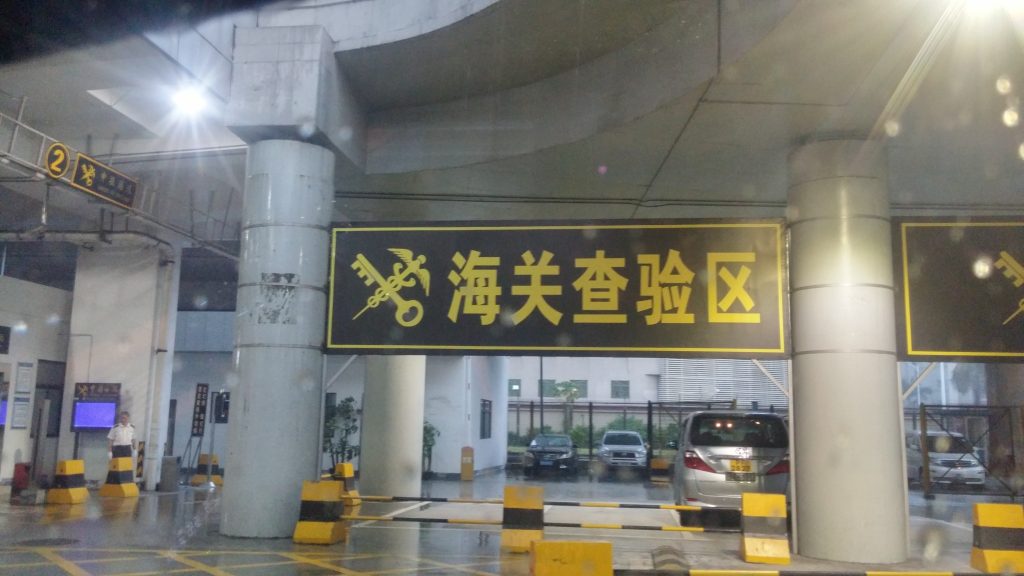 In 1953 a collection of border posts at the top of Hong Kong began operation and, despite the transfer of sovereignty from Britain to China, the checks remain and there's still some social tension between Hong Kong residents and mainland Chinese residents.
At this particular checkpoint we're the only car heading through and most of the traffic is made up of trucks, with the odd mini bus. I'm checked thoroughly, with my visa, passports and travel documents getting a thorough going-over before I'm allowed to move onto the next section, where my suitcases are looked at and photographed. I'm then checked once more.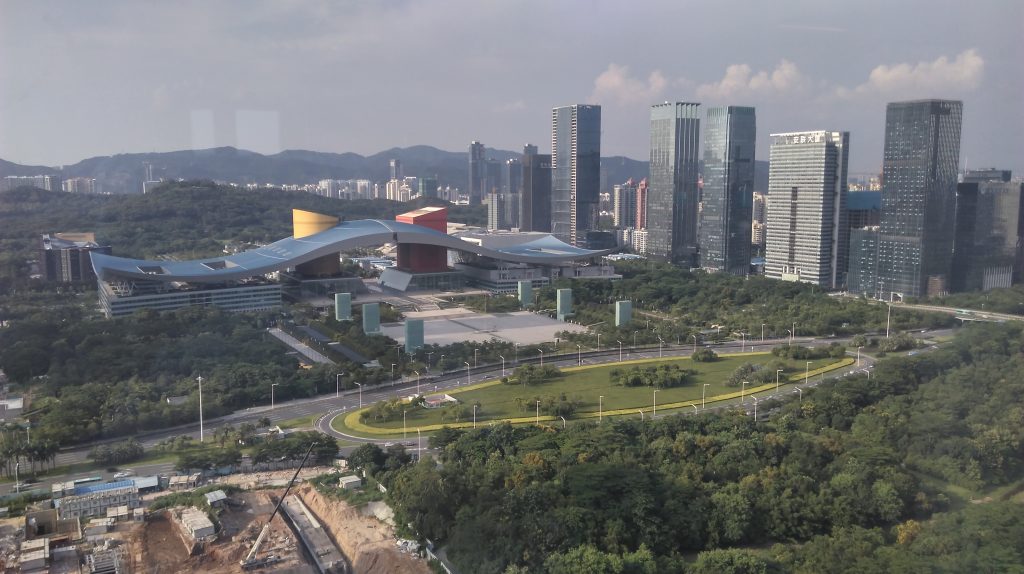 On the Chinese side, after negotiating the small lane taking you through the checkpoint, we now drive on the right side of the road. The cars here are similar to those in Hong Kong, but the steering wheels swap over and the souped-up taxi I'm in is the only vehicle I can see with the steering wheel on the right. The traffic and the driving style quickly becomes insane. Imagine driving around London in the rush hour, but slightly more quickly. There's no real aggression here, drivers just seem to have a way of sliding into gaps which simply don't exist. As I write this we've just gone around a bus, sliced in front of him and somehow crossed three lanes of traffic to turn right – all in less than 100 metres.
Arriving in the hotel you quickly realise just how stringent the "Great Chinese Firewall" actually is. This isn't just a DNS block or a half-hearted attempt at blocking certain websites, this is a constant battle. VPN's seem to drop off at irregular intervals, PPTP connections are spotted and disconnected and you can struggle to maintain a reliable connection. Without a good VPN you'll find that pretty much everything Google does is blocked here in China, although strangely Google Ads still appear. Sites like Yahoo! work, as does Yahoo! Mail, but Gmail doesn't and your social networks will be blocked off too.
After a few hours messing around with VPN server IP's I whizzed through the many CCTV channels before finding HBO in English on the TV… that, at least, isn't blocked.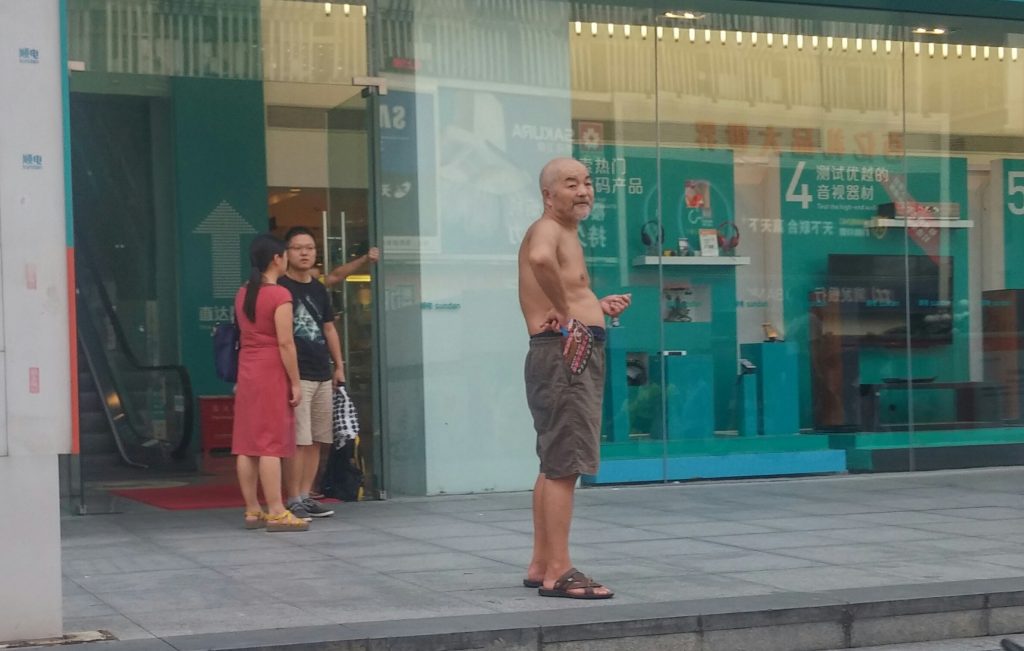 After a night in the hotel I set off in high humidity and pouring rain. Office workers are heading out to work, walking quickly with brightly coloured umbrellas. Some have been caught out and hold newspapers above their heads. Unlike Hong Kong, I see absolutely no Western faces here, despite the fact that my hotel is only a few miles inside the Chinese border.



The city of Shenzhen is new. Some twenty years ago this was just a fishing village, but now a clean and vibrant city has been created. Large, straight roads lead me past twinkling sky-scrapers and the construction of further buildings. There's a subway, cafes and a modern feel to this particular city. Due to the age of it, this feels almost like an American city.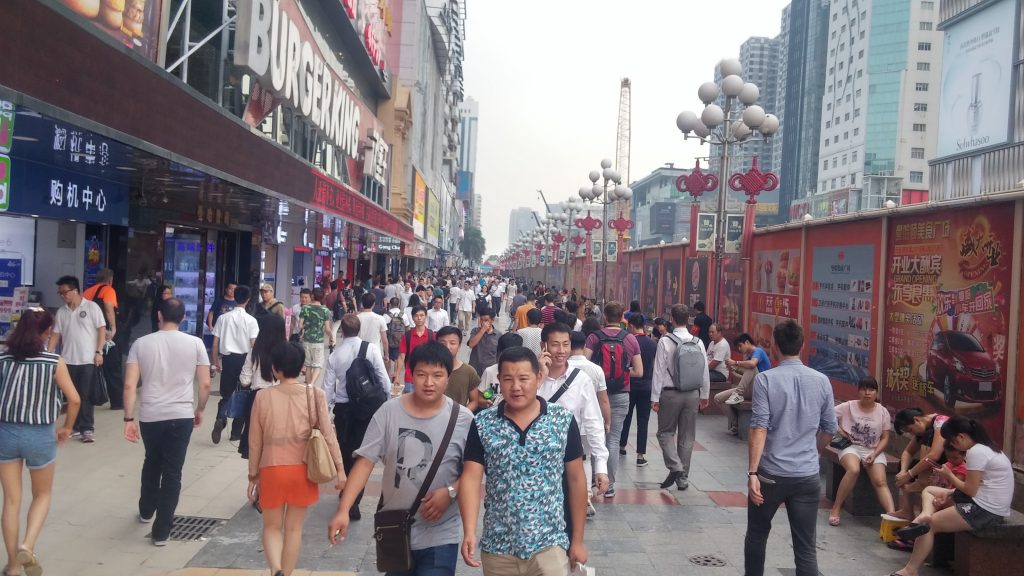 What is it like to work here though? Well, I'll tell you more tomorrow, because I'm here to get an inside look at a company on the rise – Huawei.
I'm about to enter the gates of their main campus. It's just one of many sites here in China, with many more locations across the world. It is a massive company headquartered here in Shenzhen and is the largest telecommunications equipment maker in the world.
Let's take a look inside…