Podcast: Play in new window
Subscribe: Apple Podcasts | RSS


Welcome to the Coolsmartphone Award Ceremony and Podcast, coming to you, prerecorded from Coolsmartphone Towers.
Our team of experts got together yesterday and decided on the best and worst bits of 2015 in order to entertain you and reward/shame those responsible. As with all good awards ceremonies we're leaving the big awards until last, so if you just want to know the winner of the best phone award you can jump to the end, but there's some interesting stuff coming up, so don't be too hasty!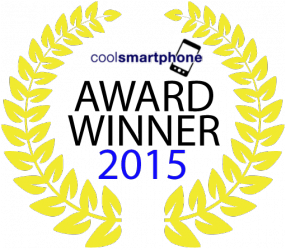 Best accessory
Winner – Android Wear
The current iterations of Android wear have not become developed enough for them to be considered as a mainstream device particularly that you can now use them on both iOS and Android now. There are some fantastic examples fitted to you budget ranging from the very expensive Huawei Watch to the Sony Smartwatch 3 (can be found for £89.99)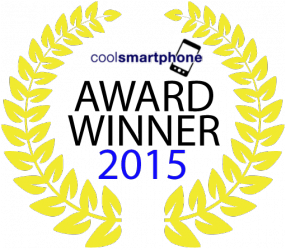 Best network
Winner – Three
There really wasn't much competition when voting for the best network, and that's because we're all data hungry piglets, and Three fills our troughs to the brim! Also, the roll-out of the "Feel at Home" offering for free data roaming in various countries has been a huge fan favourite over the year. Of course, if their customer service were bad, or their reception unacceptable then it would be a different story, but 2016 has been a great year for Three, and this award is well deserved. It will be interesting to see what happens next year with the impending merger with Telefonica.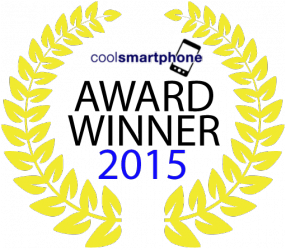 Best app
Winner – Google Launcher/Search
This is one of the core roots of Android and of Google so it was only a matter of time before it appeared in or list. It is worthy of being here due to the recent improvements to the Google Now command and also that fact that we are now starting to see Google Now on Tap on devices.  Again this will be one to watch next year as Cortana on Microsoft devices is peeking her head around the corner and other services such as Alexa are starting to appear now as well.
Honorable Mention – Amazon Video
This is a fantastic option for those of us who want to make out TV's into Smart TV's without shelling out near to £400. All you need to get the app in a smartphone or tablet into it. One simple download later and you gain access to a wealth of Video on demand. I have recently been watching the much praised Man in the High Castle which is an Amazon Video exclusive and it is entirely free. Also, don't forget that the new series featuring the old "Top Gear" team will be shown first on Amazon Video in the new year. As I mentioned this will make your dumb TV smart as well with the addition of a relatively inexpensive Amazon Fire TV as well.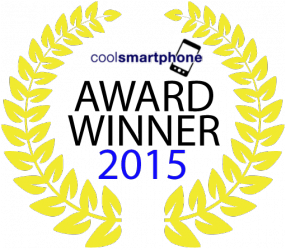 Nicest surprise
Winner – Blackberry Priv
This was a very unexpected surprise, Not only did Blackberry release a new phone but they released one that has been sending shockwaves across the internet. This is in part due to the fact that it runs Android 5.1.1 at its core and secondly that it is damn nice hardware. We are yet to actually have a chance to review one of these much sought after review units but rest assured we are on the list and will have a full review up in the new year.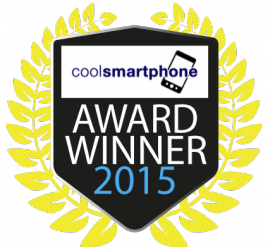 Biggest disappointment
Loser – OnePlus 2
There are a few reasons why OnePlus get this award fro their OnePlus 2. The first is the main one really. It is the insistence upon the use of the Invite system to actually allow yo to buy the phone in the first place. Now I understand the reasoning behind it and they have been better this year than last time out, but come on how can you expect the buying public to trust your brand when you don't even trust it enough to put it into a full production run for launch. Secondly and slightly less importantly is the exclusion of NFC and the fingerprint reader being quite poor. In honestly wanted to love the OnePlus 2 to live up to its own hype but for me, it did not Feel free to check out the review here to see my thoughts.
Dishonorable Mention – iPad Pro
This is somewhere that I guess Apple did not expect to find their latest member to the iPad family. We just feel that as tremendous the super-sized tablet is, it is just not something that is going to be a real contender for the average person on the street especially if you are going to be planning on using it the way Apple clearly intend it to be used as a replacement for your Laptop. As you still need to spend an additional £150 for a keyboard that is not even localised to the UK, also don't get me started on the fact that the Pencil is not bundled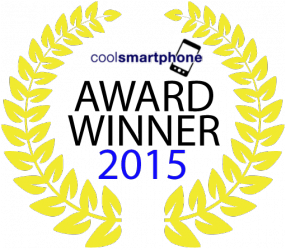 Most innovative use of technology
Winner – Continuum
We have been very impressed with this new idea that has been pushed out by the crew from Richmond. Not only have they implemented it onto the fantastic Surface lineup but it has paved the way for many 2 in 1 machines from all the major players in the PC industry. Now we are also starting to see it being built into the higher end Lumia devices, in the form of the 950 and 950XL (review is coming soon). If that wasn't cool enough it is also part of the new XBOX One experience and will be used in HoloLens when we start seeing this in the coming years. This was the year where Microsoft became cool again!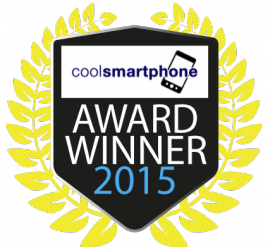 Needs a kick up the butt in 2014
Loser – Android Pay
So if you are reading this from the other side of the pond (USA) this is a non-issue. But unfortunately, for us Brit's we are still living in a state where we cannot pay for things with our phones. Oh, the Humanity!! But really this one should not have happened we have had the tech to implement Android pay effectively for many years now and still we wait for it. Although this is not Googles fault per se, they could contribute tot his being rectified by working with the banking institutions to make this right and give us a secure payment system to rival Apple Pay. Come on Google make it right.
Dishonorable Mention – Microsoft
Of the back of Continuum being an award winner we did have to bring out the old dark horse of Microsoft and apps. Let's face it you now have a massive amount of people using both tablets and wanting to use your phones but you still have not addressed the primary issue that puts people of using these products. Apps or, more importantly, the lack of Apps. Now before the trolls rev up their engines of hate spewing factoids, I am aware that there are over 300,000 apps available for Windows Phone. However this is of little consequences as the market share for Window's phone is a single figure worldwide, However I am willing to bet that many of you reading this are doing so on a shiny Windows 10 and would love to get some more apps on it. So come on Microsoft lets get those Universal apps out and use your great tech properly.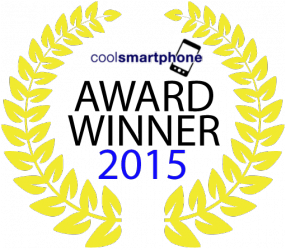 Best tablet under £200
Winner – Nexus 9
The Nexus 9 may be a year old now, but that does not mean that it is passed its use by date, especially with its new Marshmallowy treats onboard. Whilst the original price of the Nexus 9 seemed to be quite prohibitive this year we saw the 16gb device plummet as low as £180 allowing it to play in this category. In fact with the exclusion of the Host of this podcast episode we all have one. there are so many things that this tablet brings to the table It bright and clear screen, its loud front facing speakers and impressive battery life with the newly implemented Doze mode. Dans reviewed this one last year if you fancy a read about it.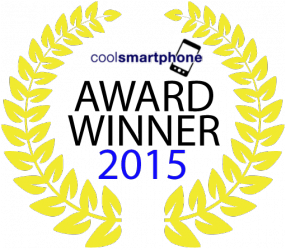 Best tablet overall
Winner -Microsoft Surface 3/Pro 3/Pro 4, iPadPro/Xperia Z4
We had a rather spilt opinion on the is category, however, all the winners share one thing in common. That is that all these devices can be used as laptop replacements to a certain extent. it is great to see that so many viable alternatives are starting to come to the market and this is indeed an interesting time for tablet development. I am looking forward to what we shall see in the new year.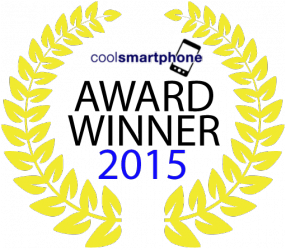 Best bargain tech
Winner – Google Chromecast 2
The winner of this coveted award is not really a surprise as, like its stable mate the Amazon FireTV Stick, it allows for you to make a dumb TV into a smart TV for mere peanuts. Add in the fact that this device is currently on offer with £20 of Free Google Store credit allowing you to get some Christmas Apps/Films/Music essentially fro free it was a no brainer picking the Chromecast as the best in this category. The Chromecast now in its second generation will work on both iOS and on Android. It will even allow you to stream content from any Chrome browser to you TV making this into a must-have piece of kit for any time of year, not just the holidays.
Honorable Mention – Amazon Fire TV Stick
if you prefer your content from Amazon over Google then this is a great alternative to the above Chromecast, and unlike the Chromecast, you can combine this with a Gamepad for some light gaming if you are using Amazon downloaded games.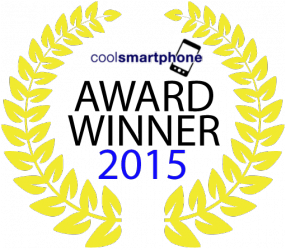 Best phone under £200
Winner – Vodafone Smart Ultra 6
it used to be that if you were buying a phone at under £200 then you were having t accept some fairly substantial compromises. Well, I am very pleased to say that this is no longer the case. Vodafone has been championing this cause this year with their "Smart" range. The top of the bunch is the Smart Ultra 6 which packs a hell of a lot of punch for its very low price point of £115. We have reviewed this phone in its network form here and also in its OEM form here
AND NOW TO THE MOST COVETED AWARD OF THE NIGHT…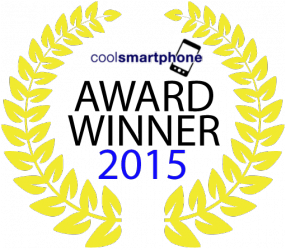 Best phone overall
Winner – Huawei Nexus 6P
We were fairly unanimous with this one and it is about time that a nexus device ended up here. This year saw the Nexus range put on it's big boy pants and stand up to the playground hero that is the iPhone 6S. It did so by donning a full metal unibody design and sporting an AMOLED display. Around the back comes a camera that made the rest of the Android OEMS's stand up and take notice in the form of the 12.3mp camera with 1.55 µm pixels for support. It wasn't perfect though as it lacks expandability with MicroSD, but we are seeing this a lot now from all players.  Well done to Huawei and Google with this one we are very impressed. Here is my review of the Nexus 6P.
Honorable Mention – iPhone 6S
The Nexus 6P did not have it all its own way though as we got a few voters opting for the iPhone 6S as their winner. This is the evolution of the iPhone 6 and instead of the changing a winning formula they beefed up the areas of weakness. it is like they sent the iPhone 6 to the Gym for a few months and it came back sporting a 12mp rear camera improvement and up front has been bulked up to 2MP. the metal has been scaled up to use a tougher version of the aluminum alloy that si the same as that of the Apple Sport's Watch. They even went as far as adding 3D force touch into the display. which is a nice but in my opinion unnecessary touch. Just don't drop it!
That concludes our  awards ceremony for this year as you can see we have had a widespread of victors and some notable runners up. Hopefully, you have enjoyed this little insight into out collective mindset here at Coolsmartphone Towers and I would encourage you have a listen to the awards ceremony podcast that we did alongside this article. All I have to say is thanks to the players and to the hard working staff at Coolsmartphone for keeping us informed over the past year.
Thanks to Dynamiq Management for the logos and graphics.
Let's see what next year brings and see if the list changes very much next year.
What do you think of our award winners? What would you have voted for? Let us know in the comments section below.
Your options to listen to the podcast are as follows: