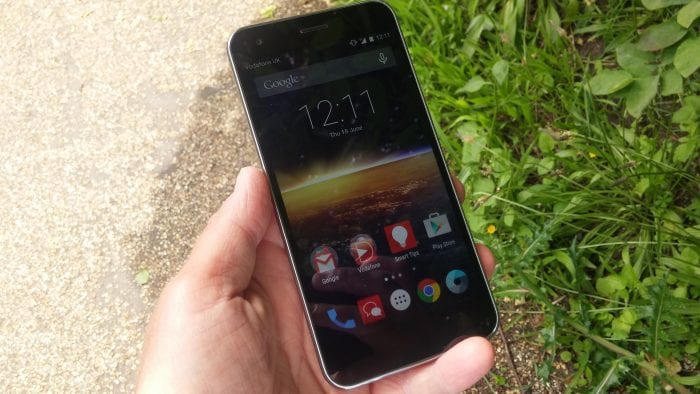 Come, take a seat my friends, because something is happening again in the mobile industry.
When I was young kid (when) started a little website called Coolsmartphone. It was all about a network-branded smartphone called the SPV. For years after we saw networks branding their logo onto phones made by (then) little-known companies such as HTC. As time went on, companies such as Huawei, HTC and others got to the point where they wanted their own brand on the front of phones – not a network logo.
Now things seem to be tipping back the other way. I'm seeing more and more network-branded phones coming out. This one is actually made by ZTE, but you'll know it as the Smart ultra 6 on Vodafone. It's basically the ZTE Blade S6 Plus from what I can see.
Perhaps the best bit? As I write, this is £125 on Vodafone Pay As You Go. If you want it on contract then it's just £17 per month. That's cheap.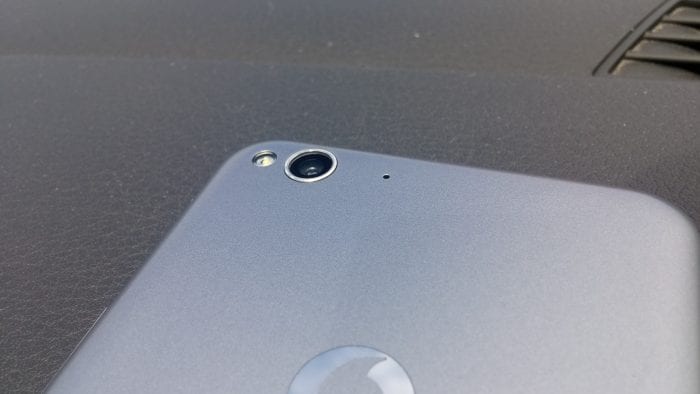 First impressions
I've got to be honest, it looks a lot like the iPhone 6 Plus when you get it out of the box. There's no removable back (or battery) and the edges are rounded. It seems pretty light at 159g and well designed. It has some nice style tweaks such as the blue capacitive buttons under the screen. The central one acts as a notification system, softly glowing to let you know if there's emails or texts you need to look at. I know it sounds daft, but this glowing ring really made the phone stand out from the crowd a bit.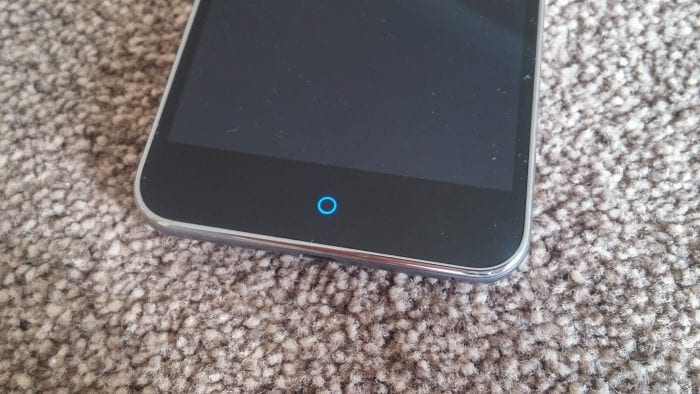 There's a lot of on-screen pointers to help you through the first few hours with the phone. They'll guide you around the handset and will tell you where everything is. It also has the "double-tap to wake" function that my usual LG G3 has. This is great for turning the screen on and means you don't have to fiddle around with the power button all the time. That screen, by the way, is very bright and vivid, even on the default setting, and full HD too.
It is a tad big, and when I compared it directly with an actual iPhone 6 Plus it was noticeable longer.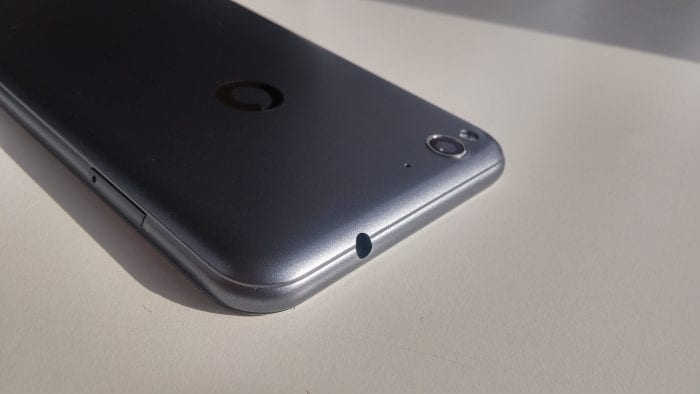 Specs
Measuring in at 154 x 77 x 8.35 mm, it runs on a Qualcomm MSM8939 octa-core 1.5GHz CPU with 2GB RAM and 16GB of storage and a microSD card slot for further space. The screen is a 5.5″ 1080×1920 Full HD display with a DPI of 480.
Around back is a 13 megapixel shooter with a flash and, up front, a 5 megapixel unit. It runs Android 5.0.2 and pretty quickly too.
Video overview
Camera
A bit of a surprise here, as the rear camera performed very well indeed. The zoom function was very natty, and showed you just how far you've zoomed in via an on-screen display with "2.0X, 2.1X" and so on. For the camera buffs there's even a "manual" mode which lets you tweak all manner of bits that I've never understood or seen before (if you're into camera technology, you'll probably know more than me). What I can tell you is that I was able to change the exposure, ISO, WB and there was even a level guide too. You could also alter the storage location (microSD or on-board storage), plus you can choose whether to have the review image after you've snapped something.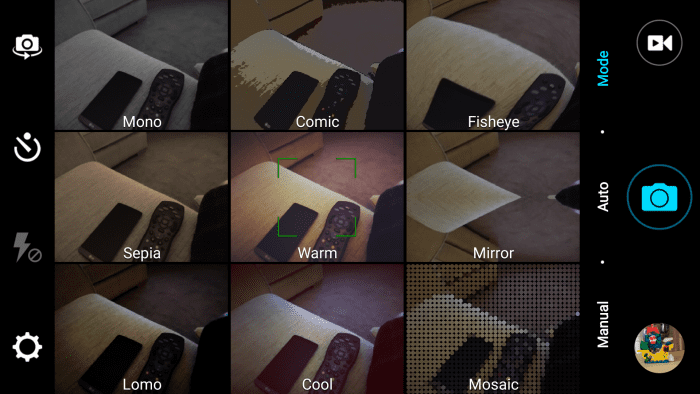 You can add interval capture, smile detection, HDR, panorama, multi-exposure (to create a collage) and a stack of filters.
Taking shots does require a tiny bit of waiting. The focus time is a little longer than I'm used to but photos are admirable and came out well. Here's a few examples. Click on the thumbnails for the original shots.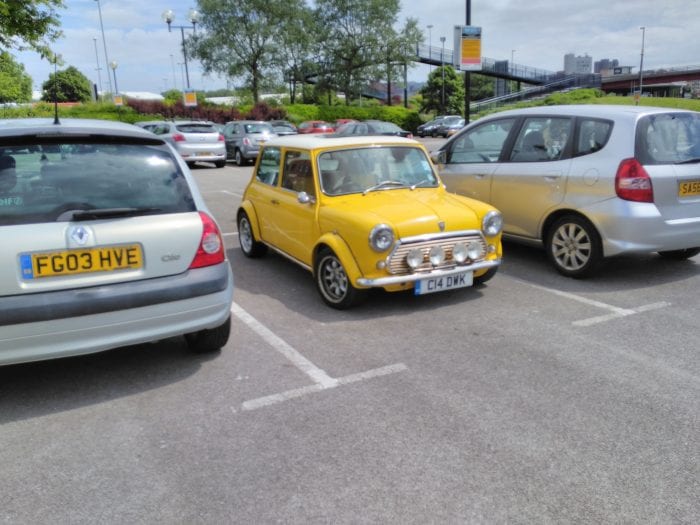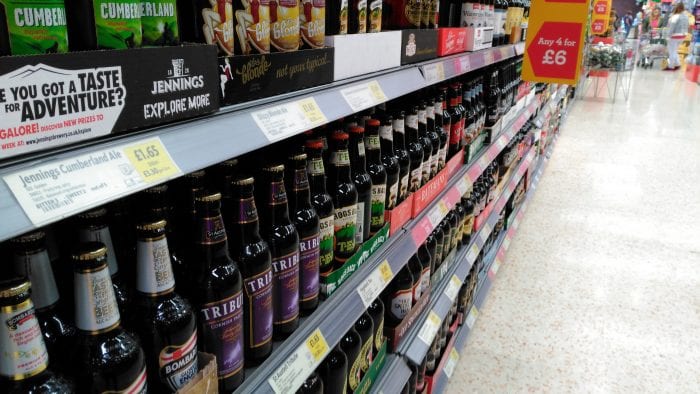 Outside
The phone seems to be made from a lightweight plastic and has a ridge around the rounded edges so you can get a better grip. The front, which has the screen surrounded by a polished black plastic, has a silver frame around the edge.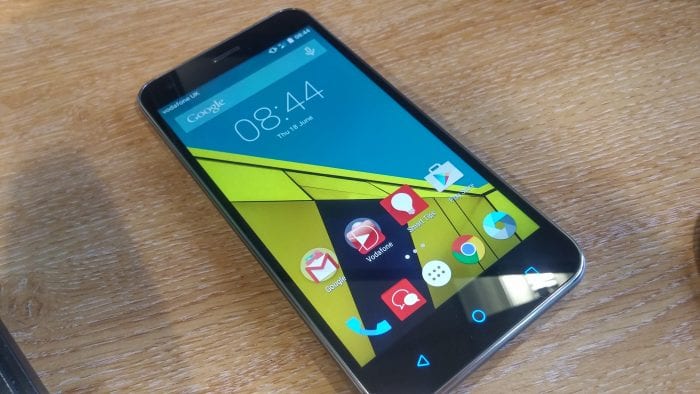 The right-side of the device has the volume controls, power and the SIM-tray, which pops out should you need to add a new one.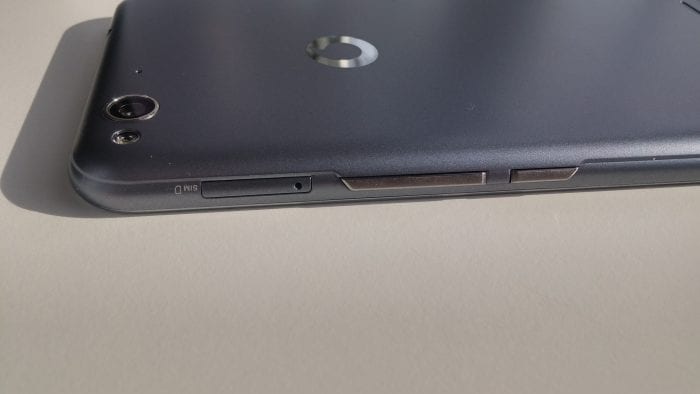 Up top, the 3.5mm audio port.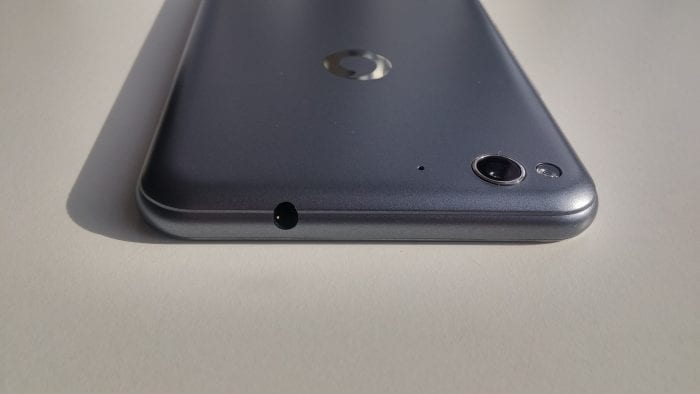 On the left there's the microSD card slot which again needs a pin to pop out.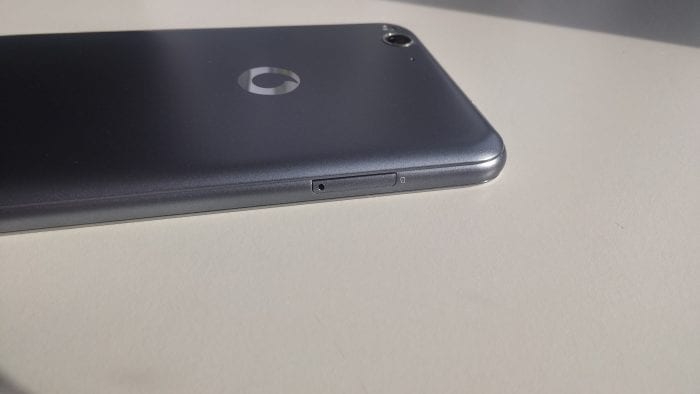 Down the bottom, just the microUSB port.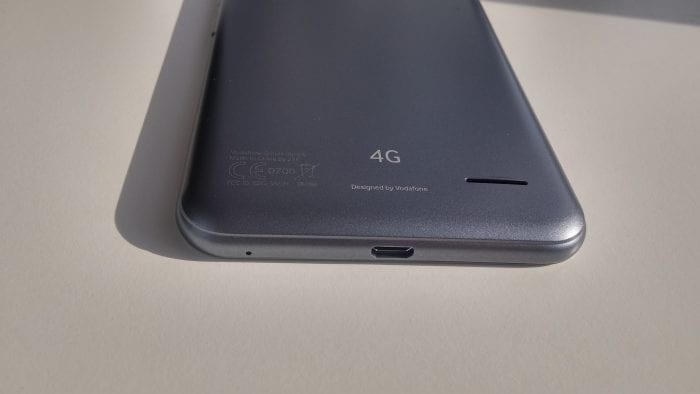 On the back, and this model is "anthracite" with a new silver model coming soon, there's the 13 megapixel camera with the flash in the top-left corner. On the lower-right edge is the external speaker (which, I must say, is really rather deep and loud).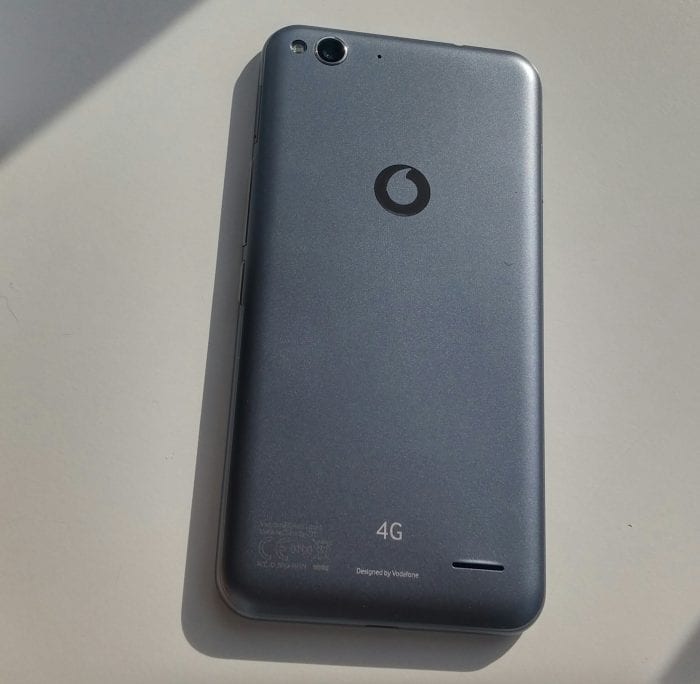 Software
I've used this phone as my daily driver for quite some time and, as you'll see from the video and screenshots, it's got a raft of my own applications on it. Compared to my usual device (an LG G3) I found the screen to be much brighter and the speed of the OS to be just as good.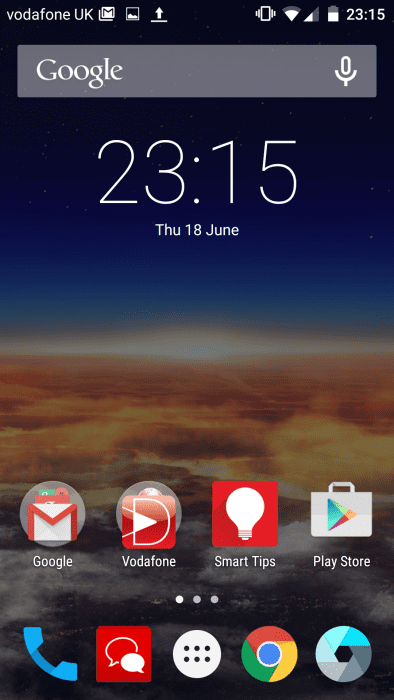 Out of the box there's a "Smart Tips" system which helps you find your feet with the phone itself. It's a useful and appreciated system, especially when you're using a new Android phone which could have settings and options in a slightly different place.
The notification system, which flashes that lovely blue ring up front, is easy to use and you can pull the tray down from up top to quickly turn your WiFi, torch, NFC, hotspot and much more on and off. In the settings there's even more options – you can of course alter ringtones, wallpapers, the brightness level and which app you'd like to add as your favourite when you right-swipe on the home screen.
I like how granular these settings go. You can alter when notifications appear, whether to flash the notification "ring", what notification content to show on the lock screen and more. There's a data usage monitoring system (ideal if you're on Pay As You Go), battery monitoring and much more.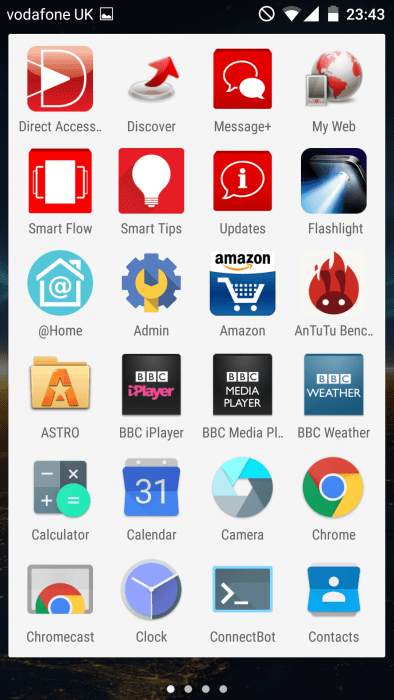 Meanwhile, the main apps include the usual Google Apps (and if you have a GMail / Google account it'll sync everything onto this phone automatically). These include Maps, YouTube, Play Movies, Calendar, Chrome, Drive etc and you can also add a standard mail account if you have one of those too. There's also a clock app (this will also be your alarm, timer and stopwatch), a deeply detailed contacts system, gallery and the Google keyboard that'll let you swipe around to write messages.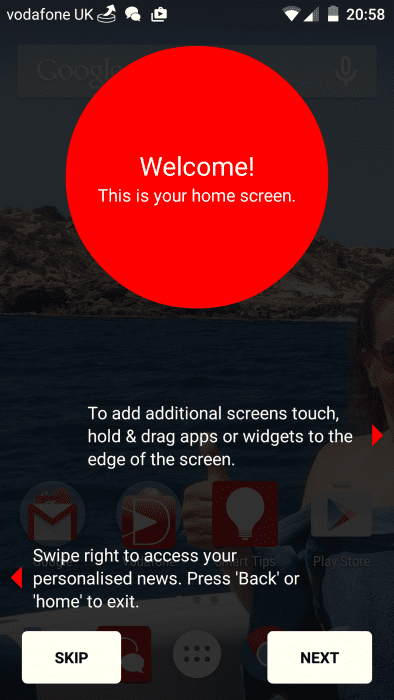 The home screen, like all Android devices, has the ability to host your widgets and folders and you get the Google Now functionality too.
The messaging system includes emoji and it has va friendly threaded conversation system. Here you can see the Google keyboard which also allows voice input.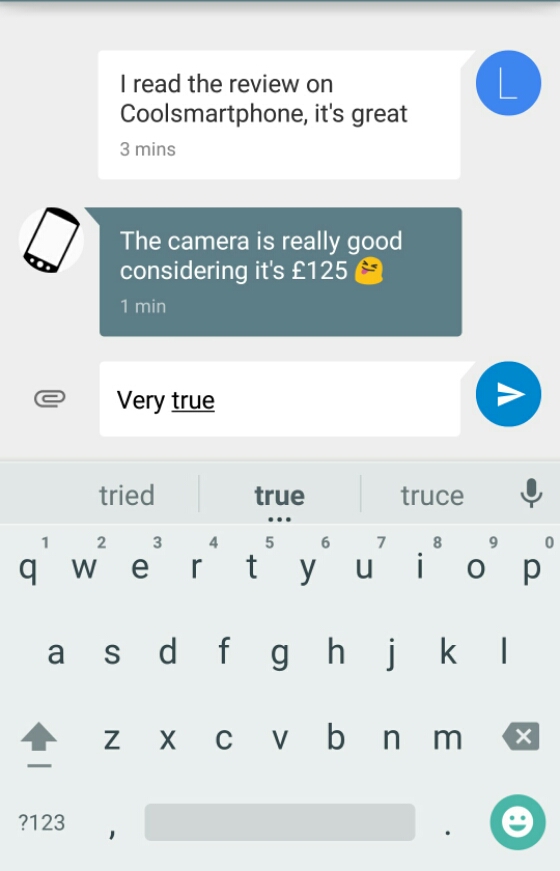 Overall the OS is clean, fuss-free and (although there's a few Vodafone apps) they really don't get in the way at all – those icons are chunky but clean and everything is simple and easy to use. Fast too. Plus, as is normal now, you can install apps like Twitter and Facebook to share images directly through the OS.


Earlier I said out felt as quick as my LG G3, but according to the benchmarks it's actually running a tad slower. Not by much, and it actually matches the HTC One, which is really rather good indeed.
Overall
The border at the top and bottom of this phone does make it a two-handed device, plus the design could've been a little sharper and perhaps a tad smaller (with a bit less border around that 5.5″ screen) but, that said, for the little amount you're paying for this ZTE-built phone it's a really good offer.
Camera? Good. Really good. Worked well in low-light even if it was a tad slower than I'd anticipated to focus (just take second to setup your shots and you'll be good). Audio quality? Again, very good indeed – both through the supplied headphones and the external speaker. Other concerns such as the battery life and OS performance were washed away as the handset performed well in both areas.
If I'm honest the specs of this phone are very decent considering the price-point. It's a quality device which will actually perform and there's a very good screen which will impress.
Smart ultra 6 - Review
Battery - 8.3
Camera - 8.7
Audio - 8.8
Build - 8.8
Design - 7.5
Value for money - 9
8.5
At this price, this is a brilliant choice. It performed very well in most areas and I was pretty impressed indeed.