Although I'm a self-proclaimed mobile gadgets maniac, somehow I don't usually follow major events in the industry as closely as perhaps I should. However, since I'm looking to replace my current HTC Desire Z sometime soon'ish, I was keeping an extra eye on the recent happenings at Mobile World Congress in Barcelona.
Let's get first things first – MWC 2012 brought a total of zero new QWERTY-equipped smartphones to the world. I was hoping HTC might unveil the Desire Z successor, or perhaps Sony Ericsson could tease us with refreshed Xperia pro/mini pro line-up. Bzzt, wrong! Nothing like that, whatsoever. Yet, in some way I actually expected that could happen. Observing trends for high-end QWERTY handsets in the past couple of years I couldn't escape the feeling it's basically an extinct species. Or a deep niche, at best.
So what have we got instead? After taking Ericsson out of equation Sony seems to be very keen to hit the market much harder this time round with the Xperia NXT series including "S", "P" and "U" models. I'm particularly interested in Xperia S which is their top handset in the 2012 Xperia range. Bearing a pretty impressive 1280×720 screen resolution enclosed in 4.3″ display, this has to be one of the most stand-out features amongst the various other goodies.
Then there's HTC, which I blame a lot recently for bloating their handset line-up with zillions of virtually identical and extremely boring devices. A bit like Samsung, just uglier. But this approach is hopefully going to change soon. Like Sony, HTC have chosen to come up with naming convention consisting of a catchy name for a "series", then a single letter representing the model in that series. So since Sunday we have the new HTC One X, S and V smartphones, whereas "X" model is the top one, "S" sits in the middle-tier and "V" is the one for cheapskates.
Interestingly, I tend to like this new "One" line-up from HTC. The white "X" seems particularly attractive (despite still looking very similar to last-year's Sensation, at least on pictures), although the "S" is also nice and insanely thin too. Shame there wasn't a One Z announced as a successor to the Desire Z, but well – you can't have everything, can you?
Nokia, well well well. Yes, I've been quite sarcastic following their announcements at MWC – I can't deny that – but that's just a sign how much I still love them somewhere deep in my heart, I guess. Anyway, I tend to believe that the "megapixel race" is pretty much pointless. I don't really care if the camera has 5, 8, 16 or 41 megapixels as long as it produces decent quality photos. Having said that I took the 41 megapixel announcement as a gimmick that doesn't really make much sense – especially with Symbian Belle on board. On second thoughts, and after reading a bit about the technology behind it, I'm much less skeptical and in fact eager to get my hands on it. Sure, it would be super-uber-extra-cool to see such monster camera paired with Windows Phone straight away, but hey – Rome wasn't built in a day! And it will get there eventually, as the Nokia 808 is really just a teaser of what's next in the pipeline.
Regarding the Nokia Lumia 900 and Lumia 610 announcements – well, it's hard to say anything particular about these two. The first one is known already in the US market and is pretty much the same as Lumia 800, just bigger, while the 610 seems to reach even lower ends of the market than the 710 does already. Frankly, nothing as exciting as 808 PureView and its camera.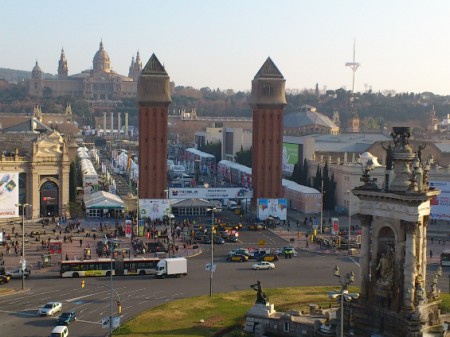 Finally, I think it's worth noting both Huawei and ZTE for their attempts to attract European mobile market with genuinely interesting devices. I was particularly impressed by Huawei's Ascend D model which they boldly claim as "the fastest smartphone in the world" (which is undoubtedly a gimmick) which not only has pretty amazing specification but also doesn't quite look like a cheap plastic crap as one could expect from Chinese manufacturers. I'm really keen to see Ascend in real life someday, as it might turn out to become a massive hit if reasonably priced (as you would expect from Chinese manufacturer, of course).
Obviously, there were lots of other announcements made during MWC 2012, however I solely focused on smartphones that I might consider as "the next one" after my current HTC Desire Z. Yet, seeing no new and decent QWERTY offering on the horizon means that I have doubts on way which to go. Unless something completely new crops up within next couple of months, it seems like I'm going to give up on the hardware QWERTY after all these years and go for an all-touchy-feely phone as a default one. The question is, which one? Samsung Galaxy Nexus? Sony Xperia S? HTC One X/S? Or maybe ditch Android and go for Lumia 800/900? Or even an iPhone? Who knows…
PS. I bet all of these new fancy gadgets from MWC 2012 will get overshadowed with Samsung Galaxy S3 anyway, which will most likely just come around one day and crush everything and everyone. And cost the Earth at the same time.