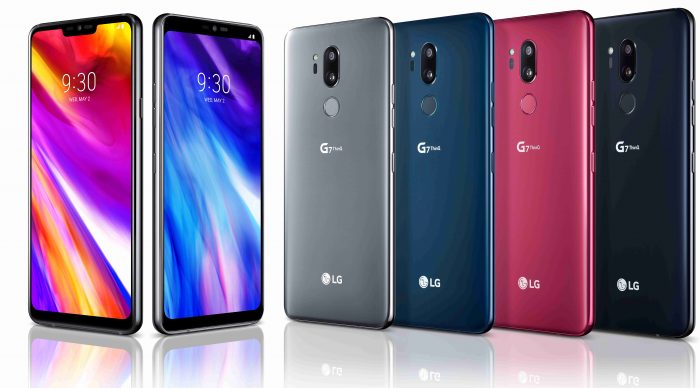 Well, where do I start here? We saw the LG G7 ThinQ back in February at Mobile World Congress. It was all a bit weird, because they displayed it around the back of the stand, supposedly to invite-only people, but then didn't stop said people taking lots of photos of the thing. There it was, all exposed, with its little notch poking out.
Then over the next few weeks we got fed more info from the LG PR people…
So, umm.. from what we can make out there was no big launch in London. No fireworks, no free food. Instead, the phone we knew everything about already got officially announced.
The full press release and details are below. Sadly there's no details on pricing as yet but it'll be available in "the coming days" in South Korea. The good people of North America, Europe, Latin America and Asia will get it next.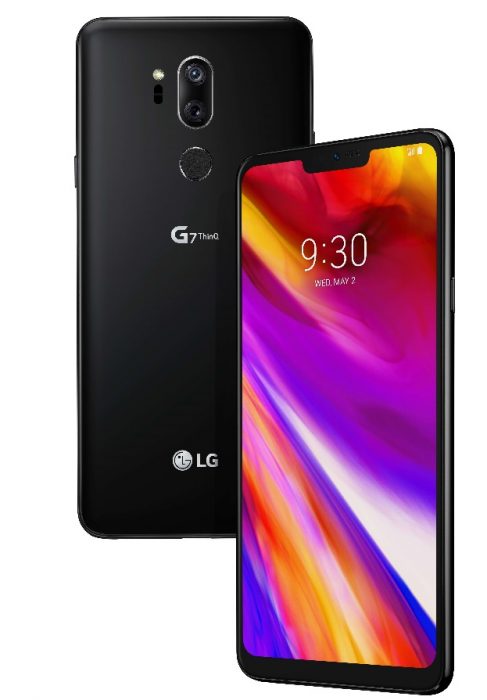 You're getting the Qualcomm Snapdragon 845 CPU (the one we knew about in February), that 6.1″ QHD+ 19.5:9 FullVision Super Bright Display that we got told about a long time back (y'know, the one with the 3120 x 1440 / 564ppi screen) and it'll run Android 8.0.
Wait, wait a minute…. I think we have some new information here. There's going to be two models! An LG G7 and an LG G7+ .. and… no… no, sorry. We knew about that two months ago too. The LG G7 ThinQ will have 4GB RAM with 64GB storage and a microSD slot. The LG G7+ ThinQ has 6GB RAM and 128GB storage, but that still gets a microSD too.
Camera-wise, as we already knew, there's a dual 16 megapixel camera setup at the back. This creates a "Super Wide Angle". One is an F1.9 / 107° lens and the other is an F1.6 with a 71° degree standard lens. The front has an 8 megapixel F1.9, 80° lens.
Weighing in at 162 grams it measures in at 153.2 x 71.9 x 7.9mm …and actually, that's new information! It's got WiFi, Bluetooth 5.0, NFC and a USB Type C port. You'll be able to get it in grey, black, blue and rose.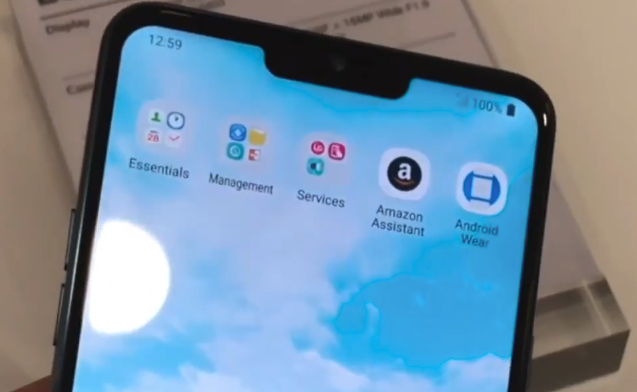 The key points we've picked out from the press release are the fact that it has a larger screen than the G6 without being any bigger, it's got Gorilla Glass 5 on the front and back and it's IP68 waterproof. It also has a lot of the AI features seen in the LG V30S. This means that you get 19 shooting modes and better low-light shots. It also features a "Live Photo" mode which records a brief bit of footage before you snap a shot. That AI cleverness will basically optimize the photo depending on what you're taking a photo of. There's also a dose of Google Lens features which adds information on whatever you're taking a photo of.
The LG G7 ThinQ also has something called SFFVT, which stands for "Super Far Field Voice Recognition" (I know, right?) There's a lot of text about this in the press release below but it basically means that you can be further away from the phone when you do Google Assistant commands.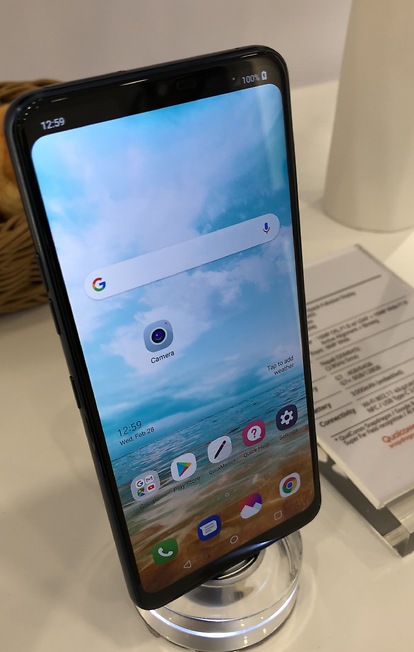 Get the full details below..