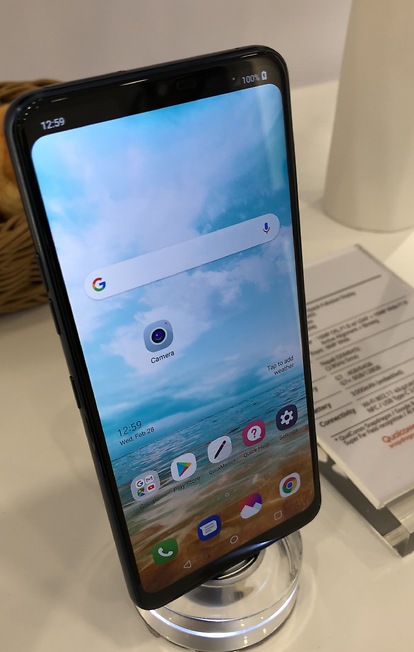 You've really got to wonder how this happened. Was there a conversation with LG staff before the event?
"Hey guys, shall we put this un-released LG G7 on show?"
"Yeah, that's a great idea. We've not had the launch event yet but we can get a display space for it."
"OK, I'll go and print the full, detailed specs now."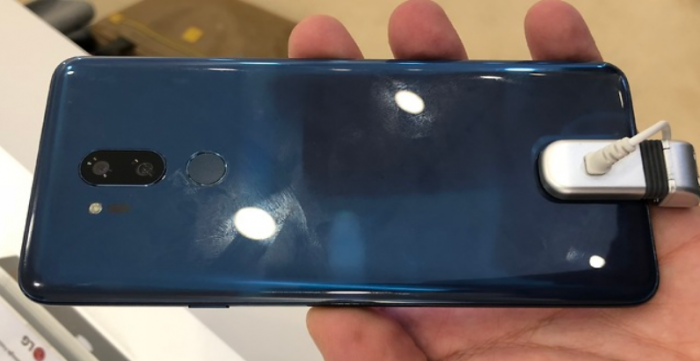 How this incredibly iPhone X-like handset actually got snapped and filmed is anyone's guess, but it all seems to check out. The guys from ynet.co.il got the snaps before, I assume, some LG staff hurriedly removed the thing.
This one is the LG G7 (Neo), and it's actually now rumoured to be an early version of the LG G7. Whether this handset will become the G7 is now a bit of an unknown. If this was intended to be the final G7, the iPhone X "design concept" will definitely split opinions.
According to premier leaker, Evan Blass, this "Neo" might have actually been swapped out in favour of a handset code-named "Judy".
Either way, the specs on the card show a 6″ 3120 x 1440 OLED panel with that infamous "notch" and a 19.5:9 ratio. The camera kit features two 16 megapixel units at the back and fingerprint sensor. There's also a mention of an LG G7+ on the card. To be honest it looks a lot like the NOA N10 we saw yesterday.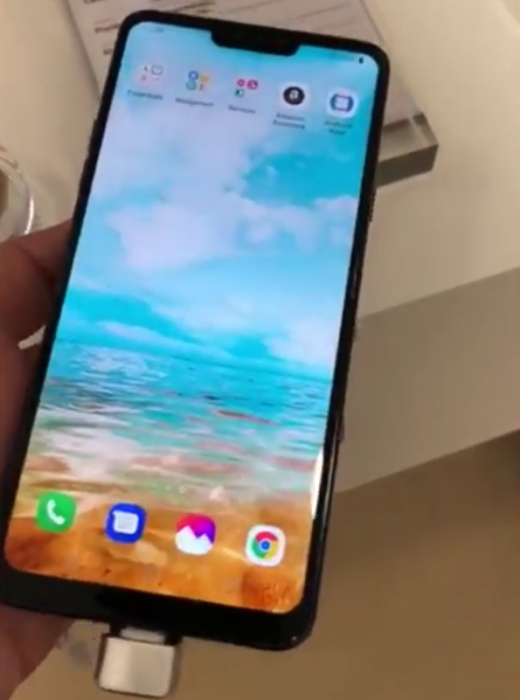 The LG G7 (Neo) has a Qualcomm Snapdragon 845 processor, up to 6 GB of RAM, up to 128 GB of storage and a 3,000 mAh battery.