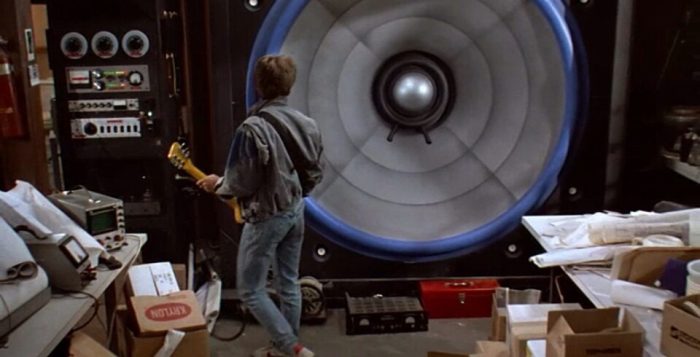 Most leaked handset in history? Yep, it's certainly getting that way. Over the weekend we found more details of the battery and screen on the LG G7, now we're getting more on the audio side of things.
We saw the thing in Barcelona in February but then there was some confusion about whether it was the real thing. Now it seems that it is, and with the full launch just around the corner, we're being drip-fed information about what to expect.
Today there's news that the LG G7 ThinQ has "Boombox Speaker" which increases the sound level by more than 6dB. Not only that, but there's twice the amount of bass on the new phone too. LG, it seems, have realised that Bluetooth speakers are popular because traditional smartphone speakers just aren't good enough.

LG tell us that…
Audio engineers at LG came up with a new way to utilise the inner space of the smartphone as a resonance chamber to amplify sound more than ten-fold compared to the typical smartphone. When placed on a solid surface or box, the LG G7 ThinQ uses its resonance chamber as a woofer to amplify the bass effect even more.
The LG G7 ThinQ will also be the first smartphone with DTS:X 3D Surround Sound. This delivers a 7.1 channel performance without the need for expensive headphones.