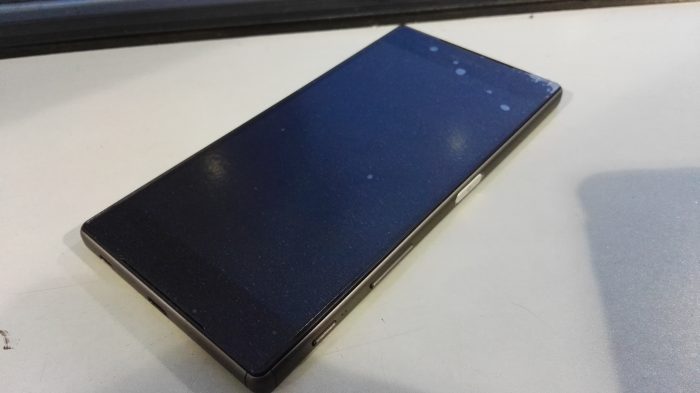 That time of year has come. It's the time that all geeks look forward to every year. It is, of course, upgrade time. Those of you who are frequent readers will no doubt be aware that I am currently using the Xperia Z3 as my daily driver. Although I do test a lot of other phones this is the one that I always come back to.
I have even had the screen on the Z3 replaced after I smashed it. It is fair to say that this phone has been a big part of my toolkit for my daily life and also for work on this very site. I don't carry a camera and this phone fills that void nicely, especially when combined with the QX10 add-on lens.
So my next phone has some pretty big shoes to fill. Is it going to be up to the challenge? There is only one way to find out. Let's get it unboxed…
As you can see I have been very predictable and gone for the Z5 as my upgrade. I have looked at this phone a lot and, in fact, the launch at IFA was one of my driving forces to attend said event. I wanted to be one of the first people in the world to hold one of these phones and when I did, I knew I was going to love it.
Admittedly it is not a massive departure from the Xperia Z3, but it is just different enough to warrant it being lust-worthy. I have the black one and I was worried that – like the predecessor – it would be a fingerprint magnet at the back. Well, I needn't have worried as the frosted glass back doesn't show any smudges after my brief time handling the device. This is unlike the Z5 Premium, which is a fingerprint magnet. The new power key will take some getting used too, but I find the fingerprint reader to be in the optimum position for how I use my phone.
I also really like that the speakers have been moved back to the edge. This is just like they were on the Z2 and I preferred them here. I have been lucky enough to use an Xperia Z4 Tablet for the past few months and I really like the fact that the USB is uncovered – glad to see that this has been included on here too.
Here is a rundown of the specs of the phone…
64-bit Octa Core processor Snapdragon 810
Adreno 430 GPU
5.2" FHD 1080p display (1920×1080)
3 GB of RAM32 GB storage
23-megapixel main cam
5-megapixel front cam
2900 mAh battery
Waterproof and dust tight (IP65 and IP68)
microSD expandable up to 200 GB
Nano SIM
Google Android™ 5.1 (Lollipop)
Available in: Graphite Black, White, Gold, Green
I have now got a lot of tests planned for this phone, including a camera faceoff with my Huawei Mate S, so I encourage you to keep an eye on the site for more info as it happens.
For now though I think it is fair to say that I am smitten.