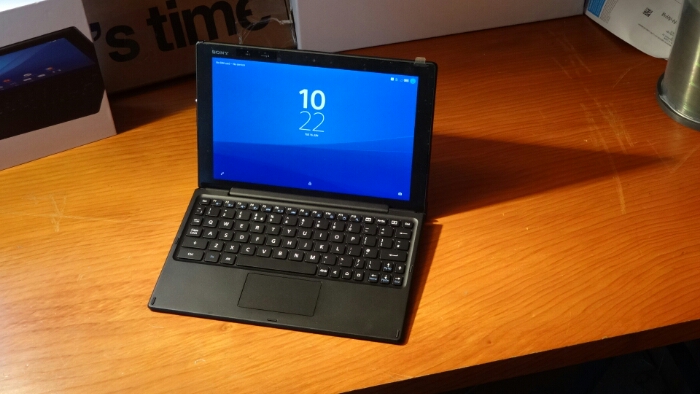 Another year has gone by and another Sony Tablet has arrived on our desk at Coolsmartphone towers. Today I have the real pleasure of unboxing the new Xperia Z4 Tablet.
We first saw this stunning device at MWC, which we covered live. It was here that we were kinda knocked off our feet by what it was and what it could offer. I can say that it has been a very long time coming to get this device into my hands for review and I have been eager to get into it so, without further ado, lets delve in …
It is s pretty sweet looking device don't you think?
It is a little bit smaller than the Xpeia Z2 Tablet due to the slight decrease in bezel sizes, but that is by no means a bad thing in my book. The device is lightweight and it does not feel too unwieldy. I can envisage this being a joy to use for ebook reading etc on the train. The biggest thing for me here is that keyboard. I am very surprised to say that is doesn't totally suck, which is a nice thing to be able to say about a Bluetooth keyboard. It is a shame that it's not back lit but then again this is very rare thing indeed.
The keys are quite small but, with a little bit of adjustment I can reach a good-ish typing speed with a slightly higher typo rate. I am actually writing this piece on the Z4 Tablet. It is no worse than a netbook..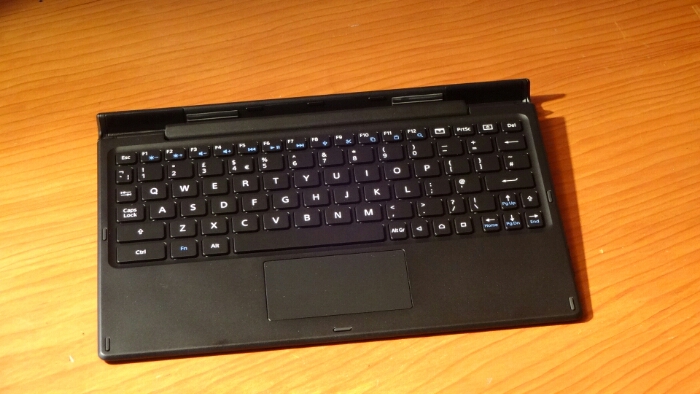 Here are the specifications..
Dimensions 167 x 254 x 6.1 mm
Weight 389 grams Wi-Fi only, 393 grams Wi-Fi + LTE
Resolution 2560×1600 pixels
Display Diagonal 10.1″ – Scratch-resistant glass + Anti fingerprint coating
Processor/Soc Qualcomm Snapdragon 810 64-bits 8-core CPU  with Adreno 430 GPU
RAM 3 GB
Internal storage  32 GB
MicroSD up to 128 GB
OS Android 5.0 Lollipop
Front Camera 5.1 MP
Rear camera 8.1 MP
Battery Capacity 6000mAh
Water resistant and dust tight (IP65 and IP68 – 1.5 m submersion)
Not a bad specs list there to be fair. There is one potential area of concern though, and that is the use of the Snapdragon 810. I have been reliably informed that the tablet is not liable to the overheating issues we've heard about – mainly due to the greater surface-area. Only time will tell on this one guys, and I will be keeping an eye on it.
The tablet is nice in the hand I have been able to hold it for a reasonable time without any discomfort and it sits well on the lap without taking up too much space unlike the Surface Pro 3.
I have high hopes for this machine and it may even become my replacement for my Macbook Air. That is if I can find a decent video editing and stitching app that will work on Android. We'll have to see if I am able to achieve this,  but I am looking forward to finding out.
Please come along and join me in my journey of discovery over the next few weeks.
To keep you going between now and then here are a few more pics of the tablet including some against a competitior –  the Remix Ultra Tablet.
For more info check out this
link