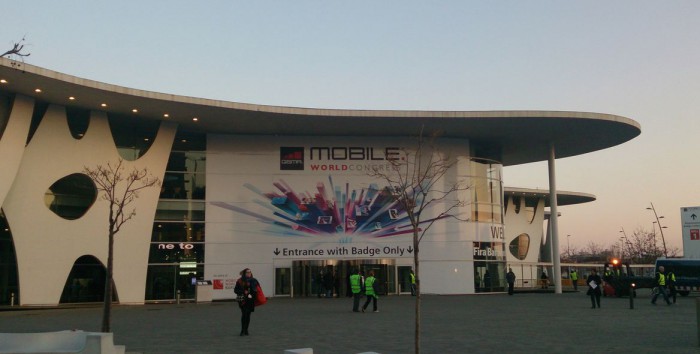 2015 was my first year of attending MWC. I really had no idea what to expect, Leigh and Dan have spent years going and covering a huge range of devices. This year was going to be no different, Garry, Leigh and I all arrived on the Saturday ready with rucksacks full of gear prepared to cover whatever happened.
The weeks leading up to MWC were spent sifting through emails from manufacturers and PR agencies trying to find something worth covering. Before we knew it we all had about 4 appointments every day and we also each had a checklist of exhibitors we wanted to visit. Needless to say we all were rather busy. You probably saw the barrage of articles we published this year, covering all of the major announcements and a load of random stuff too.
So in the week following MWC, we decided to cast our eyes back to what we saw last week and each bring you our top 3 intriguing things we saw.
3rd Place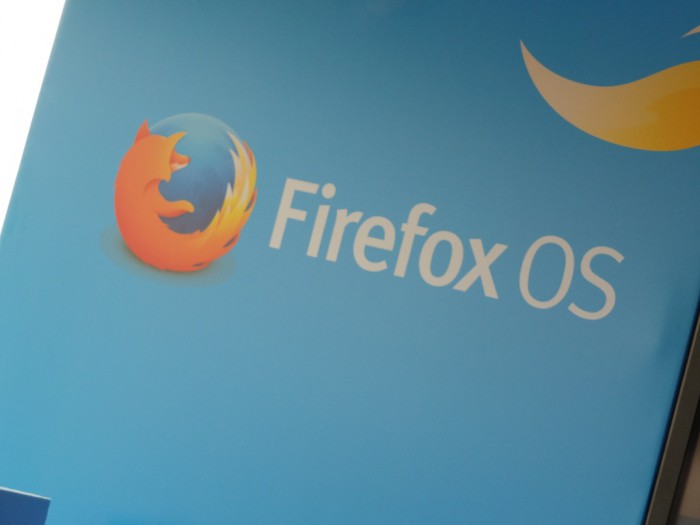 In 3rd place for me is Firefox OS, I attended the press event on Sunday afternoon and one tiny detailed caught my eye, it was the high spec golden LG made KDDI Fx0, it basically showed me a glimpse of what could be, how a fledgling mobile OS doesn't have to be all about low specs and low prices. I doubt we'll ever see a device of this calibre running Firefox OS in the UK, which is a shame.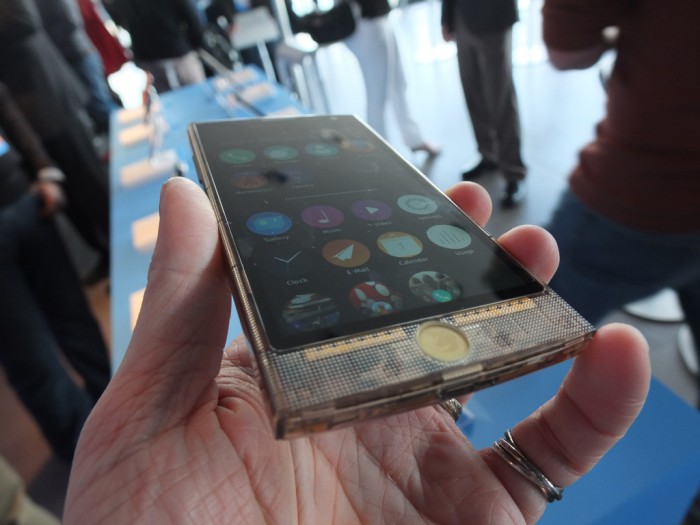 I for one am getting tired of the mobile race being a 3 horse race and would love to see mobile OS's like Firefox OS, Sailfish, Tizen, Ubuntu Phone and BlackBerry actually get some traction and stir things up. Mozilla deserve 3rd place in my eyes as they had a big old stand showing off several new devices and they gave us a glimpse of what could be.
2nd Place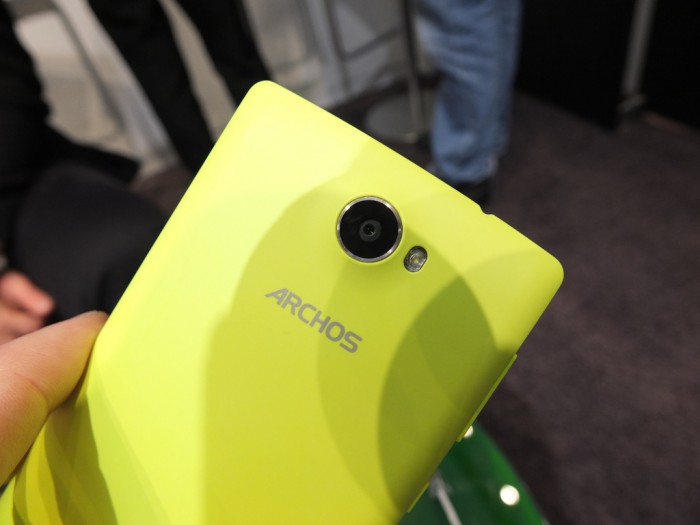 2nd place goes to Archos, I've owned Archos products in the past and I thought I knew what to expect when I visited their stand on the Monday. However I wasn't prepared for what awaited me on the stand. And no it wasn't the bright yellow Archos 50 Diamond. It was the Fusion Storage thing that Archos unveiled during MWC, whereby you take a device with a Micro SD slot and run an Archos app and it merges your Micro SD card memory with the normal memory.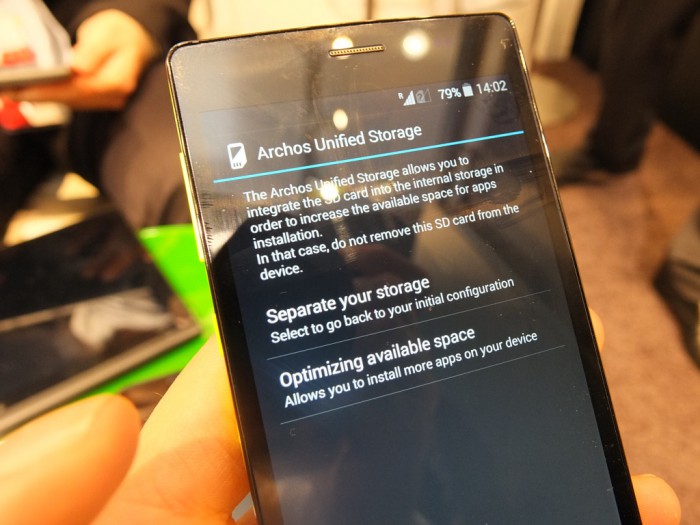 Boosting the device so you can install way more apps and games than ever before. This kind of thing has only really been attempted by custom ROM developers and certainly not mainstream manufacturers. It has helped me work out what my next device will be.
1st Place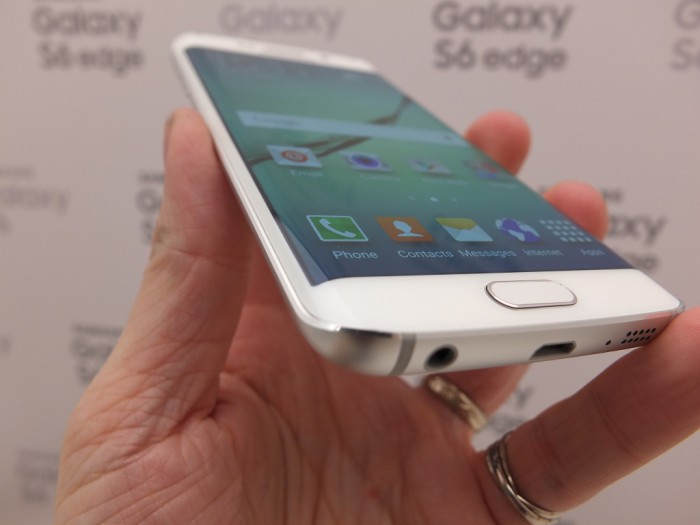 1st place goes to Samsung, after spending days running around the different halls I decided it was time to visit the Samsung stand, I'd previously not bothered as Leigh had covered it all during the launch event. What I found blew me away, what I found was beyond what I'd seen before in terms of design, specs and to a certain extent beyond what I'd ever expected a mobile device to be capable of. In my hands I was holding something truly innovative. The Galaxy S6 Edge…. I spent probably half an hour playing with the S6 and the S6 Edge and both were impressive devices, the Edge did it for me, it looked great and had some rather cool features that utilised the curves. The main thing though was how it felt in the hand and how it felt to swipe around the curve.
Honorary mentions go to HTC and their One M9, which is a gorgeous device. It just felt like they were holding back a bit, maybe for a bigger, higher spec device….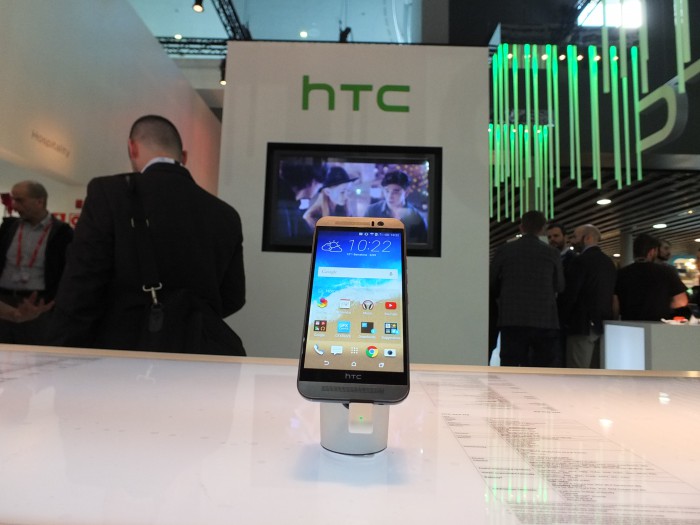 Also another honorary mention to Alcatel for their Pop 10 tablet which looks to be really rather nice.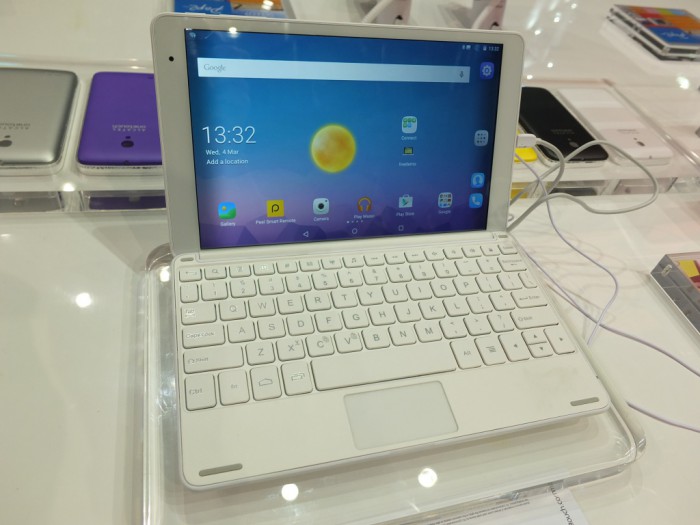 Also Slimport for their Nano Console which looks like it will be a really useful device.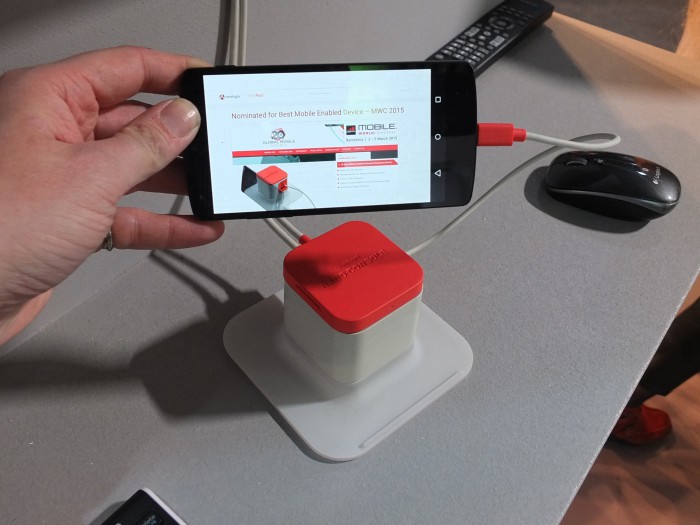 Lastly also icontrol and their Piper NV home automation system, which I was really impressed with.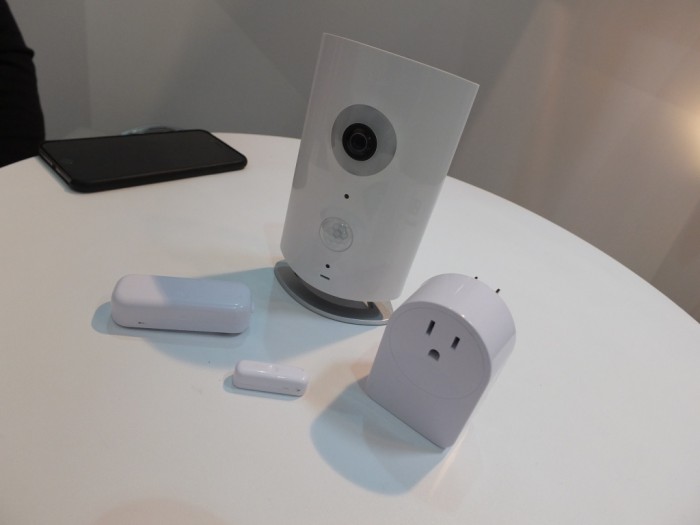 Oh and the weirdest thing I saw?




Apart from this tweet I saw of the ZTE Cheerleaders getting letched over by hoards of business men in suits, was the LG stand. They had a table in the corner with weird stuff on it. They had those flip phones with Android installed on them, they had the golden transparent Firefox OS phone and they had these. The LG AKA.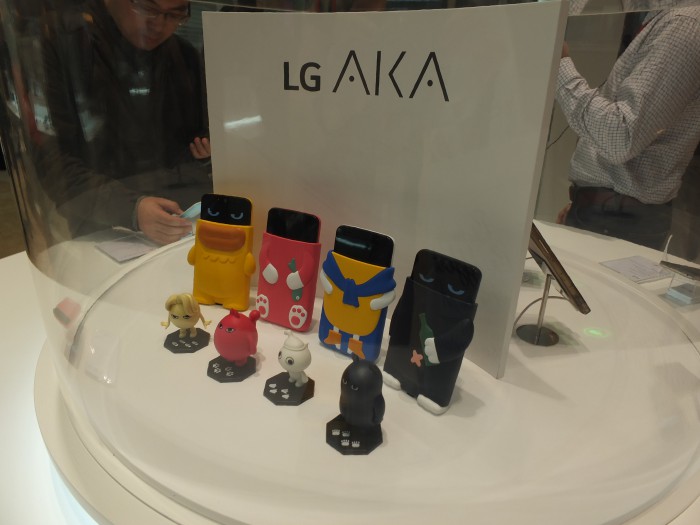 The front is actually a case and the eyes light up when a notification appears. Crazy and kind of cool.
So if you want more on these devices and topics here are some links to the original stories.
Check out the glorious Samsung Galaxy S6 Edge and watch my hands on video with both devices, have a read about the Archos 50 Diamond and Fusion Storage which might be the next device I buy, have a read about the Firefox OS event where they announced a crazy cheap smartphone and I caught a glimpse of an alternative future. Slimport demonstated their Nano Console on Sunday night and I'm really quite excited about it, Piper NV showed me the answer to my home security and automation woes and lastly have a read about the Alcatel OneTouch Pop 10 tablet which may be the ideal budget hybrid device.