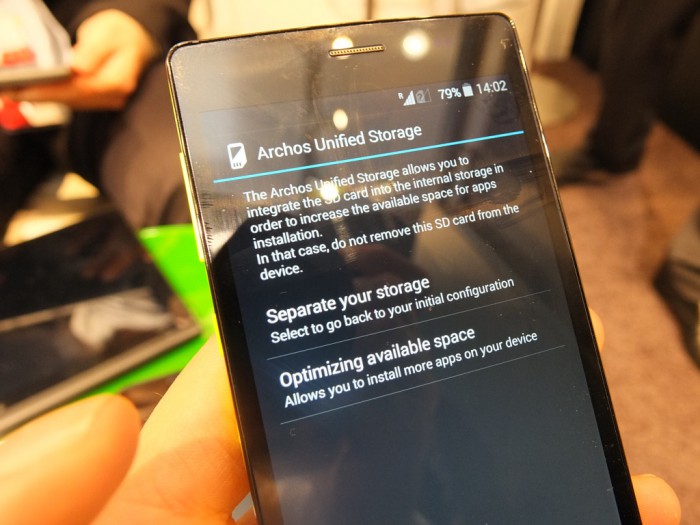 Now and again in life you read something, you just think "Wow that's really quite cool!" well today was one of those days. Earlier today Archos sent out a press release talking about their new method of unifying the internal storage on their devices with the micro SD card. It basically merges the two allowing you to put a huge card in a budget device and install as many apps as you want.
The press release doesn't go into details of how they do it, but I found out that an existing card will be wiped during the process, so I'm guessing the process formats the card into a format the same as the internal memory. The firmware of existing devices needs to be updated to support this memory fusion. Also I spoke to Archos about Lollipop and they apparently have "Fusion Storage" working on Lollipop which is nice to hear. Also whether or not other manufacturers have worked out how it is done remains to be seen and also whether or not there is a slow down of data access also remains to be seen.
One thing is for sure if you are an Archos owner make sure you back up your Micro SD card as you'll be wiping it fairly soon.