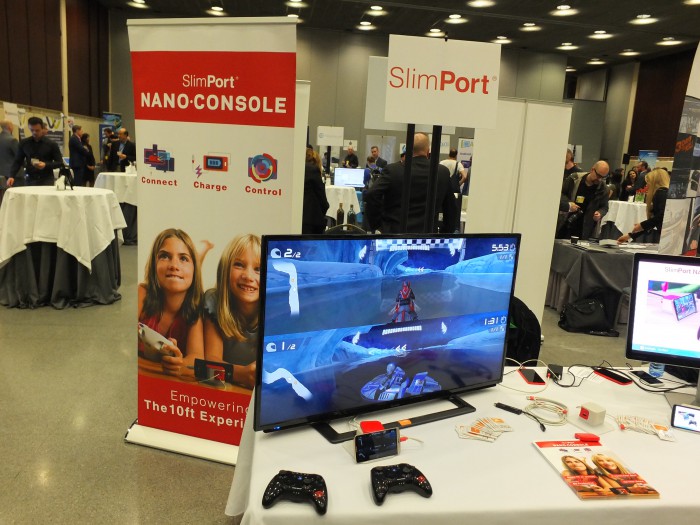 The other day I attended an event where Slimport were in attendance, Slimport are the company who make your Micro USB port if you own an Nexus 5, LG G2, LG G3 or LG G Pad 8.3. Slimport is an alternative to MHL, but Slimport has taken things a little bit further. They demonstrated a small Nano Console which is basically a small box that plugs into your phone and from there you can mirror your device to your screen and the console has a Bluetooth trackpad and media controller on the top (the red thing on the top of the console)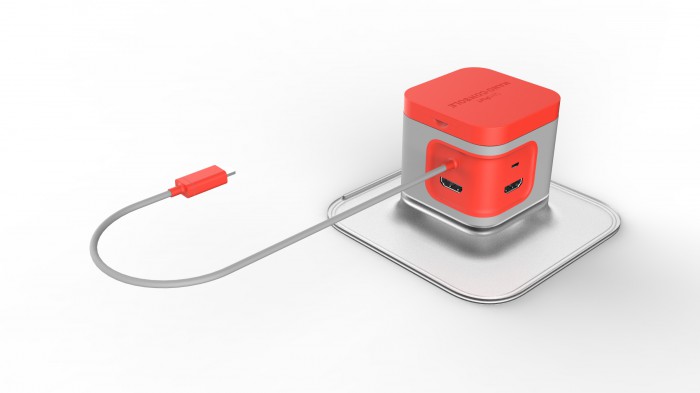 The main focus for Slimport seemed to gaming, with Riptide being the chosen game to demo, whereby you pair a Bluetooth controller to your device and then play the game through the Nano Console, if you instead decide to watch some media through your device you can control it using the Bluetooth controller.
Information is sparse at the moment about the Slimport Nano Console, we have been promised a review unit once the Nano Console becomes available, prices are meant to be approximately £70.