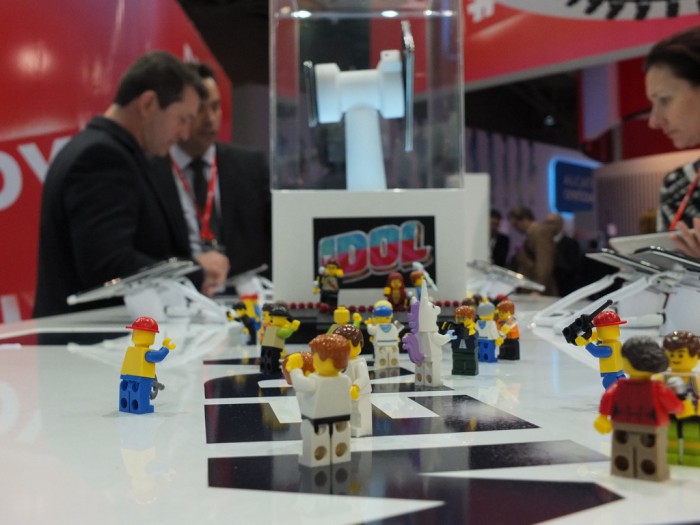 Alcatel make a wide range of well priced products, phones, tablets and watches. I had Alcatel on my list of manufacturers I wanted to visit at MWC and Wednesday afternoon I finally got round to it. There was an awful lot of devices floating around on their stand, I've covered here what I thought the most intriguing was.
Idol 3 4.7″ & 5.5″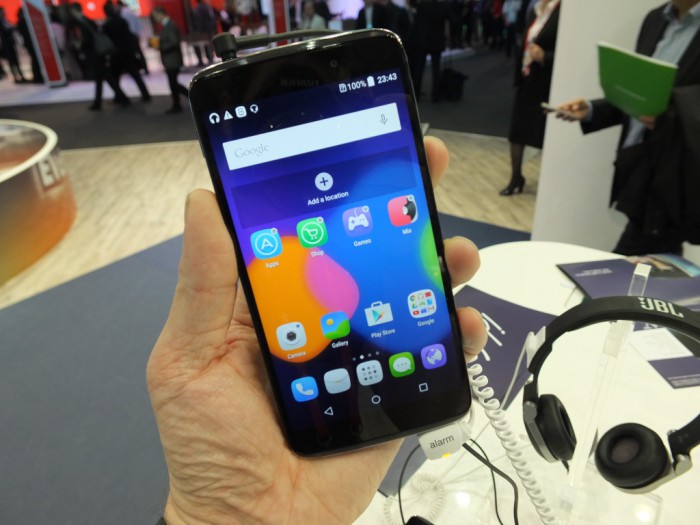 Alcatel announced the Idol 3 on Monday, in conjunction with the start of MWC. What confused us was that the phone could be used either way around and that there was also two sizes of one phone. Basically it is just that, you get one range based around the premise that the UI rotates depending on which way up the phone is and that phone range has two sizes either a 4.7″ model or a 5.5″ model. Here is how they differ.
| Alcatel Idol 3 4.7″ | Alcatel Idol 3 5.5″ |
| --- | --- |
| HD IPS display | Full HD IPS display |
| 13 Mpxl rear camera | 13 Mpxl rear camera |
| Best in class sensor | Best in class sensor |
| 5 Mpxl wide-angle front | 8 Mpxl wide-angle front |
| Quad core CPU, Qualcomm MSM8916 Snapdragon 410 | Octa core CPU, Qualcomm MSM8939 Snapdragon 615 |
| Internal Memory 8GB, RAM 1GB, Micro SD slot | Internal Memory 16GB, RAM 2GB, Micro SD slot |
| 4G LTE – 150 Mbps | 4G LTE – 150 Mbps |
| Android L | Android L |
| 7.5 mm thin | 7.4 mm thin |
| Li-Ion 2000 mAh battery | Li-Ion 2910 mAh battery |
| Symmetrical design | Symmetrical design |
| Approx 199 Euros in May (£145 approx) | Approx 300 Euros in May (£220 approx) |
Here is a quick video showing the UI rotating:
http://youtu.be/Eg2eqAOcABQ
Here are some hands on shots with both models in the Idol 3 range.
The Idol 3 models both felt really quite nice, albeit a bit plasticy. The skin on top of Lollipop was a bit like the Huawei/Xiaomi kind of skin, but the fluidity and material nature of the new OS shone through. The rotating UI is quite a clever idea really, although I have never really picked my phone up the wrong way round. These phones when they make it to the UK will offer people an easy and cheap way of getting a Lollipop device with a micro SD slot, a decent camera and a rather unique symmetrical look.
Pop Tablet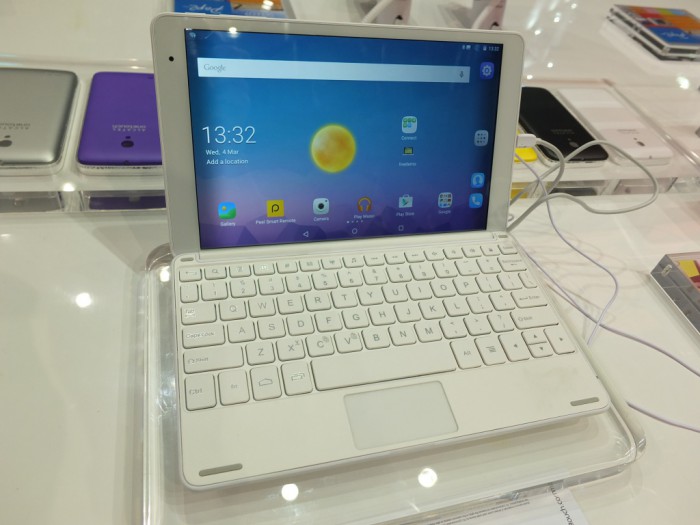 Whilst trying to make head nor tail of the sheer number of devices on the Alcatel stand I came across something I'd not seen before, the Alcatel Pop 10. A 9.6 inch Lollipop tablet
Spec wise the tablet is pretty basic:
Chipset: Qualcomm MSM8916 Snapdragon 410 Quad Core Processor 1.2 /GHz.
Display: 9.6 inch 1280 x 800 IPS.
Internal Memory: 8 GB.
RAM: 1 GB.
Battery: 4600 mAh.
Cameras: 5 Mpxl rear & 2 Mpxl front.
Dimensions: 244 x 146 x 8mm, 400 g.
Others: G-Sensor, GPS, Light Sensor, IR blaster, Voice call, PIN connectors.
Optional acessories: Keyboard, Docking Station, Stand Magicflip, Colour skin, Sleeve.
LTE model also available.
Price and availability: 250 Euros (£180 approx) for the tablet 50 Euros (£36 approx) for the keyboard, available April/May.
Here are some shots of the tablet.
I was really quite impressed with the Pop 10 tablet, yes it felt quite plasticy and yes the 8 GB of internal memory is a problem. But for someone looking for a budget tablet with a keyboard this could be ideal. With a micro SD card and a savy selection of apps installed you could make it suit your needs.
Watch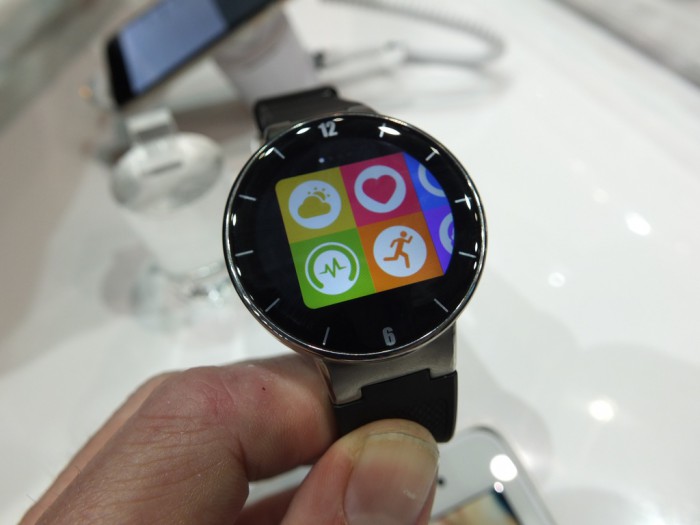 I have seen a lot of watches this week, every manufacturer seems to have a range of wearables these days. Alcatel are no different, but in a way they are different. What we have here is a Smartwatch, it doesn't run Android Wear, it runs a custom OS that supports Android and iOS. The watch OS supports things like step counting, alarms, notifications, camera shutters, music controls, the strap has a built in USB connector for charging and it comes in white or black, they showed off a load of metal straps on the stand which apparently aren't available on launch, it will be 129 euros (approx £95) and available in May. The watch OS was accompanied by a companion app on the paired phone which allows you to change things like watchfaces and wallpaper and fiddle with the settings. Overall I felt the watch looked nice, but it was quite plasticy and the OS felt a bit clunky.
Overall I was quite impressed with the budget offerings from Alcatel, it will be nice to see which carriers take these devices on. For me though I'm really looking forward to the Pop 10 tablet.