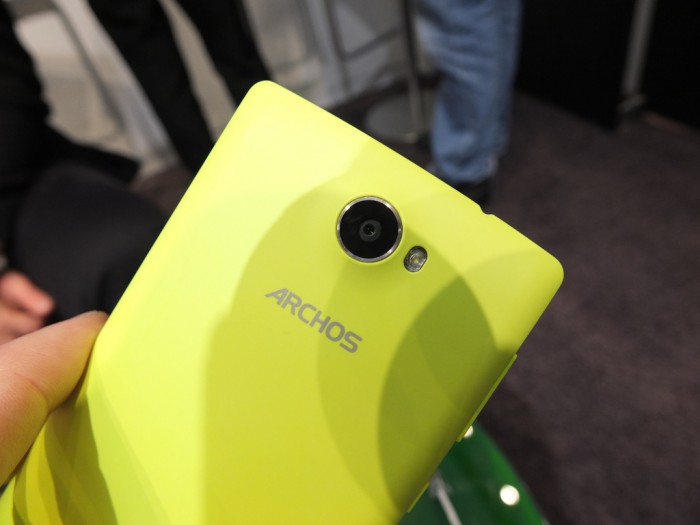 This afternoon I went to visit Archos, I've owned a variety of devices made by them over the years and I think I have found the next device for my wish list and no it's not just because it's yellow. The Archos 50 Diamond is a great looking phone with some really decent specs.
Key specs are here on this nice graphic from Archcos.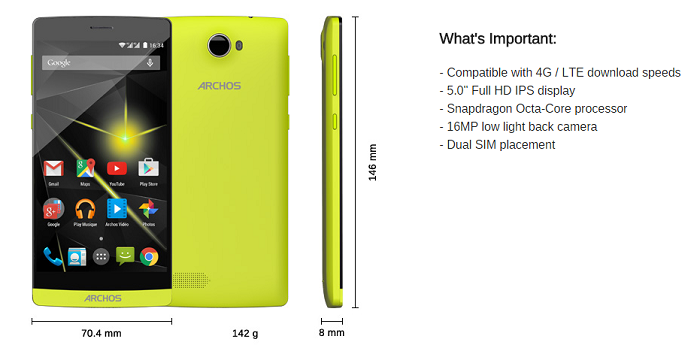 Specifications
5″ 1080p display IPS 440 PPI.
Qualcomm Snapdragon 615 Octa-Core A53 – @1.5 GHz & 1GHz.
GPU: Adreno 405.
16 GB Internal Memory.
Micro SD card up to 128 GB (when formatted to fat32 standard).
2700mAh Li-Polymer Battery.
2 GB RAM.
Dual SIM.
4G.
NFC.
16 MP Rear Camera.
8 MP Front Camera.
Android 4.4.4 with Lollipop update "coming soon".
So it's an octo core device, that's 64 bit ready, with a micro SD slot, a decent camera and what is basically stock Android on it. Oh and it's yellow. But Archos have something else up their sleeve, they have recently announced what they are calling "Fusion Storage" which takes your internal memory card and formats it in a specific way and it basically becomes part of your internal device memory. So this 16 GB device when you add a 128 GB card would basically become a 146 GB device, which can be used entirely for apps if you want. Wow just wow.
I managed to get a quick hands on with the Archos 50 Diamond, which unfortunately wasn't updated to support "Fusion Storage" but one of the screenshots shows the other device and the info it provides. Hopefully after MWC we will be getting one for review, so watch this space.
http://youtu.be/WDi7CPHiHOI