Smartphones. Take a look at them in your local store and you'll notice that they normally have a big screen and a camera round the back. Most of the time you're going to need to take care of them and perhaps invest in a case of some sort. This year during Mobile World Congress we noticed that manufacturers are trying, to some extent, to make their phones a bit "different". Waterproof handsets from Fujitsu and Panasonic were just the start, but now there's the likes of Doro and JCB trying to push the envelope still further.
JCB sent us one of their phones last year. It was definitely tough but it was also a bit simple too. Still, we managed to chuck it in the bath and received a call while it was submerged. We even saw their rather mental testing lab with a super-charged JCB digger dragging phones along the ground at a rate of knots.
It seems that the JCB guys have had a think. Builders, road-workers, scaffolders and labourers don't always want "simple" tough phones. They also want tough Android smartphones. This year JCB have revealed the Pro Smart, pictured on the far right here. It's obviously sturdy, dust-proof and waterproof. It runs Android 2.3 and is powered by a 800MHz CPU with a 5 megapixel camera at the back, another up-front and a microSD expansion slot.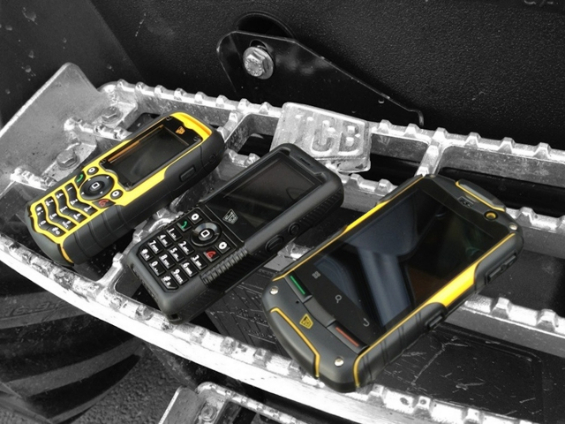 JCB have already worked previously on the Motorola DEFY+.
Link – UR Mobile