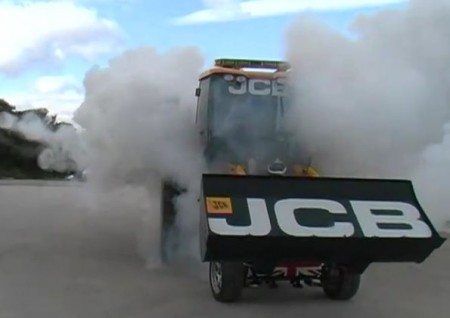 A couple of days ago we were sent one of JCB's Toughphones to test. No, we didn't know that JCB made phones either, but they told us to chuck it in some water so we just had to give it a try. 🙂
There's a whole range of these "Toughphones" and, whilst they're not powered by smartphone Operating Systems, they don't cost much and seem to withstand a great deal of abuse.
We kinda wimped out a little and merely dunked the £65 "JCB Toughphone Tradesman" in a bath, but JCB themselves … well, they had some much better "tests".
Wind forward to about 8.20 for some particularly impressive stuff involving the worlds fastest digger – a 100mph fire-breathing monster. 🙂
Links – UR-Mobile – YouTube – Earlier story