---
It's boom time for wireless headphones. After years of promising to deliver something truly wireless, the flood gates have opened. Companies like Braggi and Motorola broke the seal, and now the options are almost infinite. While I wait for the Apple Airpods I have been trying versions from all price ranges. I wanted to see if Leigh's review of the Syllable D900 was up to scratch – so here's my second look.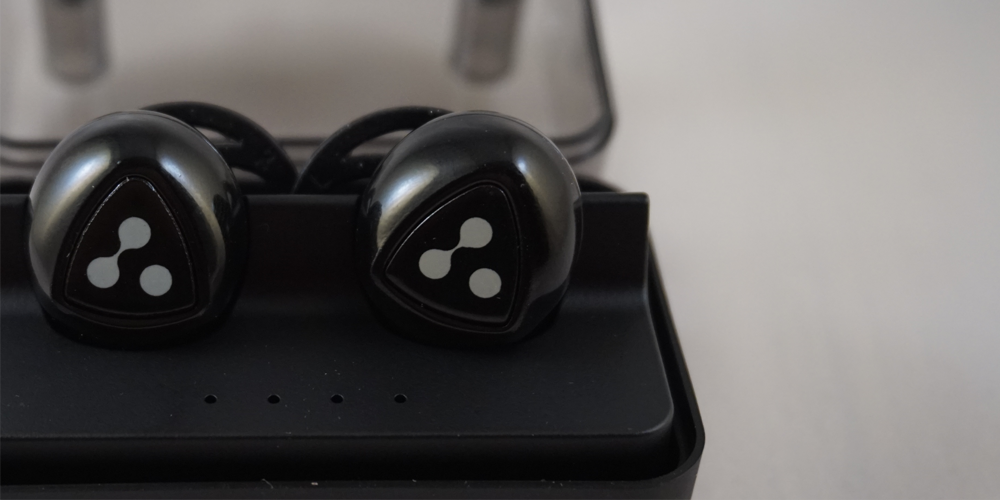 Disclaimer: These headphones were provided by Syllable for the purpose of review. However, they had no editorial control over the review
As with other headphones I have tested, companies are starting to concentrate on the user experience right from opening the box. The Syllable D900 come in a great black clear plastic storage case. This doubles as a charging case, much like Apple's AirPods. Once charged by microUSB, the case provides six full charges from empty. It is far more likely it will be used to top up the earbuds back to full after most uses. One thing to note though – it's very easy to not place them on the tiny metal pins. Thankfully there is an LED that lets you know when they are placed correctly.
The earbuds themselves last up to 6 hours on a single charge. I will have to take Syllable at their word on this one, because I didn't manage to kill them at all during testing. Six hours of usage is pretty great battery life given the size of the earbuds themselves. They don't sacrifice this for Bluetooth signal strength either. I have managed to still get clear audio even when walking around my house and leaving my phone in one place.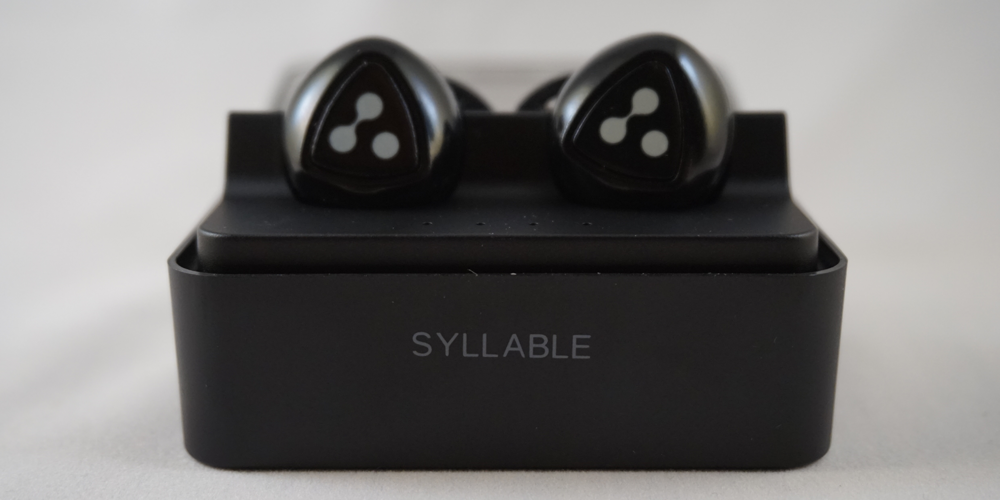 When setting up and connecting to your device, you won't find any companion app to worry about. Pairing is done through the standardBluetoothh options in the handset settings. It must be said, putting the left bud in pairing mode is a little fiddly at first given the broken English instruction manual. I spent far too long looking for the colour indicator LED than I should have!
The left earbud is the 'master' one, and any pairing commands is done through that one first. The connection method is exactly the same as all other on the market. It is only the left one that connects to your phone, and then the other connects to the 'master'. With the D900 connected once to your phone, you can use either to turn on/off or play/pause your music.
You are able to use just the left one on its own if you so wish, by turning only that one on. If you want to move from using both to only one, you have to turn them both off and then turn on only the left one. A weird quirk, but not an serious issue by any means.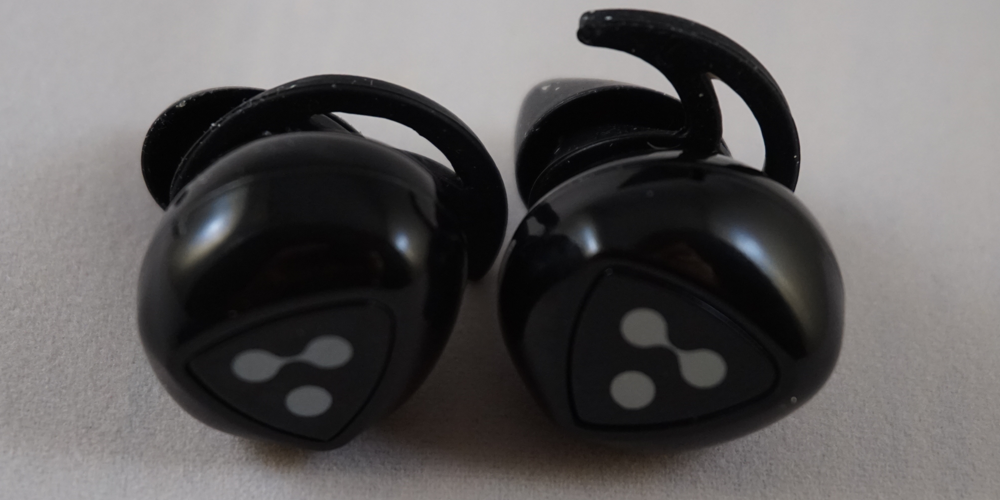 Sound
These earphones are really aimed at runners or gym folk, and to be honest, that's a good job. They sound their best with dance and bass heavy music. There is no shortage of bass in whatever music you choose, which may please some users that are used to earbuds marketed to the 'Beats by Dre' users. However with anything busier than dance music the sound becomes very distorted and muddy.
If rock, jazz, indie or indeed anything other than dance music is your thing, you may be disappointed. Complex tracks or anything with a lot of mids especially seem to fall over themselves and sound far too narrow.
Any audio with clear vocals, or my personal choice of podcasts are a pleasure to listen to with no issues whatsoever. You are not getting high-end audio with the Syllable D900 – you are getting average wire-free sound at a great price, so bear that in mind.
They get a great seal in the ears which means noise cancellation is pretty good. Also, they only come with two sizes of tips, so if your ear canal is anything other than these two sizes you're going to be out of luck. Worry not, you won't have any issues if going to the gym with some pumping bass as motivation is your thing.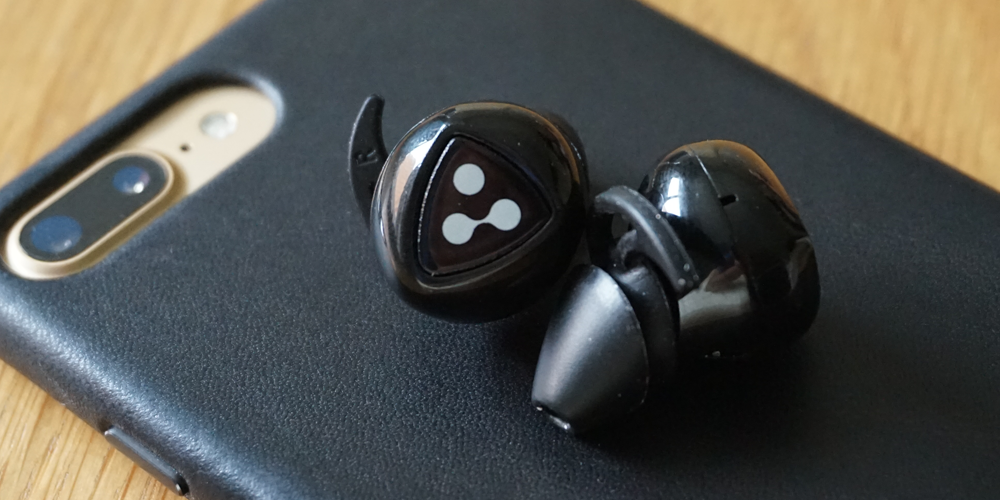 Fit, feel and usage
Wearing the Syllable D900 is one of the best experiences you can have at this price range. With other wireless options, there is a tendency to have quite a lot of bulk poking out of your ears. That just isn't the case with the D900 – the fit and feel of them while wearing is great.
Although they're made from plastic, the Syllable D900 don't feel cheap but still maintains a build that doesn't feel bulky. Syllable has managed to make the earbuds useful without cramming too much into them, thereby maintaining a small design. Syllable has a particularly unique fin design on the tips, meaning you kind of screw them into your ears. This isn't as bad as it sounds and once you get the hang of it, they provide a really comfortable fit. Although if you have any issues with the shape of your ear canal, it's worth repeating the above: there are only two options for size of fit.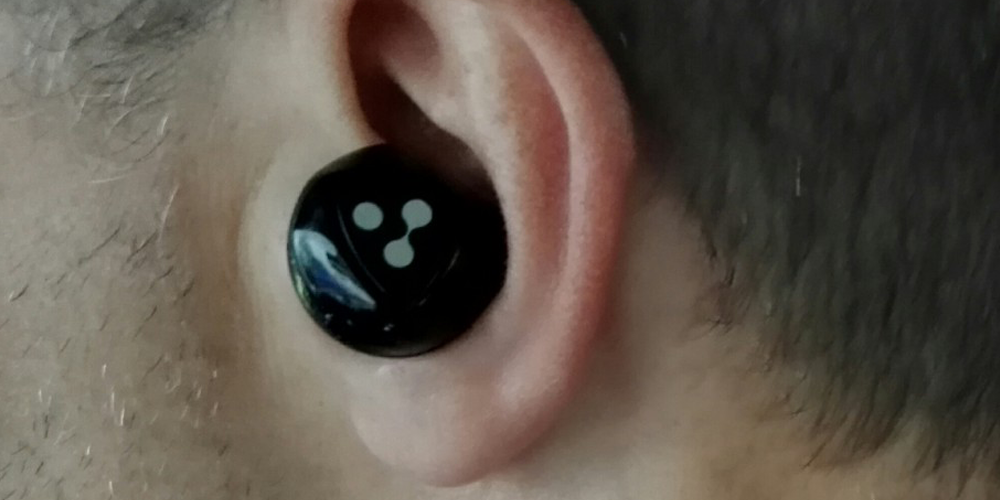 When working out in the gym or running, I suffered only one drop out of sound to the right bud. This might have been down to my use case as other reviewers have found issues, but not here. I felt confident after 10 mins or so that they were secure and didn't have to worry about them once. This is something which can't be said about options available for more than three times the price.
Syllable D900 Verdict
All in all, the experience on the Syllable D900 feels like it should be worth more than £79.99 – and in actual fact at the time of writing, you can snag them for a bargain £39.99 on Amazon. Although as with any fully wireless buds I would only recommend them to early adopters. There are some trade-offs with sound quality but not many for this amazing price. For great battery life, average sound, good quality and a great fit – for £40 these are a steal. For more reviews of Bluetooth headphones, speakers and the like, try TopReviewhut
Syllable D900
For great battery life, average sound, good quality and a great fit - for £40 these are a steal.