Bluetooth headphones are now all of a sudden a big deal. The world has awoken and realised that they don't have to plug their ear buds into a headphone jack to listen to their tunes. All because Apple decides to get rid of it?!
Once the reserved for high priced units like the renowned Jaybird X the price point for entry to wireless is now surprisingly cheep. Bluetooth headphones are nothing new at all, they have been slowly evolving in the background, getting better and better while some users take advantage of a wire free (well slightly less wires) lifestyle.
Here's my review of the Aukey Wireless sport headphones (EP-B4).
Disclosure: These headphones where supplied by the nice people at Aukey for the purpose of review, but they had no editorial control over the verdict.
Sound
For earphones that cost less than £30 you shouldn't expect too much in the way of sound quality. Much like anything in this price range, including Apples ear pods, these Aukey Wireless sound ok. You won't get any nasty surprises with quality, but you're not going to be blown away either.
Bass heavy tunes sound a little distant and shallow, which is a shame considering the rubber tips do a pretty god job at sealing around the ear. Treble extension is not overly horrible, but the top end is definitely toned down to combat any harshness. Leaving the mid range more than a little restricted, and a somewhat hollow feeling with some music.
Spoken word such as podcasts sounds absolutely fine though, and if your looking for something to just use for exercise or occasional use for this price you cant go far wrong.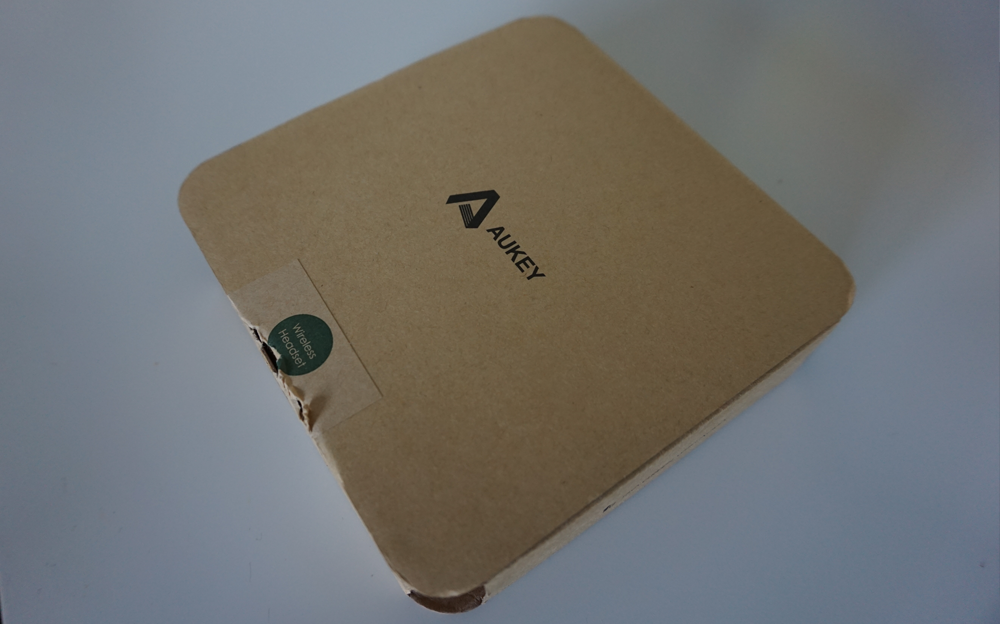 Fit and Feel
The impression these Aukey Wireless headphones give off starts right from when you receive the box. They are packaged in a nice feeling cardboard box with quality testing seals and a reassuring sturdiness. Inside the box you will find a carry bag, charging cable and 3 different tips and ear 'fins'. So with a few mins of testing and fitting, you can get a quality fit that wont fall out even with exercise. Something that is lacking from 'sport' headphones at a much higher price than the £29.99 spent on these.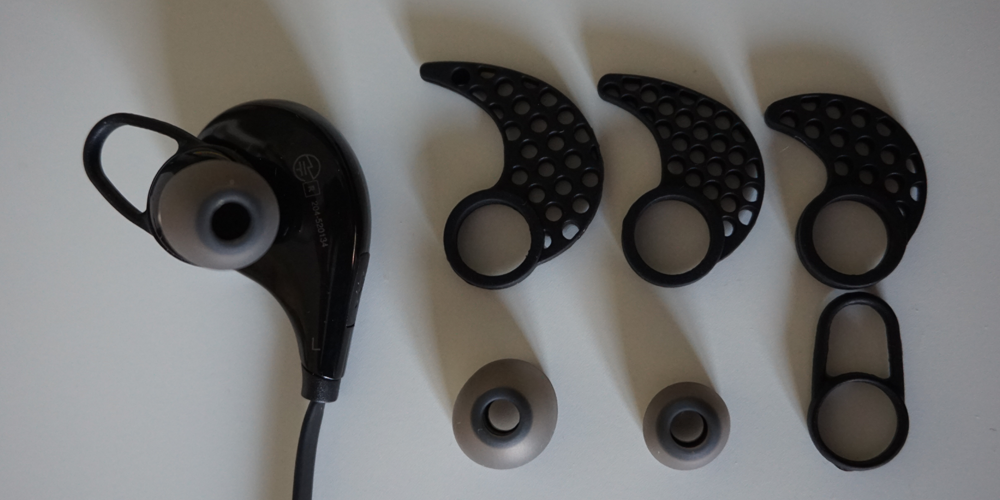 It is alway important to spend a little time trialling the different sized tips and ear fins if you plan on using headphones for running. I had to use different sized tips for my ears and smaller fins than on my trusty Jaybird X – but they gave me an equally good fit. Once secure in your ears you will struggle to tell they are even there, because they are among the lightest and least bulky wireless earbuds I have used for running.
Connection is done thorough the relatively normal bluetooth set up screen on your phone, no easy paring system or apps needed here. Once paired and in use, the Aukey Wireless battery will last you around 3 hours of use. Charging is done through a micro USB cable and this is where the cheap price paid will start to show. There is a particularly fiddly plastic flap you need to prise open, I cant image it is going to last long with continuos use.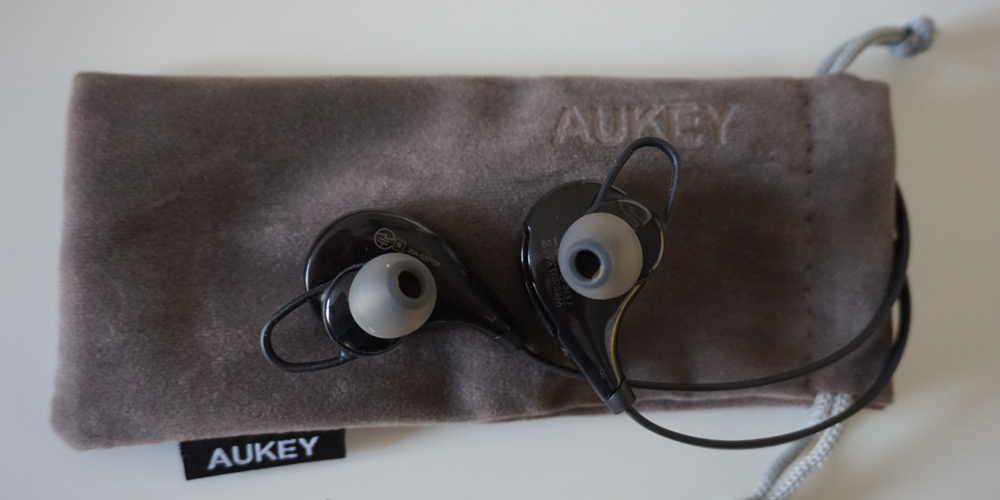 Couple this with the cheap feeling power and volume buttons on the right earbud and you will know you only spent £30. I wouldn't even attempt to change the volume level on the earbud, just stick to using your phone because the risk of turning them off instead is very high! However you cant really ask much more of these headphones for the price you are paying. They offered me a much better experience bar the tiny buttons then some 2 to 3 times the price.
Aukey Wireless Verdict
I couldn't recommend these for more than occasionally use, and specifically for something cheap and easy when exercising. That is exactly the market Aukey is aiming for, for the price of a months gym membership you can get some half decent earphones to go with a workout. Perfect for throwing in your gym bag and using for those times your not too fussed about audio quality. They have become a staple part of my gym kit, replacing headphones much more expensive.
Enough To Get You Going
Perfect for throwing in your gym bag and using for those times your not too fussed about audio quality - nothing more.