Although many may miss the 3.5mm jack in the new iPhone I can't remember the last time I plugged in headphones to my iPhone. Unfortunately, that doesn't rid me of my compulsion for buying headphones, splashing far too much money on wireless variety than I really should admit (just in case the other half is reading). Unfortunately, nothing has really ticked every box as yet, but thanks to Motorola here is a pair that is truly wireless – the Verve Ones + aim to free you from cables completely.
There have already been a few 'revolutionary' ear buds, we reviewed the Syllable and now Apple has its unique looking Airpods. They all have ultimately the same goal as these Vereones + by Motorola – except they are not really made by Moto, they are made by Binatone who make almost all of the companies audio equipment. So it seems logical that the Verve Ones + take much of the design cues and features from the previously released Moto Hint.

Think of them as a continuation of that design and purpose, a version two if you will. Bringing many of the features to two earphones and not one. However, version two still seems a little like they are in beta due to a number of reasons – something that feels very strange given the price tag of £230.
The Verve Ones uniquely designed earphones come in their own case. A round cylinder that protects both of the earphones but also acts as the charger and interface for the companion app. The case has an inbuilt battery pack that will recharge the buds any time they are tucked away inside, although there will be anywhere up to 3.5hours between you needing to do that. Inbuilt sensors mean the buds only turn on when placed in the ears, which results in a charming "headphone on" voice prompt whenever you place them in your ears.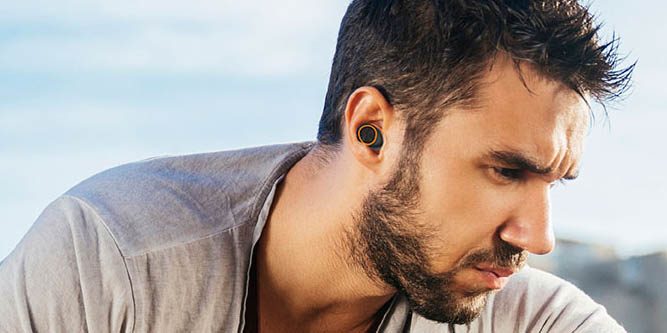 Fit and Feel
To connect the Verve Ones to your phone is relatively simple, take the left one out of the holder, go to Bluetooth settings on your phone, tap connect and viola. Once this is done, all audio is transferred to the left bud, and the right one connects to the left. You get spoken feedback when this happens which has worked flawlessly for me – although some other reviews have had issues with the buds losing connection to each other.
You can wear just the left earbud or both, and they fit very well if a little large, there is quite a large part poking out of your ear which takes a little getting used to. They complete with a range of differing sized tips so you can play about until you find the correct one. Although most people should get a decent enough fit and a sound seal without too much fiddling. The build quality of all parts is exceptional, the all plastic build doesn't feel cheap in the slightest. This also allows the earbuds to be pretty light and fully sweat proof for those particularly strenuous workouts. If that's not an issue for you, you can save yourself £30 and opt for the regular Verve Ones.
During gym based workouts they stay pretty snuggly in place, however running may be an issue dependent one your ear shape. Moto proudly displays people running them from both paid models and users on social media, so they must fit some people perfectly well – but that person wasn't me!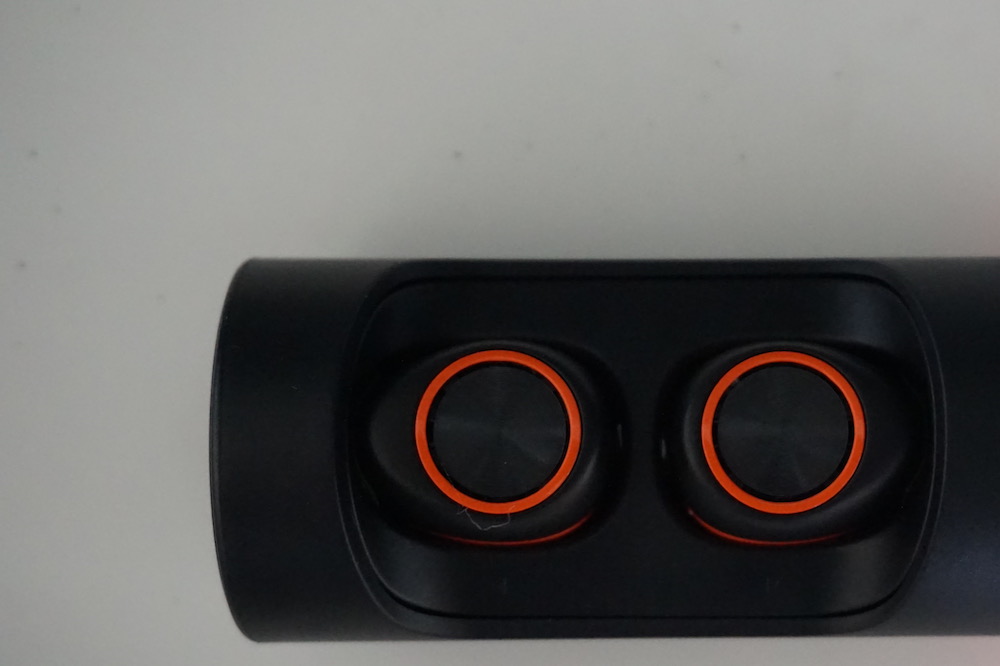 Connection Frustration
I just need to repeat that price tag again, because they retail for £230! When a product has this kind of price tag you expect a much better product than these earbuds are. The frustrations started almost as soon as the box was opened – because it is needlessly complicated! A big warning sticker advises that the product needs to be charged for two hours before use and the excitement slowly starts to drop from there.
There was a 'massive software update' as soon as I downloaded and connected the Hubble app. You don't require the app to use the earbuds, but the app adds functions such as being able to switch the EQ and tuning features. This massive update, that should take me 20-40 mins to install took my more than 3 hours. Then only completing once I switched to an Android device.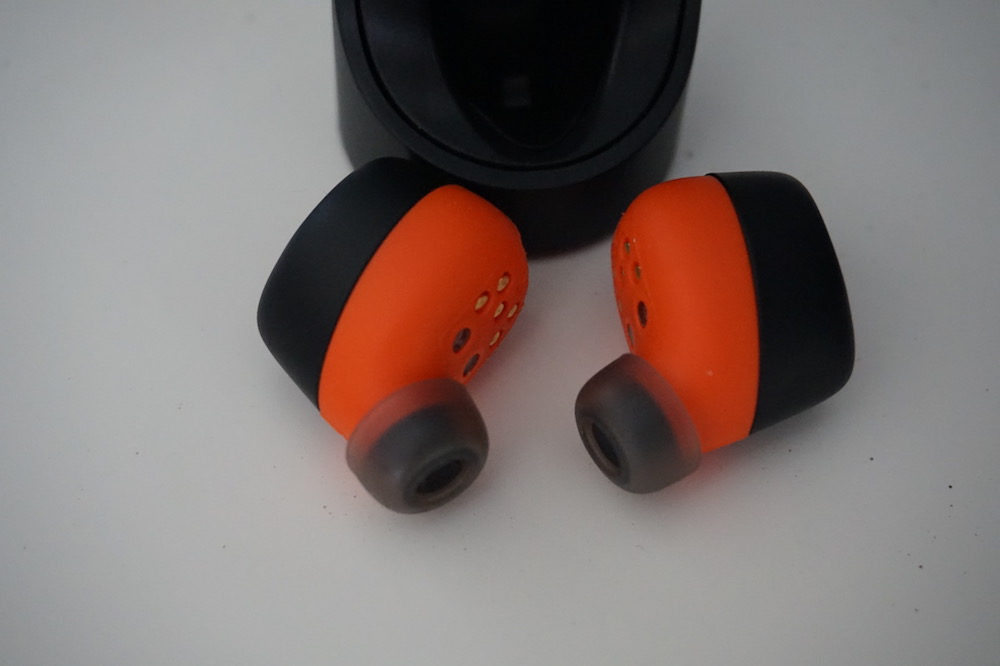 This frustration continued once I used the Verve Ones with more than one device, it was easier to delete them from my phone and repair than it was to try and get them to connect to a different device. Pairing only happens when taking the left earbud out of the carry case, after putting them back in 3-4 times, I left them in the case and used something else instead.
Sound
Audio is relatively passable for a range of music although all of the EQ presets seem to simply amplify the bass or treble and not much else. There isn't any real distortion but the quality of sound is more than a little disappointing. When listening on their own you would be hard pushed to hear many issues, however listening side by side with anything above really budget earbuds and you can notice a real loss if quality. If you want a true sounding headphone with anything more than passable sound then look elsewhere.
I was expecting some latency between the two buds, which is not the case with audio. However trying to watch the video will leave you with a nasty case of lag that is impossible to excuse considering much cheaper option manage a much better result. I used the earbuds to edit a couple of podcasts episodes with Logic Pro, the spoken audio was crisp and natural sounding with no issues.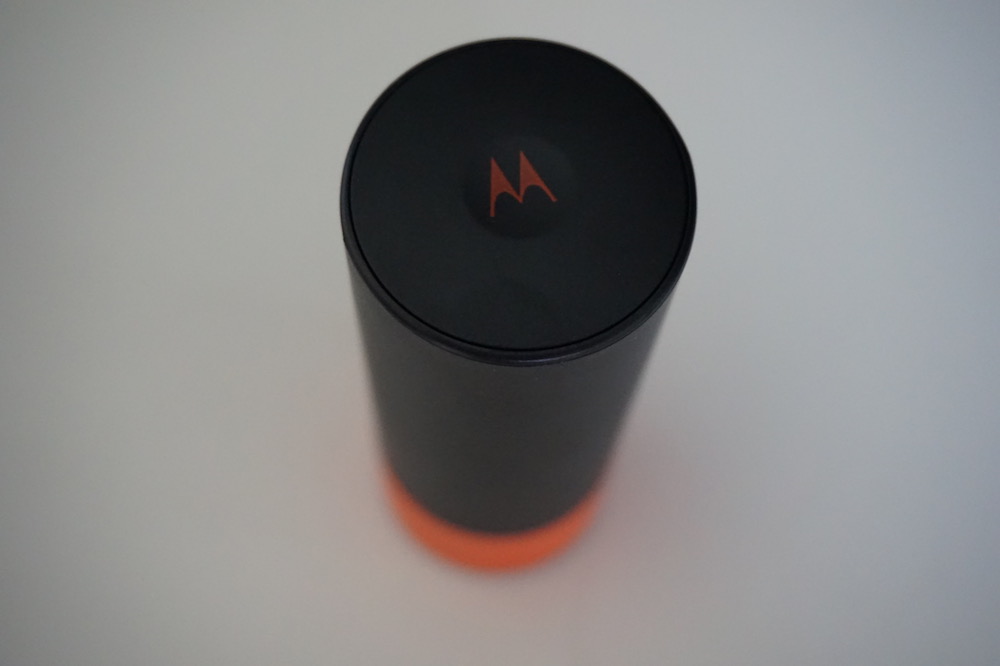 Verve Ones + Verdict
What all of these words boil down to is price vs ability. There is absolutely nothing wrong with paying £230 for a pair of quality headphones, much more in fact. However, that is not what you are buying when stumping up for the Verve Ones. You are buying a product that feels in beta – unfinished and at times so wildly frustrating you will hate every single £ you spent on them.
I can't recommend these at all given their inability to do simple things that ear buds at less than £50 manage very well. Having no wires is the future that will be with us soon, but not just yet.
Wirefree And Worrysome
I cant recommend these at all given their inability to do simple things that ear buds at less than £50 manage very well. Having no wires is the future that will be with us soon, but not just yet.