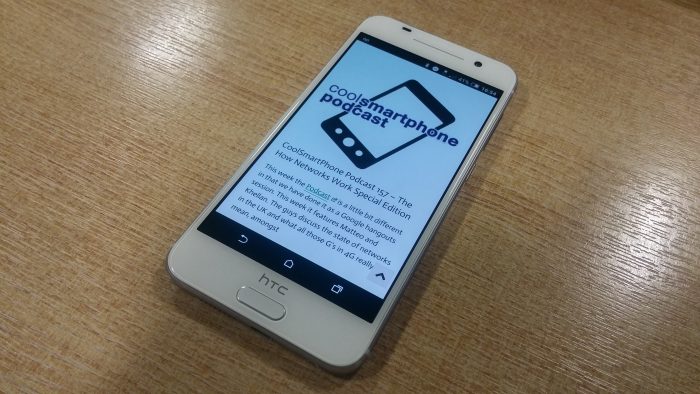 A bit of history first, and perhaps a personal viewpoint from myself. Back in 2002 I handled my first HTC smartphone. It was branded up as an Orange SPV and it kick-started this entire website.
HTC had a meteoric rise in the years following, releasing phones under their own name and growing quickly. Fast-forward to 2013 and they launched the HTC One, which later became known as the HTC One M7.
The One M7 was a big change for the company. Up until that launch, HTC was firing off handsets all over the place. The company was machine-gunning smartphones for every segment. However, they made the conscious decision to concentrate on one fantastic handset. The One M7 was built using a unibody aluminum frame and came with simply excellent dual front-facing speakers. There was a new type of camera and the industrial design won it awards aplenty.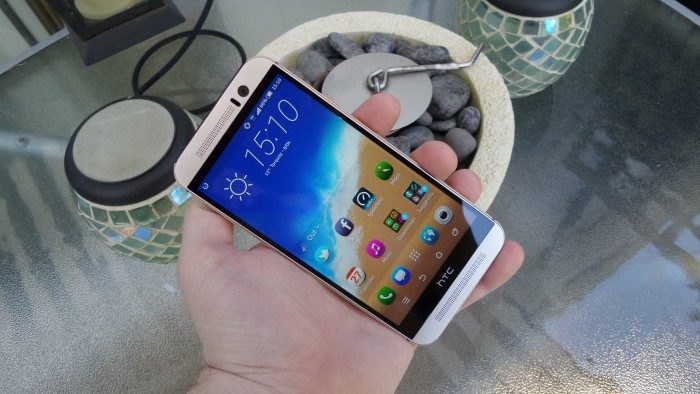 The recent years haven't been kind to the company, and after releasing the M8 and the M9, people started to see a similar design coming back again and again. Each handset was, without doubt, excellent, but with other manufacturers producing very alluring designs it left HTC needing a change.
The HTC One M9, when I took a look at it, caused me to write this. It was the most most confused post ever. The HTC One M9 was fantastic. It was an extension of what was already brilliant and it had a amazing build quality, but somehow I wanted more.
This, then, is the HTC One A9. I'm going to break every rule of review writing right here and right now. I'm going to tell you what I think at the very start of this review. This is an outstanding handset. I mean outstanding.
Specs include Bluetooth 4.1, an octa-core Qualcomm 617 CPU, 2GB RAM (in this one), 16GB storage (on this model – more on this later), Bluetooth 4.1, GPS, WiFi, 3.5 mm stereo audio jack, a nano SIM and Dolby Audio. More on all this as we get into the review.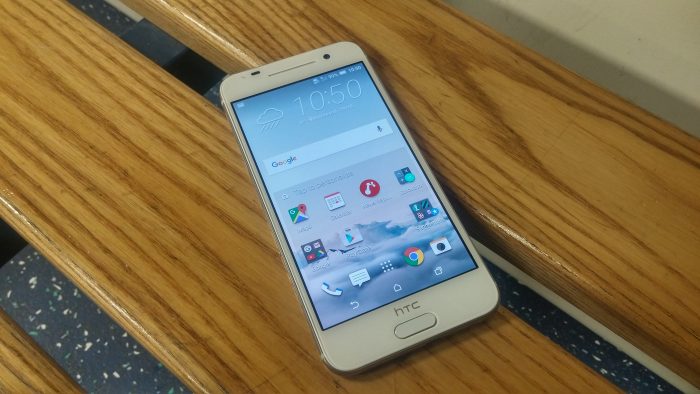 Let's talk about the elephant in the room though, because – despite HTC producing top-quality devices for many a year – people have accused HTC of "copying" the iPhone. As an experiment, I showed this phone to a number of iPhone users and absolutely every one told me how much it looked like the iPhone. "It's even got the fingerprint thing on the front", said one.
Call it what you will. Call it the "Android iPhone", call it an "affectionate clone". I call it a stunning design. I got it out of the box and couldn't stop saying, "Oooo, this is nice. This is nice. That's really nice. I mean, there's nice, but this is nice". My wife thought I'd gone bonkers. I placed it in my hand and slowly flipped it around, a bit like a bar of soap. You can't feel the joins – it's like finding the ideal stone for rock-skipping. It's smooth, it's polished, it's beautiful.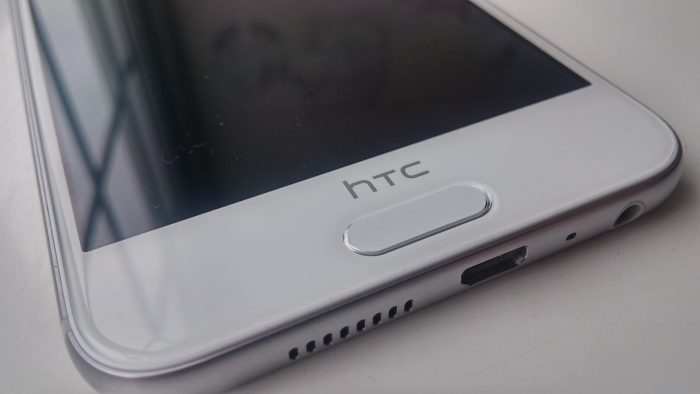 The screen, which sits on a white frontage, is a 5″ Full HD 1080p AMOLED unit. This is placed above a fingerprint button and a logo, which consumes a bit of distance between your hand and your thumb, meaning that one-handed operation can be a tad tricky if you're trying to reach the top of the screen. To be honest it feels like this bottom section should house a couple of capacitive buttons, and I'd prefer it if they were here. The fingerprint sensor is slightly indented and doesn't produce the "click" you'd expect. This is a pure capacitive button, which is why I was a little puzzled by the lack of two other capacitive buttons either side.
The sensor works fairly well, although if your hand is wet or the phone is flat down on the desk you may want to use the PIN entry instead.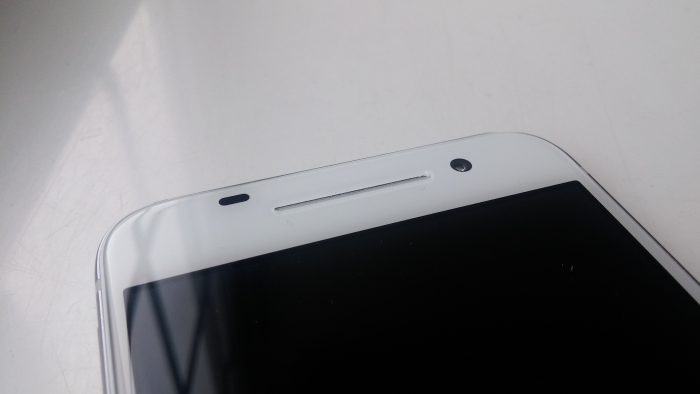 Up top, there's an equally large white space which houses the front camera, sensors and an earpiece with an in-built LED to let you know if there's any notifications. The front panel actually tapers off at each side, sloping downwards to meet the sides and giving it a natural feel. It's a little like the Samsung S6 + we looked at the other week but not quite as pronounced. Just adding that curve in the front section really gives it a classy and premium feel.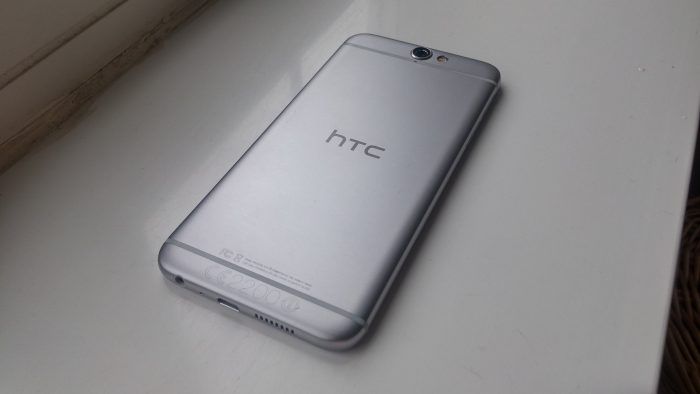 When you turn the phone over it instantly starts to drift off. I mean literally. That front panel is so polished and smooth that it just starts to drift across a sofa cushion with ease. The edge-to-edge Corning Gorilla Glass works. It's like it's on ice, and confirms the complete lack of any join or protruding chassis on the front.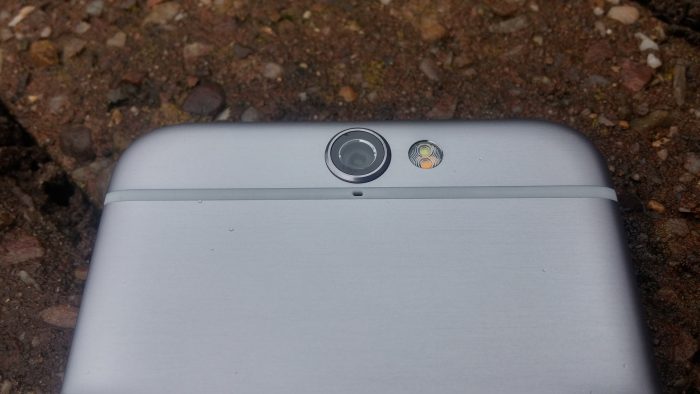 The rear and side sections wrap around and are formed from a brushed metal. It feels like the phone equivalent of the DeLorean, but way thinner and way sexier. It's 7.26mm thick and you can really tell just how slender it is when you're using it. Whilst it's got a reassuring "weight" to it (143g), the phone feels really thin. There's no whiff of a bend or a creak. Stunning.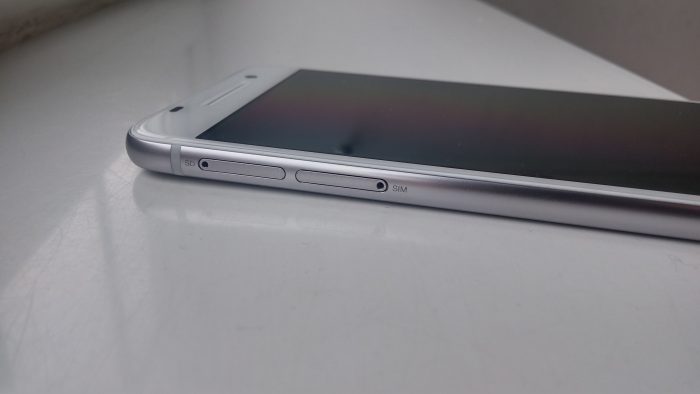 As we curve around to the edges you'll notice that it turns into a more polished metallic finish here. The microSD card and SIM slot in here and hide away neatly. HTC have even included a little hinge in the SIM tray, which gives it a certain amount of flex when you're popping the SIM in – a nice touch and a great help when you're sliding the card in and out.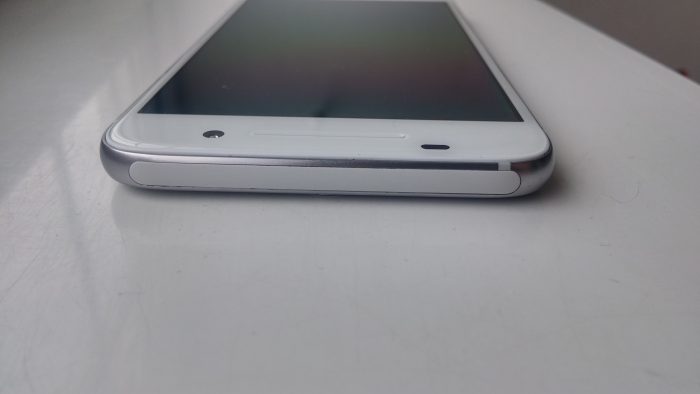 The top section is a slightly rubberised white finished. If nothing else, this has helped stop any scratches when I put the phone into a coin-filled pocket whilst listening to music through the 3.5mm audio port.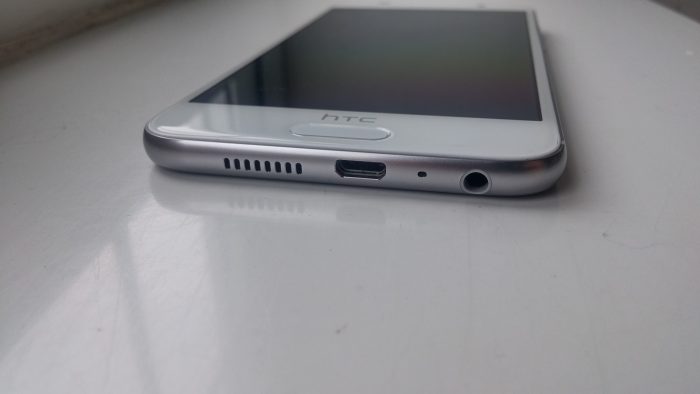 Down bottom we have just that, plus a microUSB charge port and an external speaker. No BoomSound here, but if you plug in your headphones you can choose BoomSound through those. This, plus the Dolby Audio, is restricted to wired playback only, but it does sound rather good – even though you only have a certain choice of modes and no custom options here. The sound is decent enough through the headphones but I would like to adjust the bass etc myself.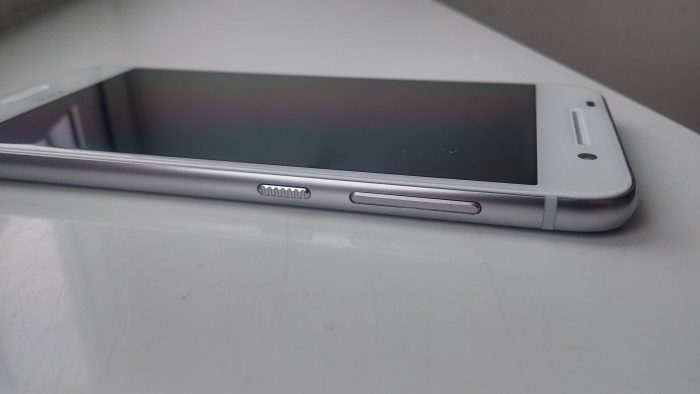 To the right, a rather interesting but – at the same time – helpful power button which becomes easy to locate thanks to that design. The audio controls are abovepl. Don't worry too much about having to hit that power button to wake the device though – you can just put your finger (or thumb) onto the front sensor and it'll wake (and unlock) the device instantly. You can also double-tap to wake the device, but I found this only worked after picking the phone up. This is a feature I've grown to "expect" from the LG G3 and it's good to see it here. You can also just tap the fingerprint sensor to wake the device.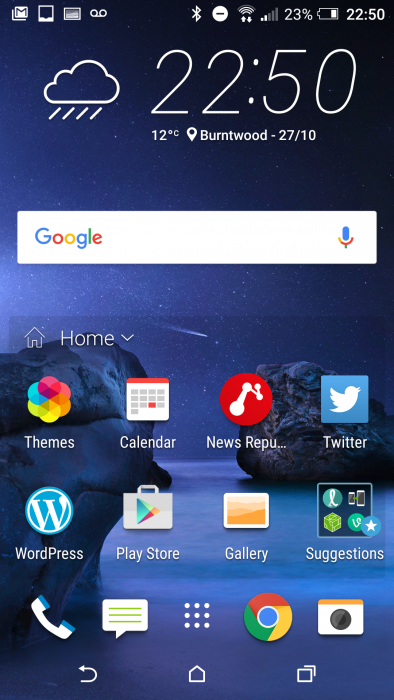 Inside things are very good indeed. The Qualcomm Snapdragon 617 64-bit octa-core CPU spins along with ease – it's got 4 x 1.5GHz and 4 x 1.2GHz processors which have no problems at all.
Wait though, because at this point I have to mention that 2150 mAh battery. You can't swap it, and 2150 mAh really doesn't sound much, even with that Quick Charge 2.0 support (which is also going to be compatible with Quick Charge 3.0 too). However, for reasons I can't quite explain (I think it's magic), this has a fantastic battery life.
I've used this. I mean, I've seriously used this. At 11PM it's holding 22% battery and I've been using it heavily all day. Perhaps, just perhaps, it's that new OS.
Yes, we have Android 6.0. This, I assume, is what is prolonging the battery life. A new "Doze" feature puts the handset into a sleep state and the "App Standby" limits the impact of seldom-used apps.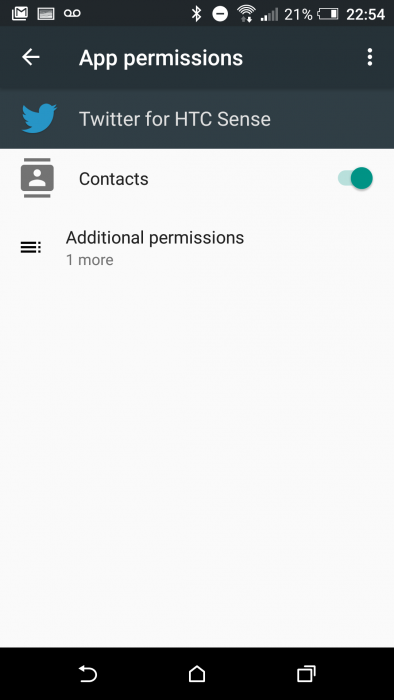 While I'm here, I should mention the new permissions system, which is really quite trick. It'll give you a really granular access system. Now you can decide what to share and where. The new "Now on Tap" feature delivers cards with information based on what you're doing right now too. It's not always going to give you exactly what you need at the time, but it does point you in the general direction. Imagine firing up "OK Google" on your phone and speaking the one word you've highlighted – you're going to get that sort of result.
However, this is HTC, and on top of all the Android sync'ing goodness, you'll get HTC Sense and a location-aware widget which switches the apps and shortcuts that are available depending on where you are. You can set locations, show and hide certain apps and totally make the home screen your own. There's a full theming system, which will instantly convert your entire device with new backdrops, icons, sounds and fonts. It's a great way to quickly and easily customize your phone – there's Dot View themes too.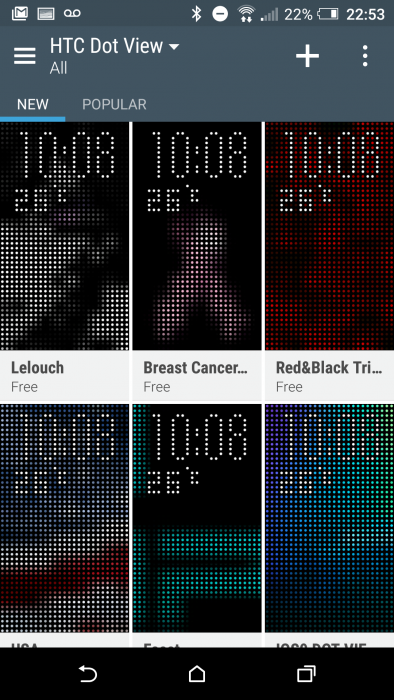 BlinkFeed delivers all the news and information that's important to you based on your social profiles or your preferences. Its a nice magazine-style interface for displaying news and sport updates.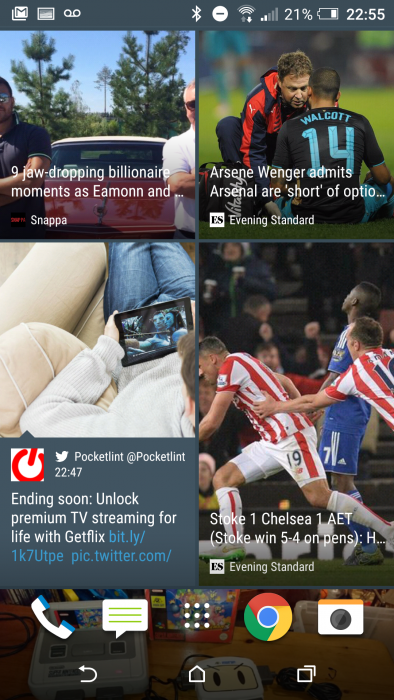 Here HTC have also added their "Zoe" system, which makes fun mini-films using your videos and photographs. It'll let you play with background music and special effects to product a fun memory of your day. I like this, although somehow I do wish I could create a full DVD with it easily, just for my old-school relatives who get confused when I try to send them the resulting video file.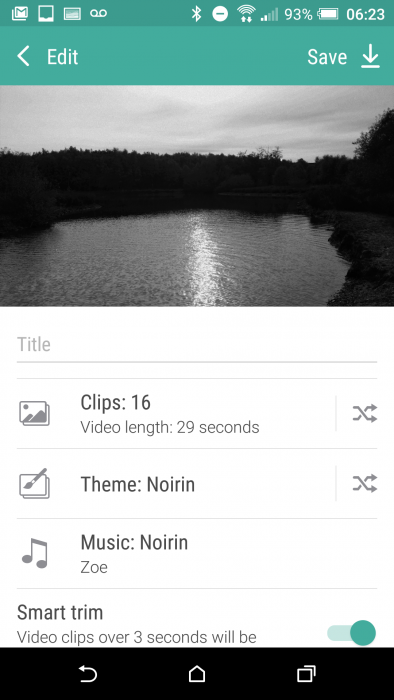 Sense isn't as over-bearing or as cluttered as I thought. The interface plays nicely with your daily life and doesn't get in the way of the Android experience. HTC have added their "Help" feature which is a great little assistant for getting your out of minor scrapes. There's also the "HTC Club" for delivering offers, competitions and promotions from the company.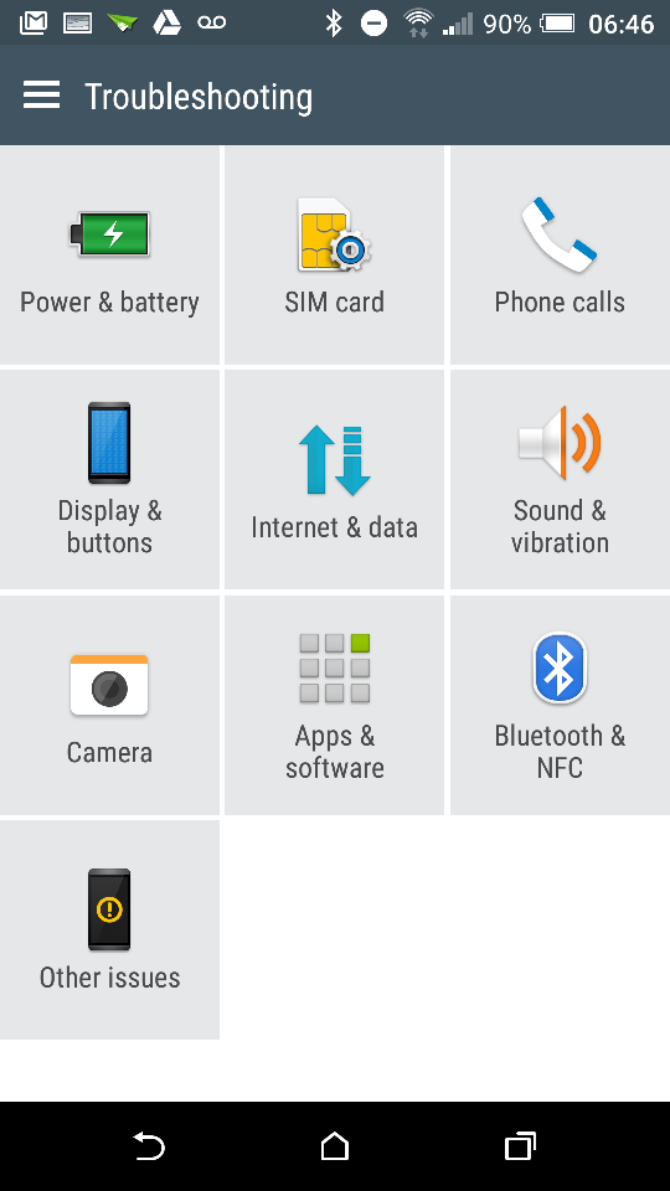 Despite the fact that some have called the A9 "mid-range", I felt it to be a top-end experience inside, and the new permissions settings within Android 6.0 (plus the clever battery saving tech) really worked wonders.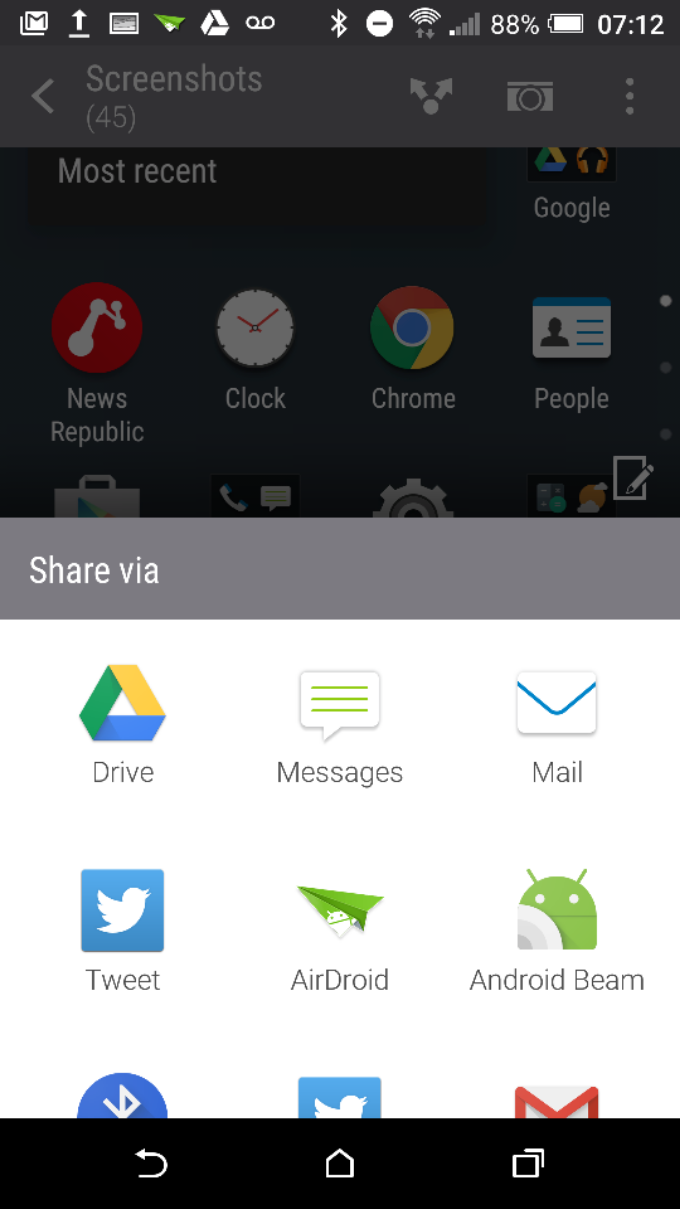 As with all Android devices, you've got the Google apps (YouTube, Gmail, Play Games, Maps, Books, Drive, Hangouts etc) and a phone / contact system which will sync with the cloud and detect what number or name you're bashing in just from the first few digits you type in. The way that contacts, groups and calls are managed is now pretty seamless and, like your email and calendar, it's all sucked right in there the very minute you log into your Google account.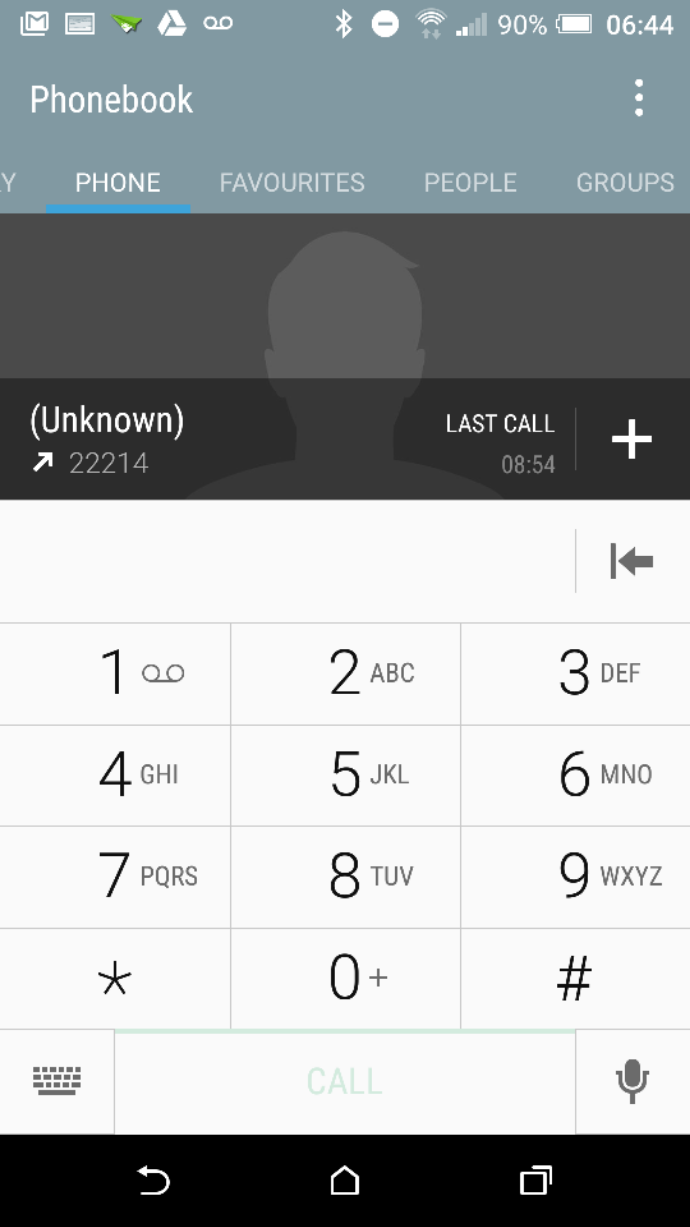 Camera
The camera performs very capably, especially in daylight where the 13 megapixel shooter coped well with the random "point and click" shots that I didn't even care to frame below. Inside things get a little trickier with a level of blur when the OIS kicks in as things get darker. I'll be honest and tell you that there's several other handsets out there that will have slightly better cameras and higher resolutions.
You get a selection of modes to play with – no night mode here sadly – and I was happy enough with the panorama and normal modes. If you want to push things further, there's a "Pro" mode for saving stuff in RAW and tweak the ISO and exposure settings.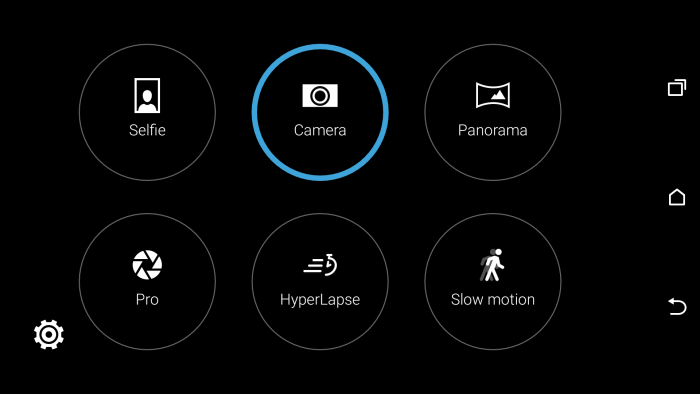 The rear 13 megapixel camera has a flash, whilst the UltraPixel unit up front doesn't, but it does allow a lot of light into the sensor to brighten up photos.
Here's the gallery system, which is very slick…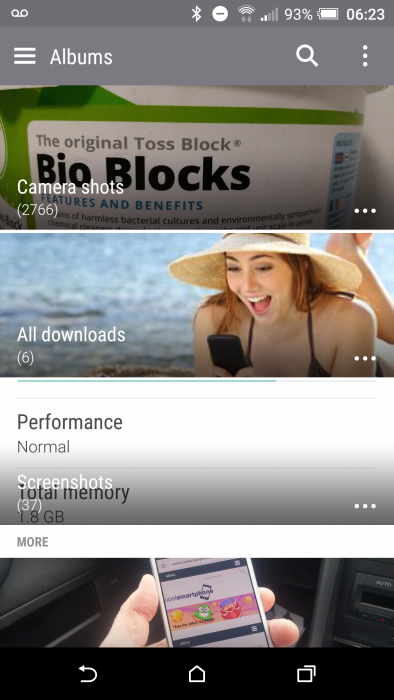 You can also create videos in a Benny Hill-style "Hyperlapse" mode. I'm not totally sure when I would use that, but it's a fun way of speeding through footage.
Although you can choose to film in Hyperlapse mode, you can also apply the effect to existing footage, so if you've got a 10 minute video of you riding a bike, you can perhaps add the setting to skip through it really quickly.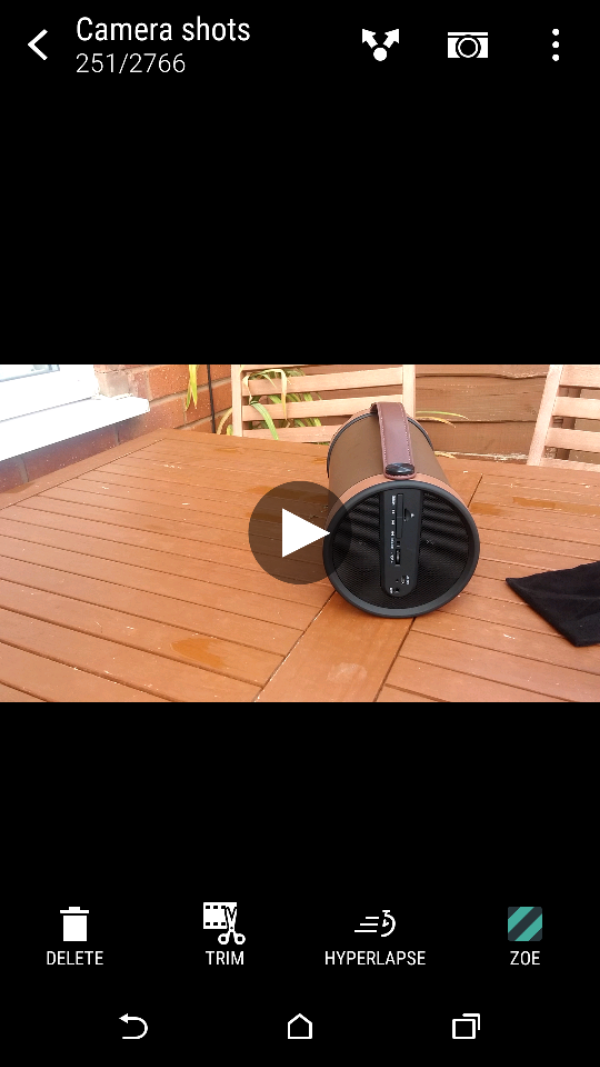 The gallery system also lets you perform the usual edits to existing images. You can add them to the Zoe system too..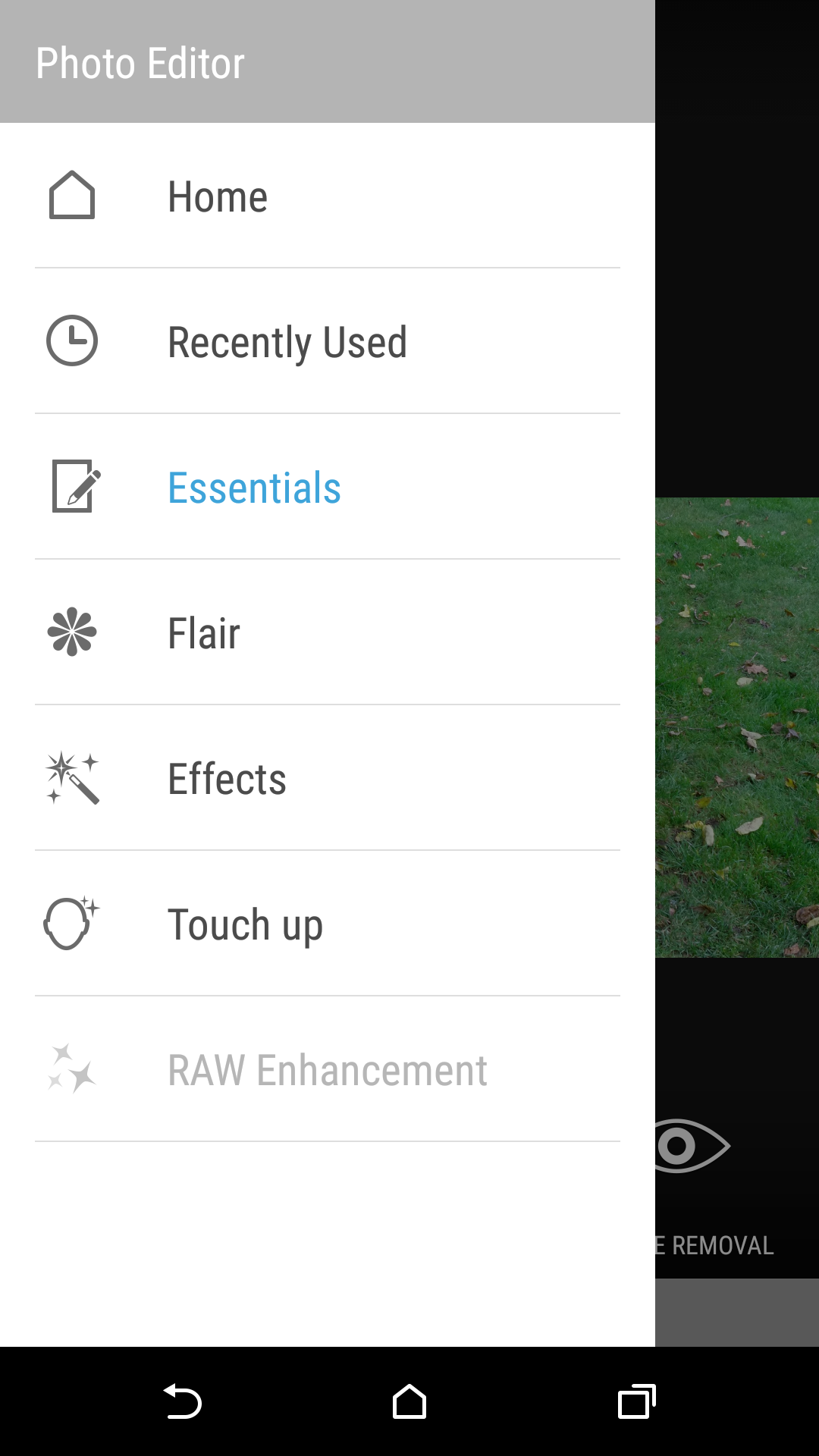 Here's some of my example shots. Click the images for the larger versions.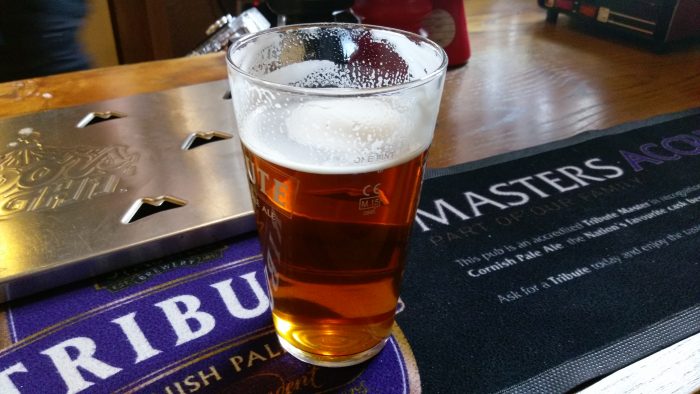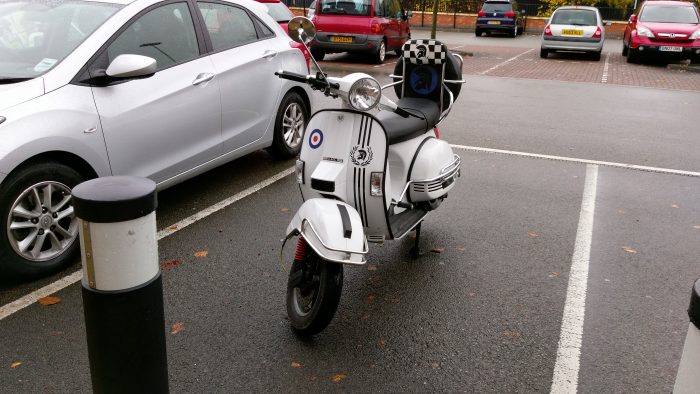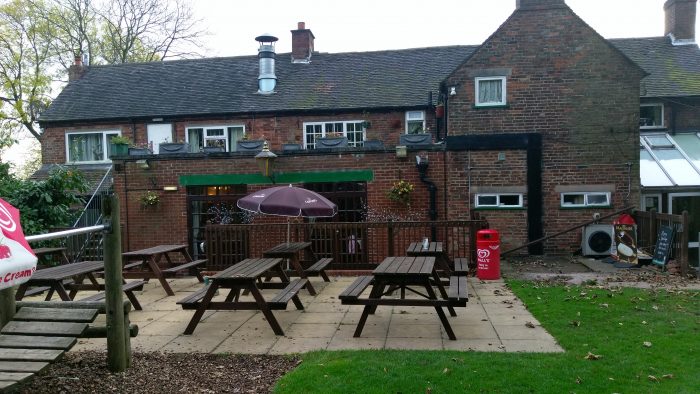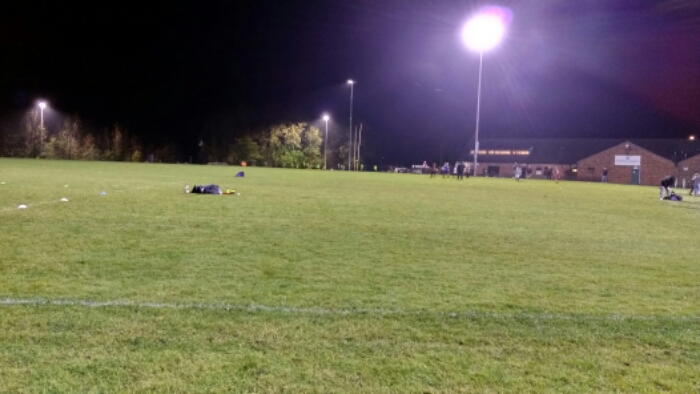 Overall
Looking back at my rather bizarre, rambling and confused post about the HTC One M9, I think I was asking for a bit more. The phone was fantastic, don't get me wrong, but I knew that HTC could do more and it could also be different. They were almost in a rut, and HTC were losing their sparkle, but this thing… this thing is nothing short of spectacular. If I'm to pick anything in particular, I'd highlight the design more than anything. It's fantastic to hold and so easy on the eye. I've looked at the Samsung handsets and, I've got to say, this looks and feels better. It just does. It feels natural in a way. Like a handset that someone, somewhere has been working on for years in a basement at HTC.
I do take issue with the pricing though, and it's because of this. There's two versions of this handset –
16GB storage (on board) and 2GB RAM
This is the one Europe will be flooded with and the one your network will be offering up.
32GB storage (on board) and 3GB RAM
This is being launched in America and is actually cheaper than the 16GB European model, which just doesn't seem right.
Sure, I know that you can whack in a microSD card to boost the storage here, but it's a bitter pill to swallow if you're on this side of the Atlantic.
There's a few other minor things. The space under the screen that feels a smidge too tall, I'm still a bit sad about the loss of those two front-facing BoomSound speakers, the camera could be a tad better and I'll say it again, I'm gutted that Europe is about to be filled with the 16GB / 2GB RAM version whilst America gets the better spec handset (which costs less).
However, the phone is speedy, with a great camera, a true premium feel, a stunning OS, a properly good battery life, some quality enhancements which don't spoil the experience and a design which is quite possibly the best I've ever seen on an Android device.
HTC are back. Just a shame about the price for the spec we're getting in Europe 🙁
HTC One A9 Review
Build quality - 100%
Design - 100%
Battery life - 95%
Camera - 88%
Sound - 88%
UI and software - 89%
Value for money (Europe) - 54%
HTC have returned. Utterly wonderful design and build quality, all wrapped up in a UI and OS which produces a premium and complete package.