HTC have suffered somewhat this last year. Samsung, with a massive marketing budget and good quality handsets, have bashed the company over the head. It was clear that the next HTC flagship had to be something special. Something to help bring the company back into the forefront of customers minds.
The HTC One is the only device we've seen from the company this year. There's no getting around it, this is an important release. Some would say critical.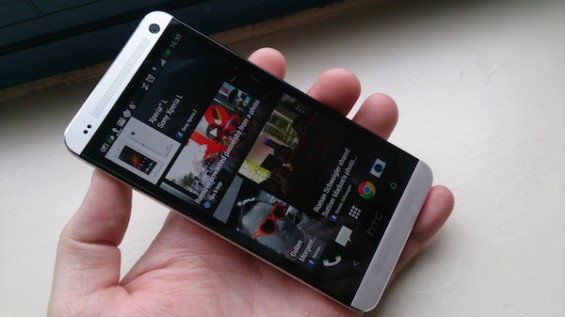 The HTC One runs Android 4.1.2 which, although not the latest version, is rumoured to be upgraded in a few months time.  Whilst this is good news, the recently announced Samsung Galaxy S4 is launching with 4.2.2 in April, so fingers crossed HTC come out with their upgrade before then.
Speed is not an issue as the One is powered by a super fast Quad-Core 1.7Ghz Snapdragon processor with 2GB of RAM. This helps you easily navigate all your open apps and makes even the most graphic-heavy game feel buttery-smooth.
As with many of the top-end premium phones we will see this year, the One comes with LTE and DC-HSDPA. This gives you really impressive download speeds on the move.  On testing the DC-HSDPA connection on EE and Three we were getting speeds around 25Mbps download and 3Mbps or more on the upload.
I was also able to test out the LTE speeds possible thanks to a visit to London and an EE SIM card I have for personal use.
Using LTE on the One I was able to get speeds of at it's highest, 31.3Mbps down and 14.3Mbps up, great speeds for the capital considering the amount of people around using masts.
Of course, in addition to these connection options from the mobile network you also get GPS, WiFi, Bluetooth and NFC  plus another connectivity type making a comeback, but I will talk a bit more about that later in the review.
Storage is 32GB built in with no expandable storage to be seen.  There was talk of a 64GB version hitting certain markets but Europe was not going to be one of these as the belief is that 32GB is more than enough. The most popular iPhone 5 model is the 16GB version, and that's alsofixed storage.
This, paired with plenty of online storage from Dropbox, and you should have all the space you need.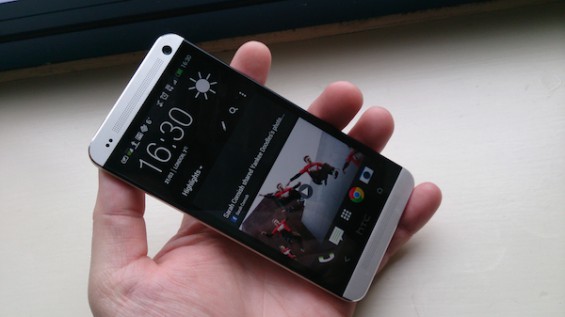 HTC Sense
There are loads of added extras in this new version of Sense. Now at version 5 there's many added features but the biggest one so far is BlinkFeed.  This is an RSS-style home screen with selected feeds updating in the background so you can take a quick glance at the phone and see your latest updates. These can be either from feeds you pick (which are selected and there is no way of adding your own), your FaceBook or Twitter account.
We have done a post on BlinkFeed already which you can find here

Outside
If you look straight at the device you'll see the status light with sensor on the top left with a large and VERY loud speaker in the middle and the front-facing camera on the left.
One of the key stand-out points of the HTC One though has to be the stunning 4.7 inch 1080p display. It has a very impressive 468 PPI, making it the highest resolution screen on a mobile phone, beating even their already impressive Droid DNA or the HTC Butterfly.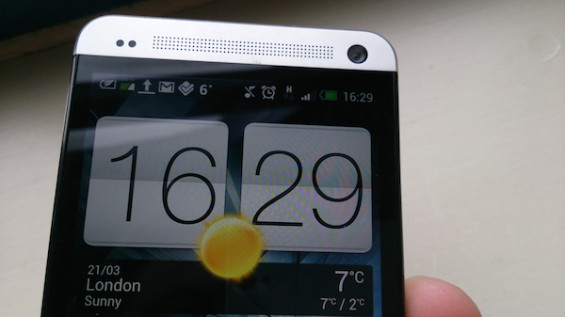 Below the screen are two touch-sensitive buttons replacing the traditional four you normally see with a HTC logo slap bang in the middle.  These two buttons are the back arrow for moving back screens and the home button which has many different uses depending on your use.
A single tap will take you back to the main screen whilst holding onto it will load Google Now. A double tap will open the multi-tasking system where you can flick bottom to top to close apps.
Below these buttons is the other speaker which, when paired with the top one, makes the audio quality outstanding.  HTC have spent a lot of time thinking about audio quality in this handset. The dual front speakers (no rear speakers here) and the integration of Beats gives you the ultimate in mobile audio quality. HTC call this BoomSound.
When I was asked my opinion of the audio quality my reply was "HTC have set the new benchmark when it comes to audio on a mobile phone."
The battery is once again sealed in so there is no hot-swapping available. However, considering there are many phones like this now, this isn't a surprise and something which will only concern a handful of people for a short time.  The capacity is 2,300 mAh which, in theory, should be enough to get you through a day or at least a working day until you're back home.
Something which is missing in the charging front is wireless charging capabilities which we have seen on the Samsung S4 flagship and Nokia Lumia 920, the flagship from Nokia.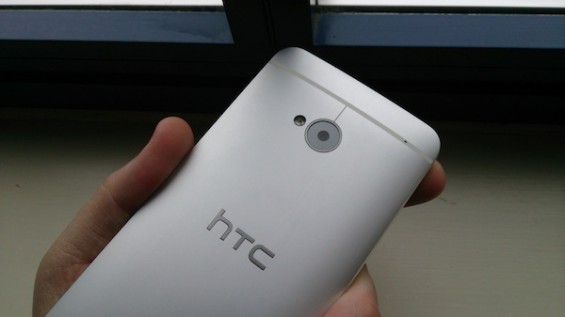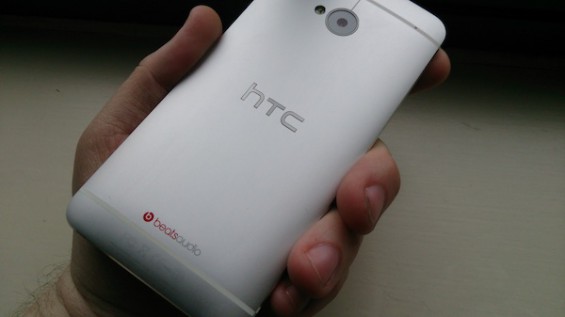 The other new highlight of the One is the new design camera which puts lighting over megapixel count with a 4 'ultrapixel' camera.  This is rather clever although will be a little confusing for a lot of people who are under the impression that more megapixels means a better camera, this is not always the case.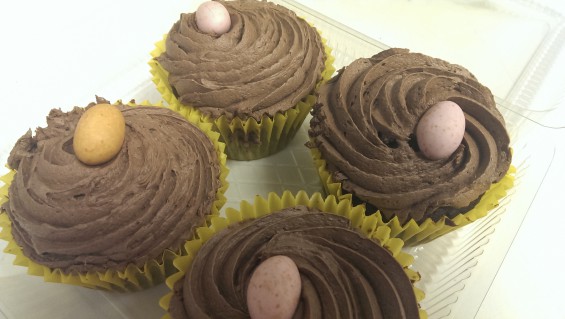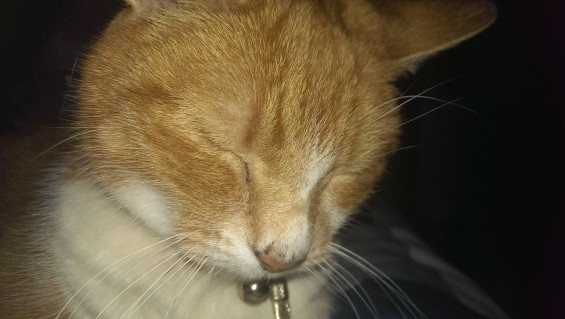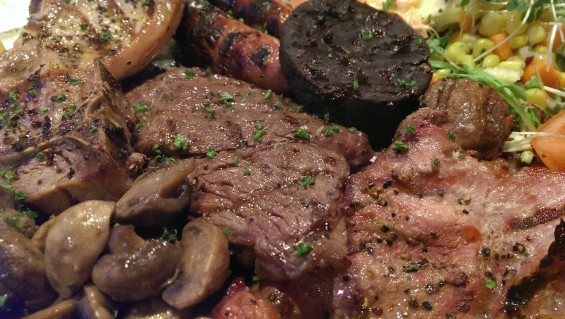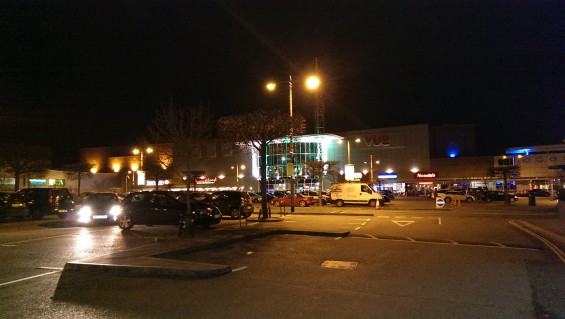 (Taken on HTC One)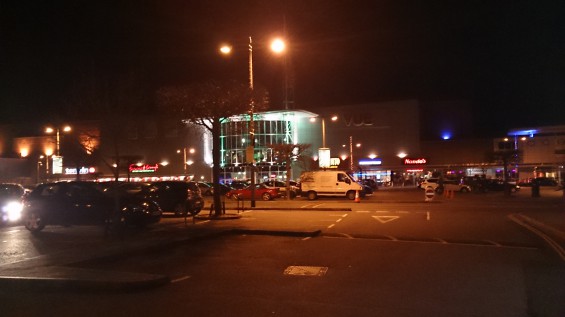 (Taken on Xperia Z)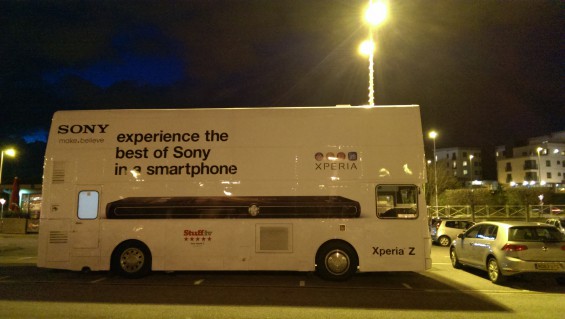 (Taken on HTC One)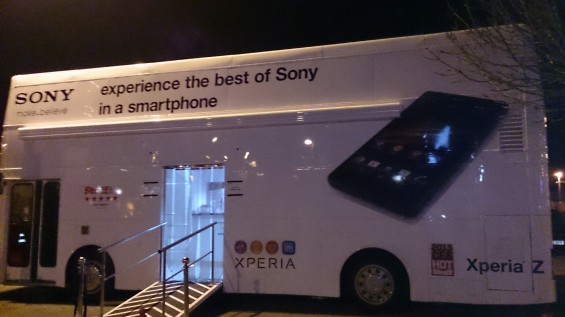 (Taken on Xperia Z)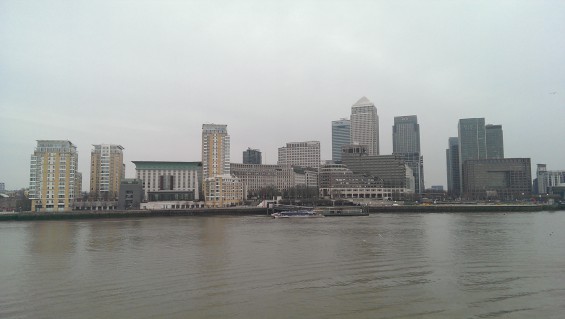 Whilst we are talking about camera upgrades, the One also has an upgraded front facing camera which is 2.1 megapixels.  You can also capture full HD 1080p video. Great news if you are a video blogger or want to record videos of yourself to put on sites like FaceBook or YouTube.
HTC have also included a feature they call 'ZOE' which is all about getting that perfect shot with a moving image.  How many times have you gone to take a photo of a young family member who is never staying still and that picture you just took comes out blurred?
Well with ZOE you can capture 3 second video clips and then scroll back through them to find the perfect frame and capture that, in full resolution unlike the Xperia Z which only captures 1 megapixel screenshots whilst taking a video.
Video on the outward facing camera is really good quality again with full HD at 1080p resolution but also has HDR thrown in for outstanding video quality
[yframe url='http://www.youtube.com/watch?v=gyd-aaab_C8′]
[yframe url='http://www.youtube.com/watch?v=8DOhKJ-LcLY']
Also on the back is the single LED flash for helping to get the best picture possible, a HTC logo and a Beats logo at the bottom.  All of this is embedded in a beautiful aluminium case which just feels outstanding when you hold in your hands.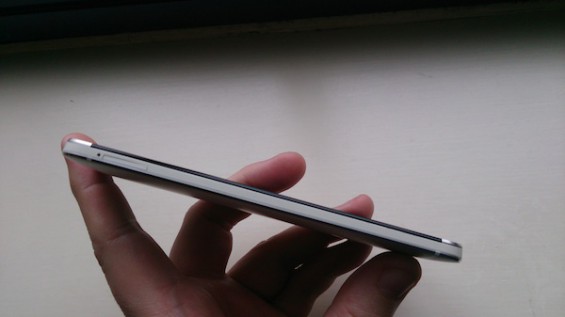 Looking to the left and you have the pin hole and the sim tray so you can pop it out and insert your SIM card.  The HTC One takes a micro SIM and we advise to get a proper SIM for it instead of using these cheap plastic adapters which can cause some problems.  I tried one of these adapters on the One X and it did not recognise a SIM was inserted so if you are going to buy a One for yourself be sure to get the correct card.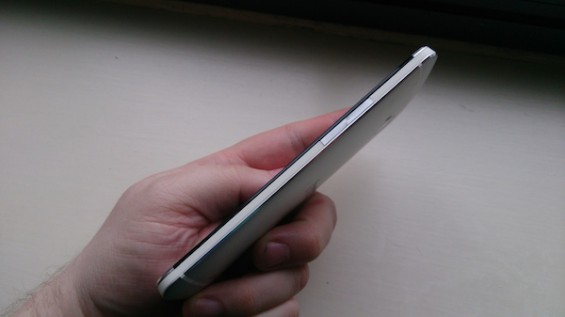 On the right side is the volume up and down buttons, also made using aluminium so you are getting really good quality parts.
At the top is the 3.5mm headset jack which pumps out really good audio once again due to the time spent perfecting the audio with Beats.  The headset that came included in our device which was a full retail device loaned from HTC  had a great pair of headphones included which looked very much like Beats but without the 'B' branding anywhere to be seen.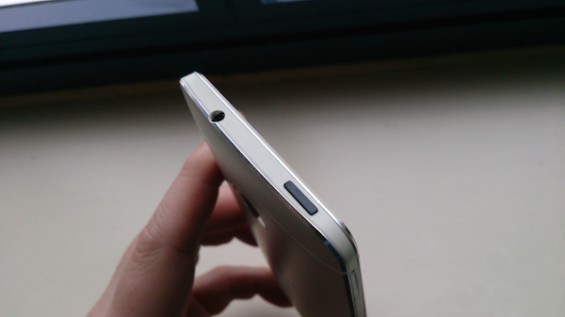 Next to the headset jack comes one of the really impressive new features which is the IR blaster…now yes yes I know IR on a phone is really 'old hat' and something not seen on phones for a while now but that was because there was not the software to put it to good use apart from sending a contact from phone A to phone B.
HTC have built the IR blaster into the on/off button and paired with the TV app on the phone lets you control your TV, your digital box and a sound system if you have one.
[yframe url='http://www.youtube.com/watch?v=hdoZVNU_VvE']
As you can see in the video, setup was REALLY simple with the only work needed being selecting the brand of TV you have and pressing an on screen button to test it.  The same goes for my Sky HD box which I was able to set up in seconds my two remotes on the phone complete with full Sky planner so I can lie in bed, browse on the phone what is on and then zap it to the box without a remote control in sight.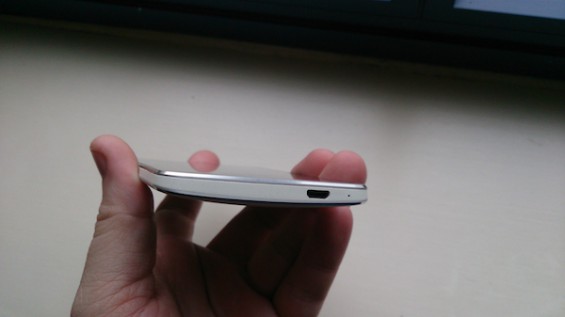 On the bottom you just have the Micro USB port used for charging or data transfers.  You can also use for tethering if you install software but with WiFI tethering being in Android for years now there is no real need for this.
Conclusion
When I first got my hands on the HTC One in London I was instantly blown away with the hardware and the design.  The style reminded me of the older HTC Legend which attracted a lot of attention when it went on sale due to the really well built and strong aluminium case it was surrounded in.
The same can be said for the One… the hardware and design is simply beautiful and if you see it for yourself and get hands on a real one, not a plastic dummy then you will see what I mean instantly.
The best thing I can say about my time with the HTC One was just how good the screen is to use, the 4.7 inch size made the phone easier to hold than the Xperia Z from Sony which has a 5 inch screen with more of a square design.
The screen is of exceptional quality thanks to the 468 PPI resolution. You can see every little detail in a picture or a HD movie.  Really, well done to HTC on making this screen just … exceptional.
The biggest downfalls I can think of after my time with the phone? Firstly, BlinkFeed being set as the default home screen with no option to turn it off altogether.  Yes, you can change the default screen by going through settings and adding a new screen and setting that as default, but it is always still there whether you want to use it or not. I can see why HTC wanted to include it and the idea is very interesting indeed but it would have been nice to have a setting to turn it off altogether and just use the default screens we are all used to on Android by now.
The reason this is a downfall for HTC is they risk lots of customers not enjoying other Sense services by installing a 3rd party launcher such as Nova Launcher and setting that as the default which would be a shame because HTC Sense is a rather good skin on top of a good OS.
Another possible problem is with the camera.  Now yes it is a great camera but getting the message over that ultrapixels is more important than megapixels is going to be very hard. Samsung and Sony both put 13 megapixel cameras in their new flagship phones, plus the Lumia 920 also performed better in low light conditions – that has an 8.7 megapixel camera.
When people read 4 ultrapixel camera the immediate reaction will be that this is a lower end camera and not up to what a flagship would have been. This is more of an opinion than anything else but it will be an uphill battle from HTC to convince people that ultrapixels is better than megapixels.
Anyone wanting to get their own HTC One can do so for around £479.99 sim free from many online stores and from around £40 a month on a contract when you sign up to a 2 year contract.
So would I recommend a HTC One?  ABSOLUTELY!
There are so many things to like about this phone. Future-proof LTE technology, a super fast processor, the IR blaster to control your TV and that gorgeous display that beats just about every other screen we have seen out there. Oh, and did I mention the sound? Phenomenal.
As always the best thing to do is visit a shop and take a look for yourself, just be prepared to come out of the shop with one of these handsets after a few minutes.
Many thanks to HTC for loaning us a HTC One so quickly and for allowing this review to happen.

Want more? Check out our complete video run-through of the HTC One below…