Back in the day I used to go out to Mobile World Congress on my own. Then it was held in Wolverhampton and there was me and a bloke from Nokia standing around a market stall. *
This year there was several of us descending on the event, which is held in Barcelona at the Fira Gran Via. Our MWC coverage is now over but there's a few things I spotted that really stood out for me.
The LG G Flex2
Yes, I attended the HTC One M9 event. Yes, I dashed across the city to see the Samsung Galaxy S6 but I have to highlight the LG G Flex2. Sure, it's partially because I was carrying around the LG G3. It's basically a curvy version with improved specs.
The 5.5″ Plastic OLED screen definitely looked like a step-up from the original G Flex. The curve seems a little less pronounced and it really seems to work on this device. I loved the red handset and that 5.5″ 1080×1920 pixel screen seems a perfect size and a perfect fit with the minimal bezel. It's powered by a powerful Qualcomm Snapdragon 810 octa-core CPU with a rear 13 megapixel shooter with laser auto-focus and a front 2.1 megapixel unit.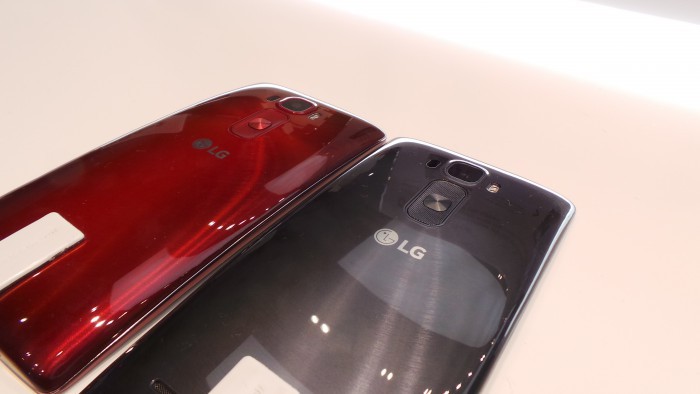 Yes, I was told about the magical "self-healing back" which should stop scratches, but I know it'll probably still scratch. The look of it was really impressive and it really seemed to be attracting a lot of people to the stand.
While I'm here. I should just mention the LG stand itself. The staff were knowledgeable and happy to talk to the crowds of people who wanted to get a good look at the device or the LG Watch Urbane LTE, which was proving to be really popular. Just metres away the Samsung stand was largely ignored because the all-new Galaxy S6 and S6 edge was hidden away. Likewise, on the HTC stand, there was hardly anyone to show off the HTC One M9, although there was a lot of devices to play with.
The Samsung Galaxy S6 edge
Like the LG G Flex 2, changing the now-standard phone design is definitely ticking the boxes for me. Have a look at these fantastic pictures that James took.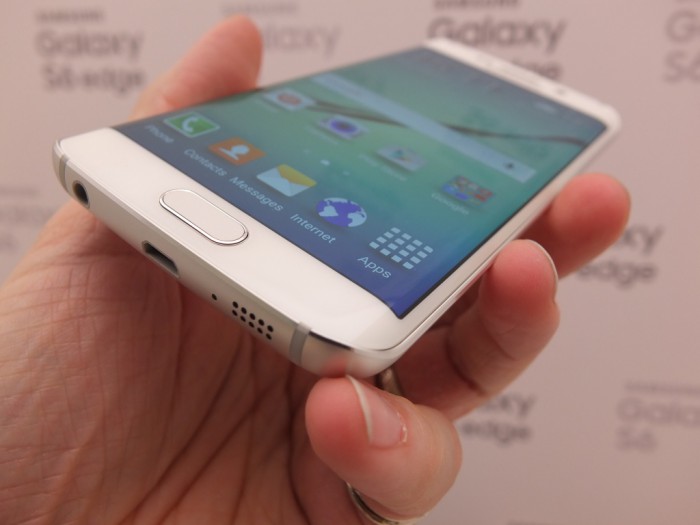 I know I've mentioned this before, but seeing the S6 edge with the normal Android home screen is really not doing this thing justice. Neither is it impressive to head into the app drawer. However, if you head into Flipboard or a website it suddenly shows off the small but noticeable additional real-estate of the screen. To have it wrap around like this is really going to get people picking this one up off the shelves. The other improvements are welcomed, but I do have to question the benefits of having the edge of the screen telling you when a call is coming in should you place it face-down on a desk. Who does that?
The HTC One M9, which in appearance was largely unchanged from the M8, is going to look incredibly similar on the shelves. This, though, is something you've probably never seen before. Regardless of the specs, the clever speed-charging battery system, the advanced camera and the new on-board storage, it's that first look that counts. Love at first site? It may be for many.
The Pebble Steel
I've not worn a watch for such a long time now. My phone has become my replacement watch, and when James offered to loan me an older Pebble watch, I really didn't see the point. However, the Pebble watches have epic battery life (I had mine running for about 6 days with multiple notifications and alerts without having to recharge) and they just… work. During a meeting with a CEO or CTO I would feel a small vibration on my wrist and see a Google Hangouts message, email, text or calendar appointment.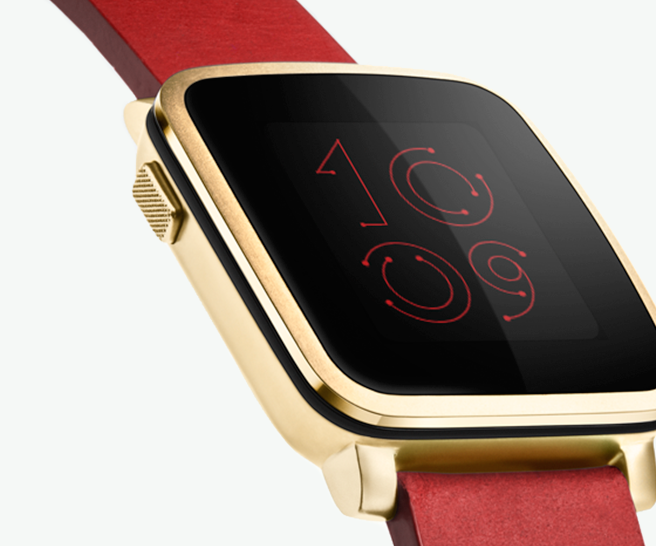 Yes, glancing at your watch during a meeting can be perceived as being bored, but I see it as slightly better than checking your phone. So, when Pebble launched a Kickstarter campaign and then tweaked it with the Pebble Steel it really interested me. This is a watch that lasts several days without recharging and it keeps me posted on what's happening in my life. I could see, ignore, delete or archive emails without getting my phone out. It was like a revelation.
Yes, I know you're going to mention the Moto 360, Apple Watch or some other device, but I'm already cursing the nightly smartphone recharge. I don't want to recharge my watch every night.
So I'll definitely be investing.
* – Not true