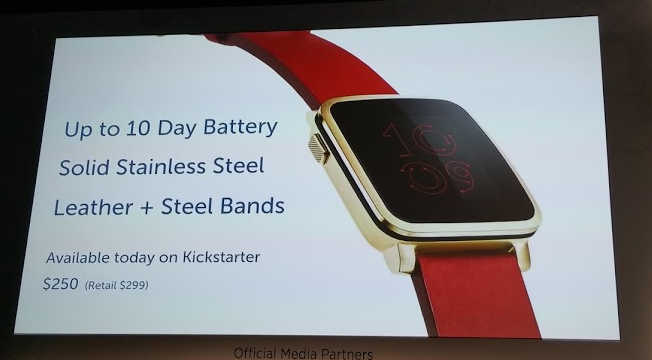 I'm currently trying to find ways to tell James that I've "accidentally" kept his Pebble watch. I've been here in Barcelona since Saturday, it's not been charged once and it's received endless notifications during that time. Email, calendar notifications and tweets all pop up and I'm just loving the fact that a quick glance at my wrist tells me what's happening while I'm squashed into a small train carriage or running around the event here. Battery? It's down to about 40%. Pretty staggering.
Pebble, though, aren't showing any signs of slowing down. Just days ago we saw the Kickstarter campaign for their colour-screen watch (the Time). Today they've announced this, the Pebble Time … Steel.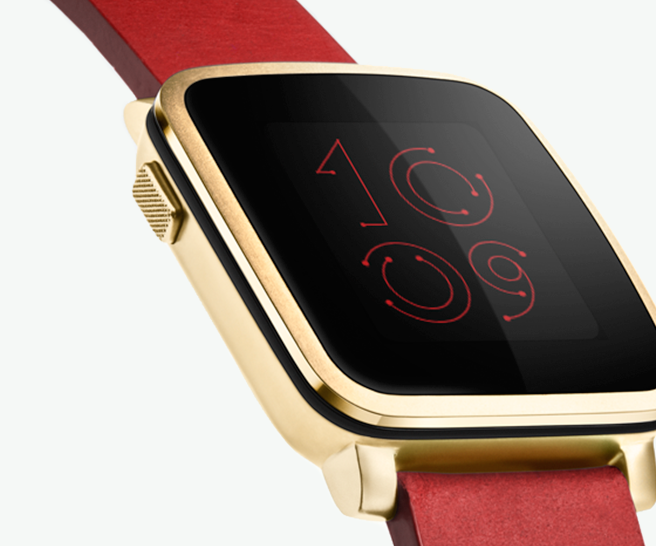 The Kickstarter campaign seems to be showing no signs of slowing down. An initial goal of $500,000 has been blown away, with a simply massive $12,211,207 pledged so far. No doubt this'll increase still further thanks to the more premium-looking version popping up. The Pebble Time Steel will have up to 10 days of battery life with leather and steel bands and that solid stainless steel construction. It's available for $250 on Kickstarter (around £163) and will retail at $299 (around £194.68). At the time of writing, Pebble have broken Kickstarter due to the weight of people trying to invest. Early Pebble Time adopters will be able to upgrade their backing to the Pebble Time Steel.
Also, there's a hardware accessory port will allow you to expand the sensor array on the Pebble Time. It is located on the back of the watch and will work with smart straps – such as those providing GPS.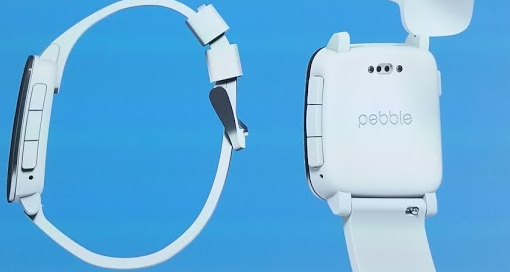 The Pebble Time has an easy-to-understand system based on, what else, but time…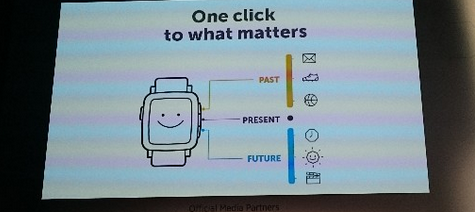 It's water resistant and is 20% thinner than previous Pebble. You can get more detail on the Pebble Time in our earlier article or dive into our live feed.