We have reviewed several powerbanks over the last few weeks and months (here, here and here for 3), now it's my turn. The PowerpackXL medium is a 4000mAh portable battery pack in a very nice finish, with a 5V 1A output.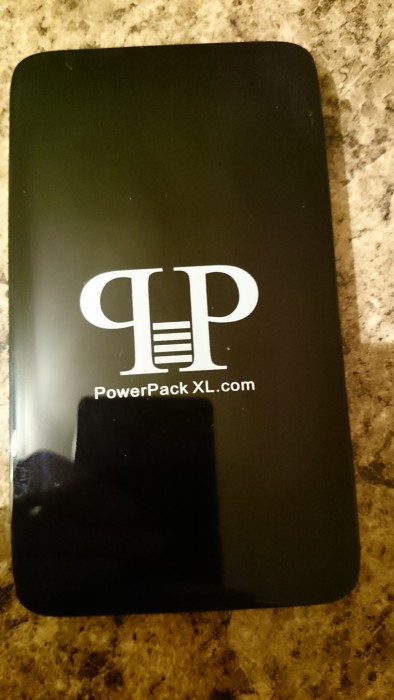 The powerbank has a shiny black finish on the front and then a stylish shiny silver cover on the sides and back, like a shiny original iPhone. On the top is the input micro USB socket and the output USB socket. The single USB output is 1A. Included in the box is the powerbank, a short white cable and 5 different tips – micro USB, mini USB, Apple lightning, Apple 30 pin and a small round one which looks like it's for speakers and the like.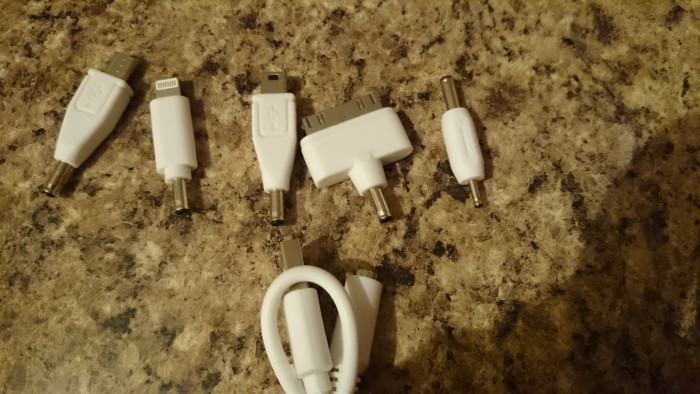 The key feature that differentiates the PowerpackXL medium from other portable chargers is the hidden lights that show the battery level remaining in the device. Just a gentle swipe over the sensor will illuminate up to 4 blue lights which each show 25% of the maximum charge. It gives a nice stylish look to the device and lets you easily see whether you need to charge it up.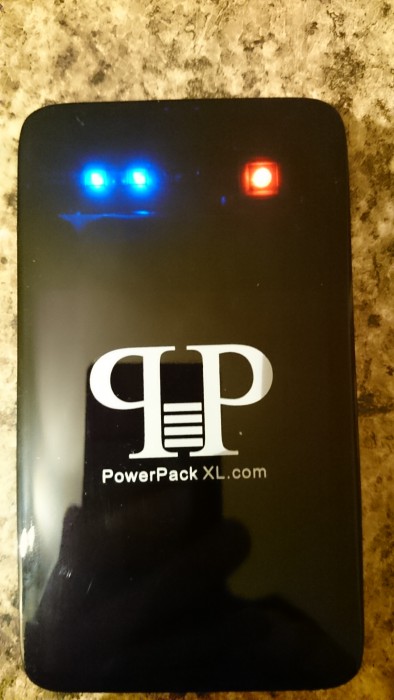 Using the device is easy, just plug in the cable, choose your required tip and then plug it into your device. I've used it with a Sony Xperia Z2 and an Apple iPad Air without any problems and it charges at a reasonable rate. My Z2 charged up 40% in about 40 minutes giving plenty of extra use, more than enough to last the rest of the day and still had over half the power left in the pack.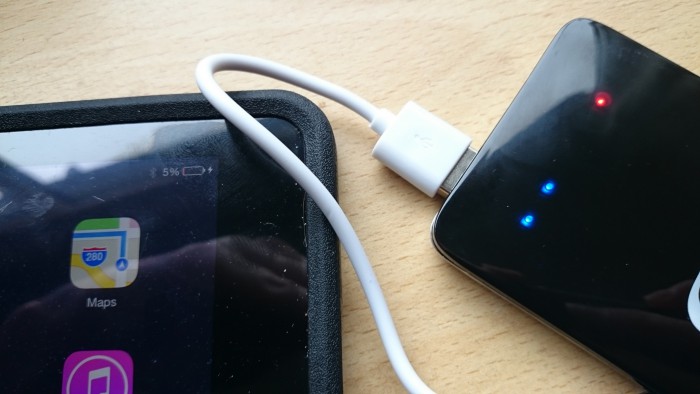 Overall the PowerpackXL medium is a very nice stylish battery pack, although it can pick up finger prints quite easily on the front and back. For this reason I've taken to keeping mine in a small soft pouch, or if you prefer you can get a branded pouch from the website. At £44.95 it would be expensive but it's currently on sale for £15.95 which seems a good price.
Many thanks to PowerpackXL for the review unit, if you're interested in one you can head to their website.
PowerpackXL medium review
Good value at the on sale price, and a very stylish piece of kit.