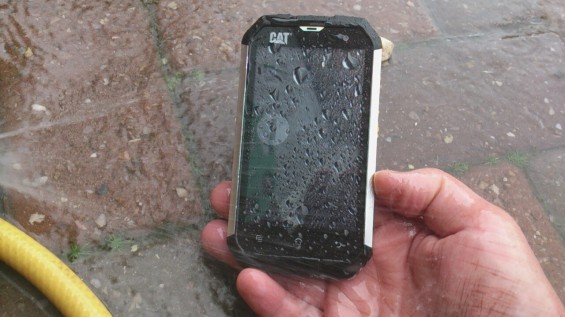 If you get a posh smartphone and then hide it away inside a massively rugged cover, Cat Phones are probably worth looking at. We've already thrown one in the bath and the people who make the phone even drove a honking great digger over lots of B15 handsets.
You can buy rugged Cat cases if you don't want to upgrade to another phone, but if you do and want to get all rugged, they're now available in Sainsburys and Carphone Warehouse.
The new faster B15Q is now abailable and you can dunk the thing under water for 30 minutes.
Full details below..