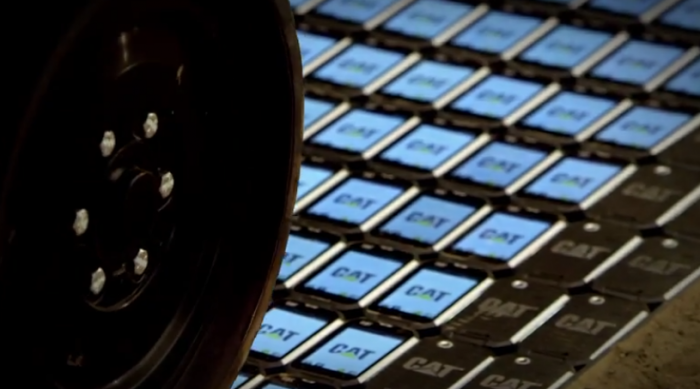 Cat (who, incidentally, have a rather massive presence about 2 miles from here), asked me to "properly test" their Cat B15 smartphone I decided to put it through what I thought was the ultimate test. I gave it to my son and, after explaining that it was a "special phone", I let him drop it in the bath and generally muck around with it. The results of that test can be seen here but…
.. the people at Cat went one stage further. They decided to get 600 of the B15 smartphones, line them up, then drive a blinkin' great digger thing all over them. I'm talking 4 tonnes of honking great machinery rolling over the screens. Agghh.. the humanity!
So, if you're after a tough smartphone that can survive getting dropped on the ground, dropped in water and generally abused, spend about £220 on one of these. They're available from Amazon and many other SIM-free retailers. It runs Android 4.1 and has a 4″ screen with wet finger tracking, plus it's dustproof, scratch resistant and can be dunked under a metre of water for up to 30 minutes. Here's that last claim being put to the test in a way by my son..