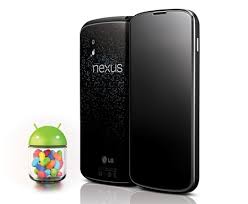 Having a Nexus is the pinnacle for the purist Android lover, right? Always up to date, always on the cutting edge, never left awaiting features your friends have; what a joy.
That's an opinion I'd have agreed with two years ago. Owning a Nexus S and a Galaxy Nexus was a fantastic experience. Gingerbread gave way to Ice Cream Sandwich, then Jelly Bean before anyone else, but by the time I'd got my Nexus 4 I was getting a bit bored of stock Android. I'd played around with CyanogenMod 9 on my Nexus S before selling it, and that had made me realise that vanilla was just that – plain. For the first time since I sold my HTC Desire I wanted some chocolate chips. Maybe even raspberry sauce!
I got myself a second hand Samsung Galaxy Note which had the much maligned TouchWiz UI on. I was expecting to have to do away with it on the first day, but, to my surprise, I liked the extra functionality. What was happening to me? My Nexus 4 got relegated to my second phone.
It felt wrong to be a tech blogger who liked TouchWiz. It wasn't until Mark Peters expressed the same taste on a Coolsmartphone podcast that I felt I could admit it to my fellow team members. Barracking and ribbing ensued!


My Note gave way to a Note II and I still liked TouchWiz/Nature UI, and eventually I jacked the Nexus 4 in, in favour of a Nokia 520. Imagine, an entry level Windows Phone rather than Google's idea of a perfect phone. What was the world coming to?
My current daily driver – an OPPO Find 5 – is running its own take on Android 4.1.2, which many people would see as outdated. Do I feel the need for a Nexus? Not in the slightest!
Every time there's an update to either Android or iOS there's a flurry of graphs, pie charts and angry comments about fragmentation. Whilst I agree, on the whole, with the gripes of HTC One X owners (and the like) who are awaiting even minor updates, I don't think it's necessarily a bad thing to be a few months behind the latest Android version.
The woes of many Nexus 4 owners suffering the catastrophic crashes 4.3 has brought only goes to illustrate my point.
There's an argument to say that early adopters should expect the odd bug, but this isn't a beta testing group, these are people who may well rely on their phones for work or emergencies.
Of course, Google shouldn't be releasing buggy versions anyway, and that's the crux of the issue, but surely it's better to have a stable build with a lower revision number until they get their act together?
It's not even as if 4.3 gives any significant advantages over 4.2.2. The HTC One X + or Huawei Ascend P6 offer more to the average user than a vanilla Nexus 4; and advanced users can get more features, better performance and longer battery life from custom ROMs on pretty much any hardware these days.

I truly believe that a stable release of an older version of Android is for the best, and if that means manufacturers take a few months to properly test their ROMs with their own skins and modifications, then so be it.
I'm not ruling out buying another Nexus, but I doubt I'll be sitting by the refresh button, credit card in hand when Nexus time comes around this year. The competition have caught up, and vanilla just just doesn't spark my excitement any more.