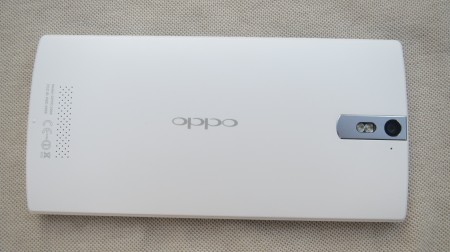 The OPPO find 5 is unknown to some, a curiosity to others and an item of desire to others (James). For me it's been all three and is now my daily driver. To be clear, this isn't a review unit that I've been sent, it's my phone bought with my money. I had to sell my Samsung Galaxy Note II in order to afford it, so was it worth the sacrifice?
Good
Display
Build quality
Manufacturer support
Slow motion video
Price
Bad
Camera flash
Minimalist camera software
No UK charger
No removable battery
No microSD card slot
LTE 4G not supported
Before I bought
I'm starting on a slight negative, I'm afraid. It's something that's inevitable for a tech manufacturer trying to explore new markets – no high street store presence. OPPO are pretty big in their native China, and they've had reasonable success recently in the US, but they've crept into Europe through a third party retailer on a website known as OPPO Style. I only found out about it via a forwarded email, and it launched on a UK bank holiday. Not exactly Apple style marketing!
Luckily I had some insight into the company and its products beforehand through coolsmartphone, but anyone walking into Carphone Warehouse wouldn't even have seen their one and only handset. That aside, the early adopter has to get used to buying things they haven't held before, but at 399 Euros I thought it worth the risk and so I took the plunge.
Tech Specs
Display: 5″ 16M-colour 1080p IPS LCD capacitive, 441ppi
Android 4.1.1 Jelly Bean with custom UI
Quad-core 1.5 GHz Qualcomm Snapdragon S4 Pro chipset
Krait CPU, 2 GB RAM, Adreno 320 GPU
13 MP autofocus camera with LED flash and geo-tagging, HDR
1080p video recording @ 30fps with HDR mode, continuous autofocus and stereo sound; 120fps Slow motion mode
1.9 MP front-facing camera, 720p video recording
DLNA
GPS with A-GPS, GLONASS
16/32GB of built-in storage
MHL-enabled microUSB port
Bluetooth v4.0
NFC; two NFC stickers in the box
Standard 3.5 mm audio jack; Dolby Mobile sound enhancement
2500mAh battery
First impressions
Anyone who saw my rather clumsy unboxing video would have noticed that even before opening the box OPPO make a good impression with the sheer quality of the packaging. The understated black box is sealed with a magnetic catch and opens up in a gate-fold style to present the Find 5 in a way that made opening it an event in itself.

Once powered up I immediately got prompted for an update to the firmware. Updates are the blight of many Android phones, and OPPO are making claims of regular updates based on customer feedback. Unfortunately it wasn't an OS update though, as it's still running Android 4.1.1. That said, despite that I haven't really missed any of the 4.2 features.
The only real pain in the posterior was that it comes with both mainland EU and US chargers, but nothing that'll fit a UK plug! Come on OPPO, surely that's not difficult?
Then it happened… that 5″, full HD screen! I forgot everything negative when I saw the first wallpaper load. I knew that it had got rave reviews in the States, but I'd also played with the Sony Xperia Z with its disappointing 1080p screen so I'd been apprehensive up until this point. So, good first impressions, but is it just an impressive screen?
Design
The OPPO is definitely a head-turner. It is available in white and midnight (black). Mine's white; I think I prefer it to the midnight as it has more character. Most people ask what the phone is, and a lot of them complement it on the styling. I have an Apple addict colleague who always slates my phones, often saying how ugly they are compared to his iPhone 5; he loved the look of the OPPO, his only gripe being its size.
As far as aesthetics go there's very little to speak of on the back, save the OPPO logo. It's a slightly concave plastic unibody design with no removable battery or microSD card slot which will disappoint many people, myself included. The 13MP main camera and dual LED flash are very near the top edge of the handset, set into its own silver plastic insert. Near the bottom is the rather loud speaker behind a rectangle of holes and a tiny nipple that keeps the back of the phone off the deck on a flat surface.
I've mentioned plastic there a couple of times. I'm not talking Samsung style paper-thin plastic, this is thick and robust. As high quality as plastic gets, although I can't pretend I wouldn't have preferred some aluminium on there somewhere.
The base of the handset houses the micro USB socket and microphone. The top has the headphone jack in.
The two side edges of the phone are mirrored compared to what most people will be used to, in that the power button is on the left and volume buttons on the right. Whilst there is nothing wrong with this layout I can't get used to it. The amount of times I've put the volume up when trying to lock the phone is quite ridiculous. Next to the power button is the micro SIM tray.
The front of the phone is dominated, of course, by the screen. There is a slither of body coloured plastic at the bottom, atop which sit the three capacitive buttons for menu, home and back. Above the screen is the 1.9MP front facing camera, all of which are covered in Gorilla Glass 2.
The whole package weighs in at 165g, but rather than feeling cumbersome it actually gives a sense of quality.
In Use
I'm concious that there's a danger I'm going to concentrate on the screen during this review, so let's dive straight in and get it out of the way. The (rather pleasant) problem is that it's hard to ignore. Every time I turn the phone on, even if it's just to check the time, I am struck by just how good it is.
I've made a short video of how good the viewing angles are, because they're so impressive.
Specifications often don't tell the whole story, and 1080p resolution, 441 pixels per inch and 16 million colours does set expectations high. The Samsung Galaxy S4 screen is just incredible, and so I recently did a side-by-side comparison of the two. It's a close run thing, but for ultimate clarity and reality of colours the OPPO won. In my opinion there is no better screen on a mobile phone available in the UK today.
As an aside, I also found the OPPO noticeably faster when navigating through homescreens and launching the gallery. Not bad considering the relative hardware specs.
Battery life is in the region of most modern smartphones. I have three email accounts and Twitter all updating as often as possible, I like to stream music from Spotify and I regularly write articles on the OPPO. With all this going on I tend to get just about a day (7am – 8pm) from the battery. It's not good, but it's par for the course in my experience.
Camera
The camera a bit mediocre, I'm afraid. 13MP with dual LED flash is the sort of thing you're looking for on a top end phone these days, and when taking shots in good daylight you'll be impressed at the results, but turn the lights down and it's a different story. The sensor struggles in low light conditions and the flash kicks in all too soon. HDR can help in certain situations, but on the whole colours are lacking and photos disappointing.
The dual LED flash sounds impressive, but try taking a photo within 3ft in the dark and all you'll get is a washout of bright light.
Here are some examples.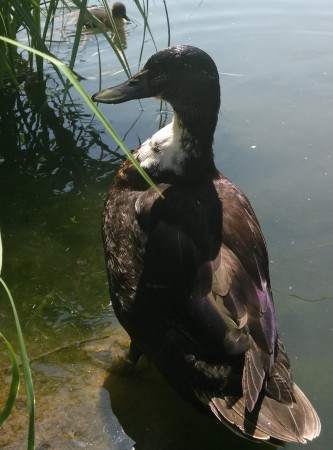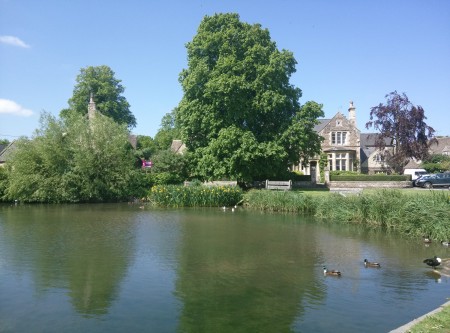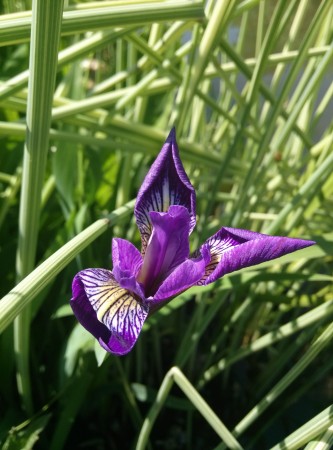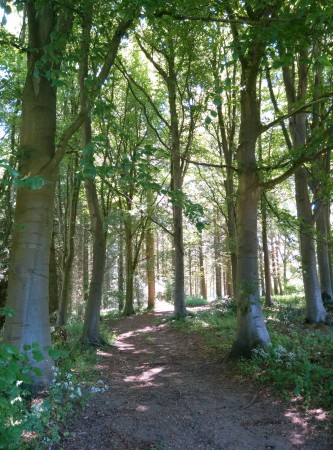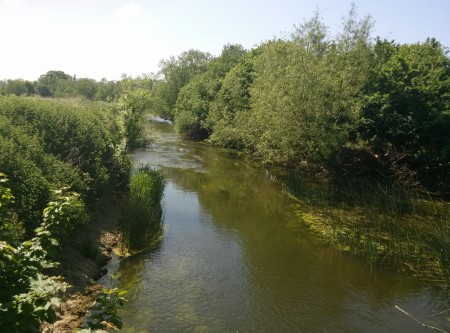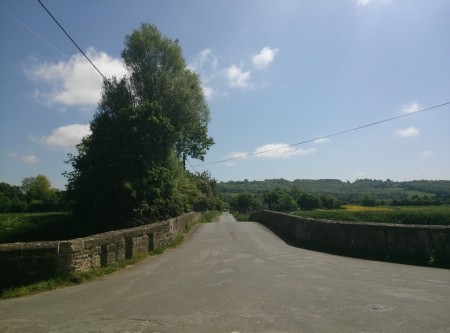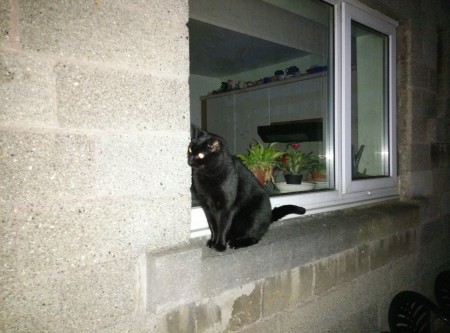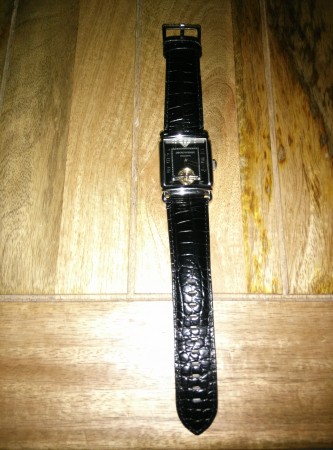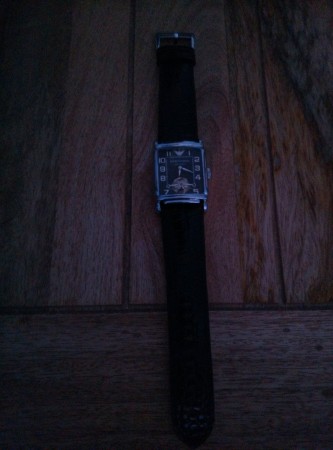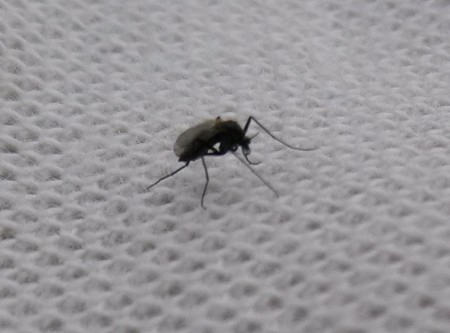 Video, on the other hand, is pretty impressive. It will shoot in 1080p and 720p in HDR or with illumination from the flash, as well as a fun 480p high speed and 120 frames per second slow motion video. Below are a couple of slow motion samples I shot (I couldn't get hold of a formula one car crashing, so I chose wildlife instead!)
Apart from these video extras there's not much to the camera software. The likes of HTC and Samsung pack their camera software with all sorts of features, filters and gizmos, but OPPO have kept it simple. Probably a little too simple. I can see a lot of OPPO owners downloading a raft of third-party bolt-ons to get the best out of it.
Software
Out of the box the Find 5 runs Android Jelly Bean 4.1.1, which is slightly disappointing, but I really didn't find myself missing any of the features of 4.2 I'd had on my Nexus.
OPPO have skinned Android and designed their own widgets. I wish they hadn't bothered. I personally find the launcher ugly and the widgets border on being bizarre with their distorted bubble appearance. However, other people have said that they like its appearance, and fans of the MIUI launcher will actually find it quite familiar.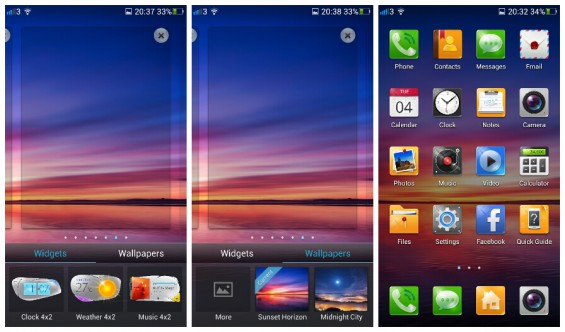 I ended up installing Nova Launcher on mine, which it runs without lag.
Under the bonnet the tweaks are fairly minor, giving the menus a light background with pastel accents. I really like the way the settings page has been paginated, making it much more user friendly than stock Android.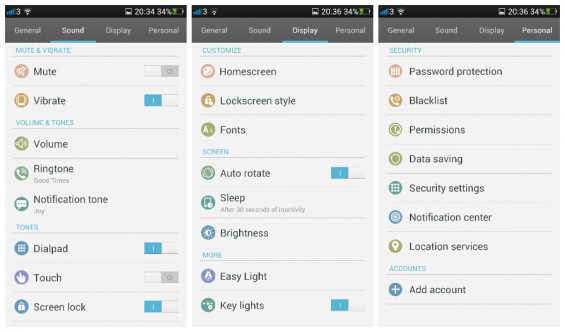 There are also some handy usage monitoring tools, and also a memory monitor in the recent programs tray.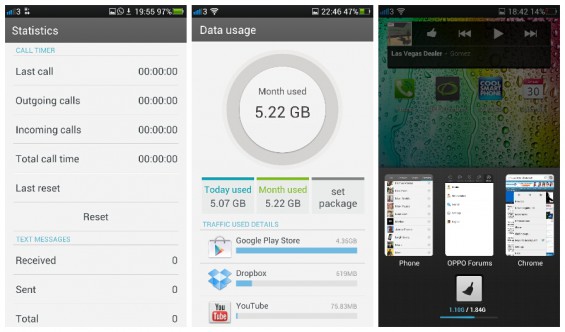 There is very little in the way of bundled software, but a link to the OPPO forums is a great insight into the dedicated community that surrounds this handset. I am very impressed by the developer community having already created CyanogenMod and AOKP ROMs, and even more impressed that OPPO actually encourage people to try them out. Recently the @oppo Twitter account ran a poll on what was the best third-party ROM for the Find 5 and retweeted a guide to rooting it!
There's also officially confirmed talk of a Find 5 Google Edition running stock Android, along the same lines as Samsung an HTC have done.
Other
The OPPO has NFC built in and comes with two NFC tags. These work well and are a nice touch.
Dolby mobile sound is on board, which isn't really noticeable through the rear speaker, but when used with earphones this is a decent sounding phone (although an upgrade to the set provided makes things even better).
Conclusion
The OPPO Find 5 has got a screen to die for and build quality to shame the likes of Samsung, and because of this other comparisons kick in with big name flagship phones. What has to be remembered, however, is the price. At 399 Euros (about £342) one should be comparing this handset to the likes of the iPhone 4, Samsung Galaxy SIII, HTC One SV or the Nexus 4. Out of that line-up the only serious contenders are the SIII and the Nexus 4, both of which are great phones, but neither of which would I swap my OPPO for.
The camera's not great in low light and the launcher is a matter of taste, but all-in-all I'd say the price, screen and build quality make this an exceptional phone.
If you're looking at buying a Samsung Galaxy S4, an HTC One or a Sony Xperia Z then I urge you to seriously think about giving the OPPO Find 5 a chance and maybe even putting the £150-£200 saving towards a holiday or something!
You can find out more and purchase an OPPO Find 5 through the OPPO Style web store.
 
OPPO Find 5
Design - 9.6
Hardware - 9.9
Software - 7.6
Camera - 5.9
8.3
A fantastic screen and great build quality, for the price you'll find this hard to beat.