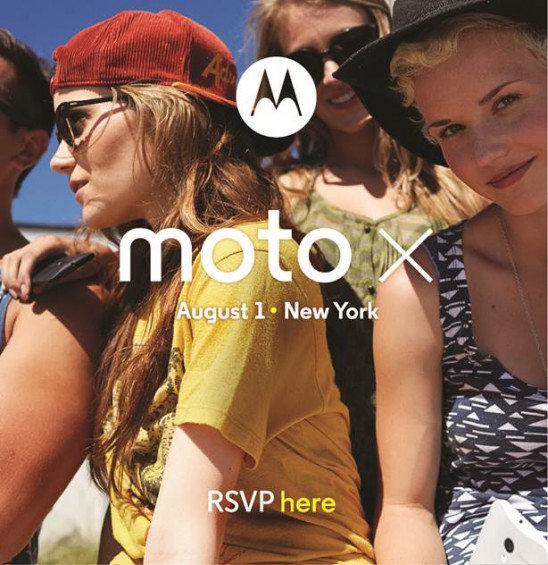 Evening my lovely people. Friday here in merry 'ole England feels like Cancun. The heat is rising but luckily we've all got bottles of water to keep us cool.
In no way is it beer.
Back in Barcelona we chatted with Motorola and spoke to Senior Marketing Director, Marcus Frost. He told us all about the end of MOTOBLUR but couldn't tell us a great deal about anything new. There was certainly no Motorola handsets getting announced at Mobile World Congress, but recently things have cranked up a notch.
Today we're seeing invitations getting sent out for the MotoX. New York City is the location and August 1st is the day. The Moto X is expected to be the hot new flagship for the company and one which you can aparently design yourself. We've also seen the expected shape of the device in earlier leaks.
More as we have it.