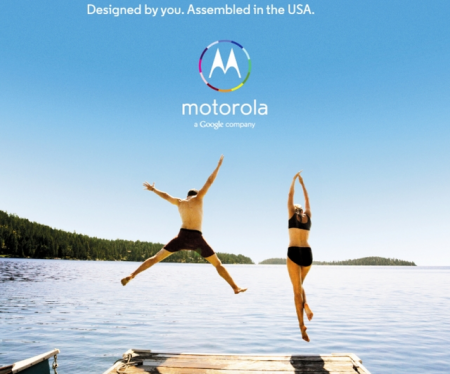 The eagerly anticipated Motorola Moto X smartphone is going to something designed by you! Wow, sounds cool huh? Tell me more…
Well, all we can tell you is that there's an advert that's been leaked that says just that. See below if you don't believe me (click for larger).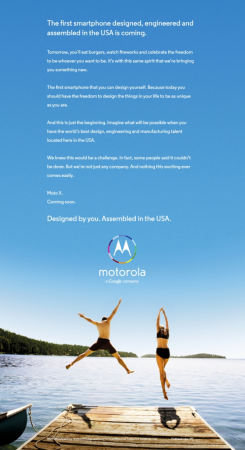 Personally I quite like the first sentence – anything with the mention of burgers grabs my attention – but what they mean by designing the Moto X yourself is anyone's guess. Exchangeable coloured shells? Done by Nokia. Customisable backplates? Done by Alcatel. Send them plans that they create using a 3D printer? Now that'd be cool! Who knows?
What do you think it means? Let us know in the comments section below.
Source – AdAge