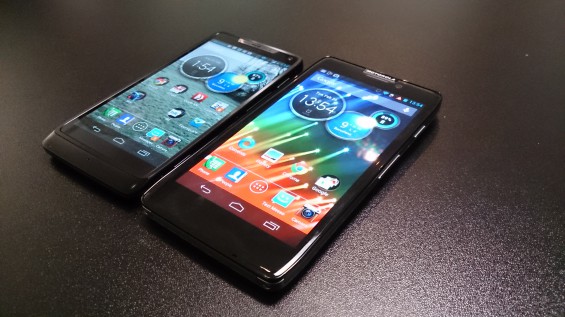 During Mobile World Congress I spoke to Marcus Frost. He's the Senior Marketing Director at Motorola and, although Moto weren't launching anything new at the event, I wanted to discuss how Google were changing the company. In November 2011 Google purchased the company, mainly for the patent portfolio that came with it, but I've personally seen Motorola kit get much better recently.
First of all, Marcus showed me their latest handsets. Both are powered by Android and both have been reviewed by us here (RAZRi review and RAZR HD review and RAZR HD video review). I was pretty impressed, especially with the RAZR i and even more so by the lack of MOTOBLUR – the interface we all loved to hate..
MOTOBLUR has taken a back seat
..confirmed Marcus. It seemed that, although it was the "right interface at the time", the feedback they've received has led them away from the MOTOBLUR interface. They've done lots of market research into this, listening directly to customers, and so MOTOBLUR is now a distant memory.
Although there was no big launch in Barcelona, Motorola have tried to ensure that their handsets are different to those already on the market. In the example of the RAZR i, they were keen to make it a slightly smaller size. A lot of smartphones on the market have large screens – 4.7″ or 5″, some times more. Here on the RAZR i it's a 4.3″ screen which Moto feels appeals to people wanting a more petite handset. The smaller device "appeals to women" too, but they've ensured that the screen size remains as large as possible by going to the edges of the chassis.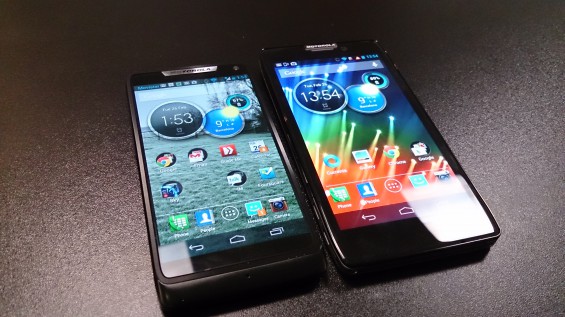 Currently the RAZR HD is their flagship handset phone with its' kevlar rear, aluminium case, splashguard and intelligent "smart actions" that can trigger specific actions (like turning off the ringer, dimming the screen etc) based on your location or times of the day. The new "Google Now" system "builds on this functionality" according to Moto.
But what of Google? Do Motorola get any preferential treatment from the Android teams? Do they, like Nokia and Microsoft, have a "special relationship"? Marcus was firm on this point…
We get absolutely zero preferential treatment. Everyone is treated the same whether it be us, HTC, Samsung, whoever.
What they do get though is "amazing focus" and a marketing help. Motorola are ensuring that their handsets get the very latest Android versions and updates.
I was impressed with what Marcus had to say and the fact that they've listened to their customers. Let's hope, going forward, that Motorola come back out of the shadows.