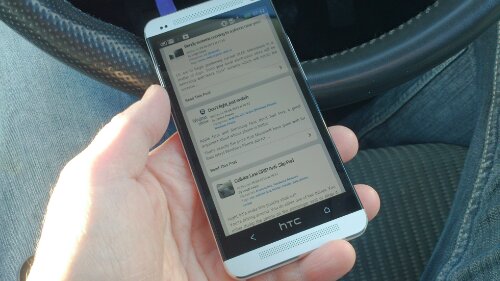 In recent months there's been a keen media interest in two mobile launches,the Samsung Galaxy S4 and the HTC One. Handsets like the Xperia Z, the Ascend P2 or the Nexus 4 are also in the running but all eyes seem to be focused on the HTC One and the Samsung Galaxy S4.
Over the last few years I've jumped between various handsets, but lately I've stuck to the global brand that is Samsung. The S2 was my first dip in the water and it's still a fantastic handset. Likewise, the S3 is a beautiful thing but, like I said at the time, if you had an S2 then I couldn't see a huge reason to upgrade straight away to the S3. I said the same for S4 when that first appeared. My wife saw the launch too, and she couldn't see why she should upgrade her Galaxy S3.
To be honest, I have to agree. The S4 is an utterly fantastic handset but those fancy features like Smart Scroll, Smart Pause and those touchless Air Gestures aren't actually going to get used a lot. Have you used that "SmartStay" technology on the S3? Was it turned on as default? No and no. Have you used S Beam to transfer files between S3 handsets? Probably not.
It's not that the features aren't good, because they are, but are they really useful? Are they something you want to use, want to fiddle with?
I've not had a HTC phone in my pocket for a while. Instead I've had a Samsung phone and meanwhile HTC have been getting a real kicking from the mega-cash-monster that is the Samsung marketing machine. The Samsung brand is strong, their phones are great and they're selling a ber-jillion every 12 minutes.
While I was out in Barcelona I got a fantastic demo and in-depth look at the HTC One but now (thanks to the guys at UR Mobile) I've got one on loan for a week or two.
And you know what?
It's utterly stunning.
It's cool, it's robust, it's powerful and it looks beautiful. That, though, is only the start of it, because I simply can't stop playing with the thing.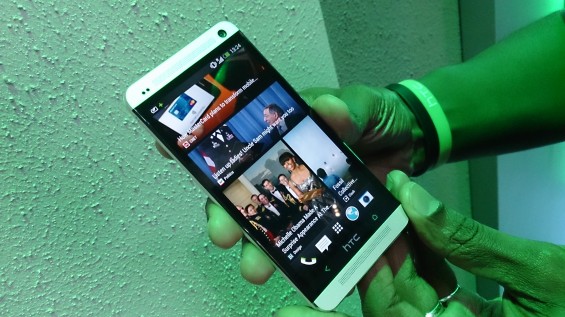 The HTC Zoe system, which snaps a few seconds of video, and the gallery itself is wonderful. Even without trying I've loved watching the video montages that it's produced. I'm always on the go, so to have a clever musical video produced by my phone is nothing short of fantastic for me. I don't have time to put my pictures and videos together on a DVD. I love this. I will use this.
The BlinkFeed system turns data into an alluring and instant magazine. The IR remote, coupled with the Sense TV system, lets me flick through the channels without having to ferret the random remote controls from the back of the sofa.
I tell you what I like most. The BoomSound system. My God. Someone, somewhere has been listening. Someone in a meeting room at HTC HQ actually stood up and said..
"Hey guys, the sound quality from the speaker on all smartphones is tinny, hard and annoying. It's like nails in a pan…"
I want to find that person. I want to buy them a donut. This is what people want. The portable radio is dead. Your phone is your mobile music machine now, and people want to hear the music.
For once I can actually stand in the shower at 6AM and hear my tunes. Yes, yes, I woke up my wife. Yes I got nagged at but I could actually HEAR the thing and it actually sounded GOOD. At last, a phone speaker that DOES NOT sound like a snake tutting. This is actually useful. This is change. This is good.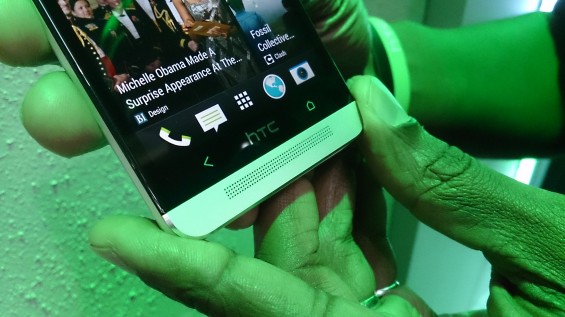 For me HTC are back, and in a big way. I've not even mentioned the speed of the thing or that screen. Heck, I've not even touched on the camera either or any of the other little tweaks that have impressed me over the last week or two. Believe me, the HTC One is going to be my next phone. My personal, "carry it around all the time"-phone.
The HTC One is stunning. Just stunning. It's the best device they've ever created and I'm seriously impressed by it.