Sony have been producing some fantastic phones since they took over the Sony Ericsson brand and now just produce Sony smartphones.  There have been a few so far in the S, P, U and T which was last years flagship camera phone.
Now Sony go a step further and have released a new flagship called the Sony Xperia Z and it is a beauty in design and specifications offered from 13 megapixel camera, 1080p screen to the fact it is water resistant up to 1m for around 20 minutes.
Whilst you won't be using this all the time it is nice to know you can use the phone in the rain…. and face it if you live in the UK you know we get a lot of rain.  You also then have other options like having the phone in the bathroom with you listening to music when having a soak and not worry about liquid damage via steam.
Three were kind enough to loan us an Xperia Z to take to MWC this year for which we thank them very much.  The Xperia Z can be purchased on PAYG and PAYM with 'The One Plan' being the best deal possible and adds tethering support for £36 a month (with one off cost of £69) you get 2000 Minutes, Unlimited Texts and AYCE data plus 4G when the network rolls out later this year.
PAYG will cost you £449.99 and both go on sale on the 28th February so by the time you read this you can get your own Z in either white or black.
[yframe url='http://www.youtube.com/watch?v=rl9ZLUgh-yQ']
Now onto the specs….
Android 4.1.2 JellyBean
5.0 inch display with 1080p resolution
13 Megapixel Camera
DC-HSDPA 42Mb/s
LTE 100Mb/s
1.5Ghz Quad-Core Processor
Bluetooth, WiFi & GPS
16GB Storage with MicroSD slot for more
2330mAh Battery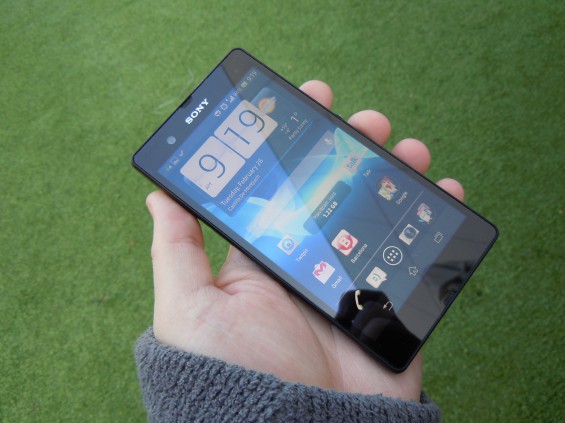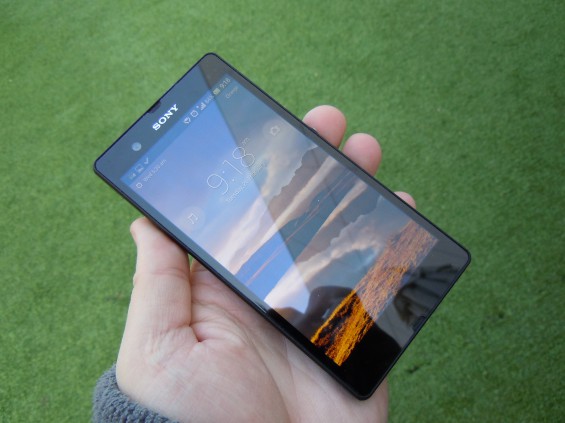 First up, the Z is all glass on the front and the back.  This new 'dragon glass' is 6 times tougher than the existing glass we see on smartphones on sale and this helps give you confidence the phone can take a bit of a beating.  After all who wants an all glass phone you are afraid to use in case you break it?.
You might have seen stories of the Nexus 4 cracking on the back even with lots of care but without a case it seems to crack very easily. This is something you will not have to worry about on the Z.
Sony have put together a press video which shows off some of the best features on the handset
[yframe url='http://www.youtube.com/watch?v=gWysHOjl95E']
Storage comes as 16GB of built in space but also has an expandable Micro SD card slot supporting up to 64GB cards if you would like any additional space.
The Xperia Z launches with Android 4.1.2 Jelly Bean out of the box but there is an upgrade due to update it to the later 4.2 version shortly.  Hopefully this is not far away as Sony have not had the best track record with getting software upgrades out quickly.
When it comes to speed the Z has 2GB of RAM and is powered by a 1.5GHz Quad-Core processor which gives it plenty of oomph to get you through those large apps that are now available or the graphic heavy games you can download.
Connectivity options include support for LTE, DC-HSDPA so you get really impressive speeds already but when 4G is available in your area you will get even faster speeds and not need a new handset.
Considering LTE/4G is rolling out this year in the UK, LTE is a must for most smartphone users as to  not have it means another costly new phone within a year of their original purchase.  Thankfully the Xperia Z does have LTE so you are all set for this  new technology.
You also get WiFi, GPS, Bluetooth included as well as NFC which although has not taken off yet, has the possibility of being huge in the future.
In fact this years MWC event is all set up for NFC entrance so once I had the official app on my phone and logged into my account, I was able to tap to enter the conference every morning with no need for any identification or passport, this was great as I did not have the worry of carrying around a passport all the time.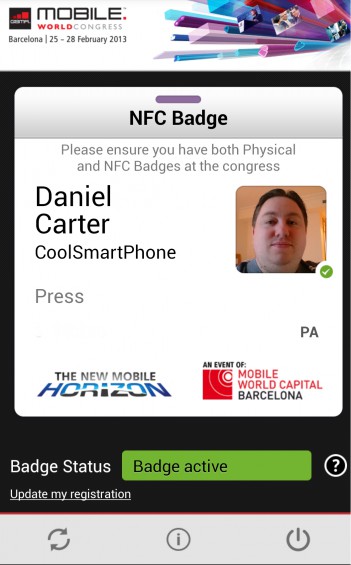 Sony really want to highlight the durability of this phone not only with the glass used but also the fact you can use the phone in the rain, in the bath, anywhere there is a small amount of water and still not worry about it getting damaged as you will see in the video below giving this a demo
[yframe url='http://www.youtube.com/watch?v=DlzjkUKzLfo']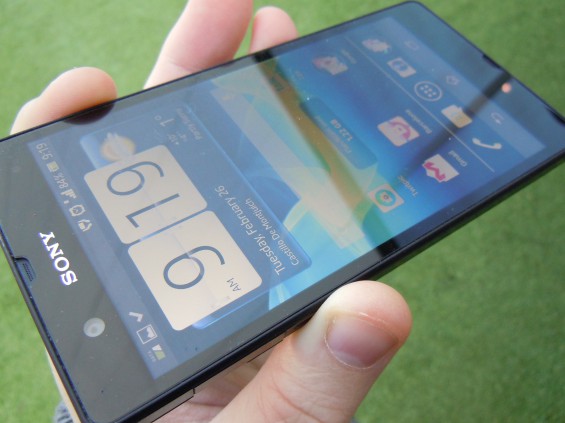 On the front of the Z at the top is the light sensor and LED notification light which comes in handy especially when the phone is sitting on a desk and the screen off, this means you can still see if you have any notifications without having to turn the screen on and off all the time.
The earpiece sits in the middle and call quality is rather good, especially as the Xperia Z supports HD Voice so if your calling someone else on a network that supports this and has a compatible phone you get really clear audio quality.
Next to the earpiece is the front-facing 2.2 megapixel camera which also now captures video in 1080p which is great if you like to video call or if you are a video blogger (vlogger) because now you can record in full HD and not have to worry if you are in the video or cut off part of your head, as you can see the screen you can make sure the video is perfectly positioned.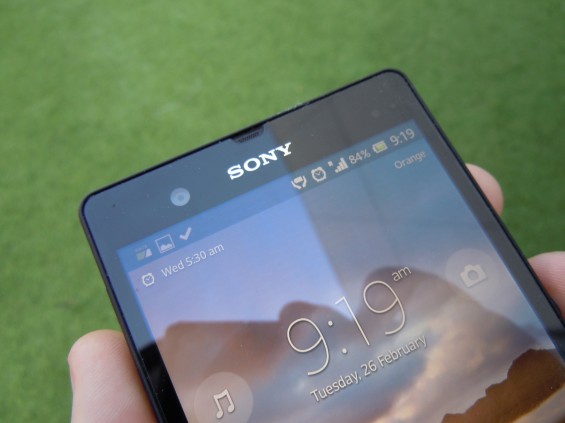 The screen on the Xperia Z is 5 inches in size and uses the new Mobile Bravia Engine 2 and this helps improve the screen quality with darker blacks and richer colours.  Add to that the 1920 x 1080 resolution with a PPI of 441 you are getting one of the highest specification displays on a mobile phone today having only just being beaten by the new HTC One which has a higher PPI.
When looking straight on at the phone the display really is gorgeous with really detailed images being shown, some of the built in examples just look stunning on such a large display.  However if you are looking at any other angle than straight on it starts to look washed out a little which spoils the experience somewhat.
Something worth shouting out about though is the fact the Xperia Z uses a new type of toughened glass which helps prevent scratching and shattering.  Any other phone you would want a case on it to make sure you do not mark it, on the Z I had no worries at all about this and this meant I was able to enjoy the look and feel of the phone how it was originally intended without the need for a case covering it up.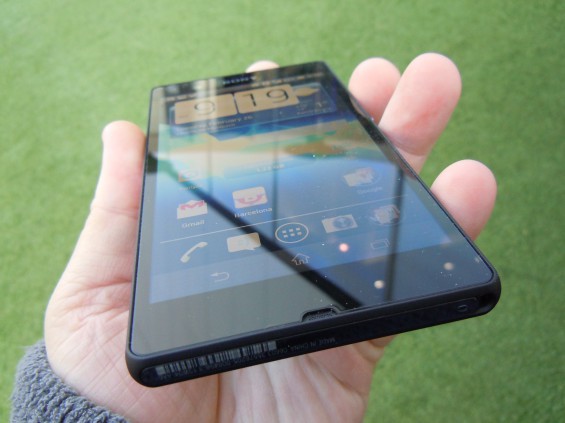 Notice there are no physical buttons on the Z?, that is because they are all on screen touch screen ones, not even touch ones on the bezel like you see on some other phones.  This is great because the buttons can change when needed such as when you are in landscape mode they rotate around, and are able to so because they are not fixed buttons.
The rear-mounted camera is a massive 13 megapixels and uses the new Exmor RS lens which helps in low lighting conditions.  There is also a single LED flash to help when lighting is not the best but most of the work is down to the RS lens used.  On the back you also have a mic hole at the top for video recording and the XPERIA logo printed in the middle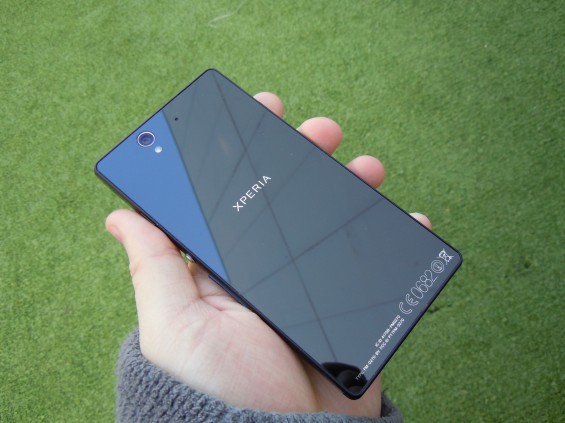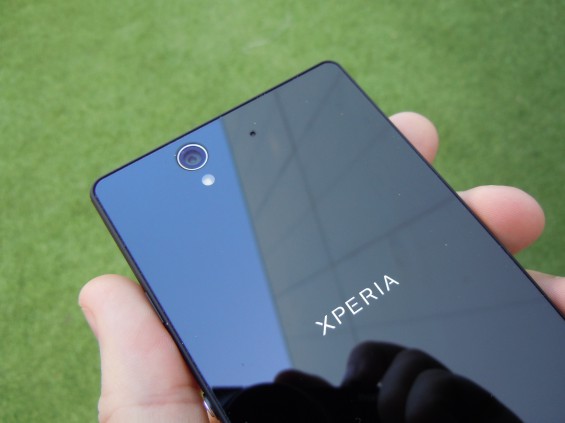 Great quality imaging is something Sony are known for especially with their range of portable digital cameras under the Cybershot brand.  They have tied to bring their best technology to their smartphones including some clever software such as Superior Auto which is a mode once enabled detects the conditions around you and what you are trying to take a picture of and adjust the mode for you.
So if you get close to something it will use Marco, if you are at night time it will change to night mode all on its own and you can see the little icons changing when it is trying to detect the best mode for you.
This helps get that all important perfect photo….. most of the time.
Xenon flash is a thing of the past on smartphones it seems which is a shame because I am a big fan of them and was used in some of the most iconic camera phones of the past including the PureView 808, Nokia N8 and even the Sony Ercisson Satio which was a 12 megapixel shooter with Xenon flash running Symbian many years ago.
The new Exmor RS lens does a pretty good job at low light photos, better than we saw on the older Exmor R lens on the Xperia T, however it still is not on par with a proper Xenon flash.
The biggest problem though with Xenon is the fact it is larger in size so would need a thicker phone to put it in, and Sony have aimed this at the thin end of the market being just 7.9mm.  To counter this they have included a single LED flash and when paired with the new RS lens you can get some decent photos.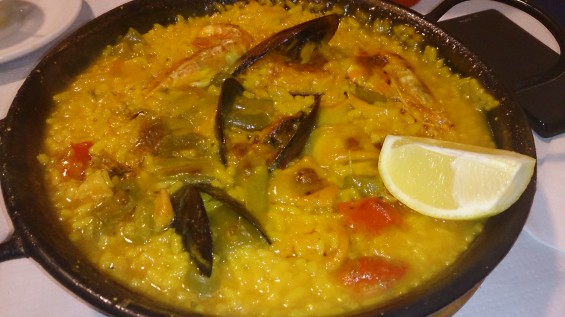 (Close up captures a lot of detail and matches colours really well)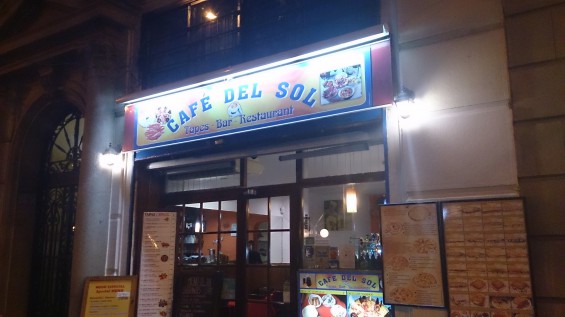 (Taken in the evening so low lighting conditions)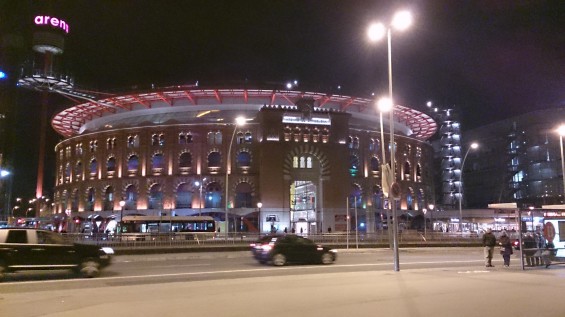 (Taken in the evening so low lighting conditions)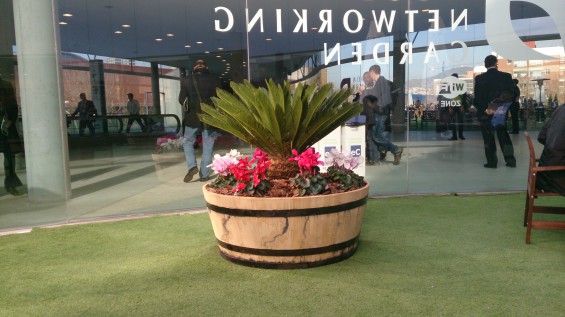 (Daytime in the sun)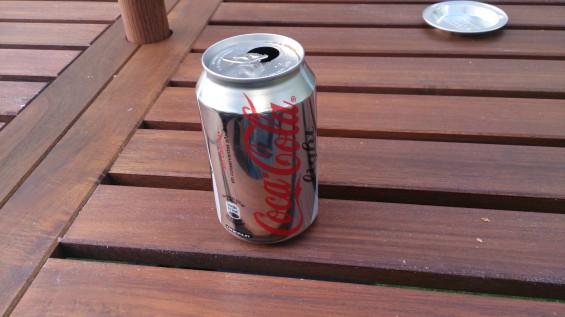 (Another daytime photo in the same location as the one above)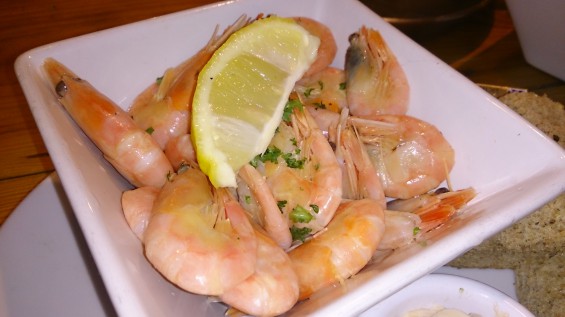 (Indoors with low lighting on Macro mode for close up)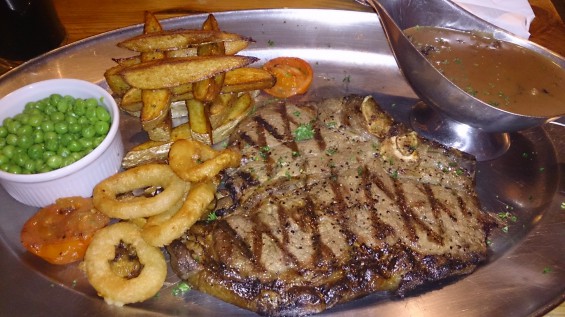 (Indoors with low lighting on Macro mode for close up….and yes it was VERY nice)
[yframe url='http://www.youtube.com/watch?v=7YzuzOZezp8′]
[yframe url='http://www.youtube.com/watch?v=svw5MGs0YuU']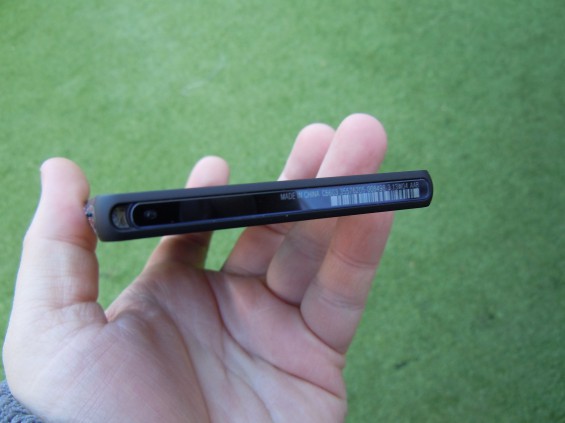 The bottom of the phone is quite plain really with just a bar code and some phone information including IMEI number.
Normally on a phone you remove the battery to have the IMEI number in case you ever need to find it, however due to thr Z having a fixed battery this was not possible so it was put down at the bottom.
There is also a hole for a lanyard loop or wrist strap to be threaded through, great if you want to use the camera but worried about dropping it.
This will be very handy in a month or so when visiting Alton Towers and being able to record the video on a ride and not have to worry about dropping the phone.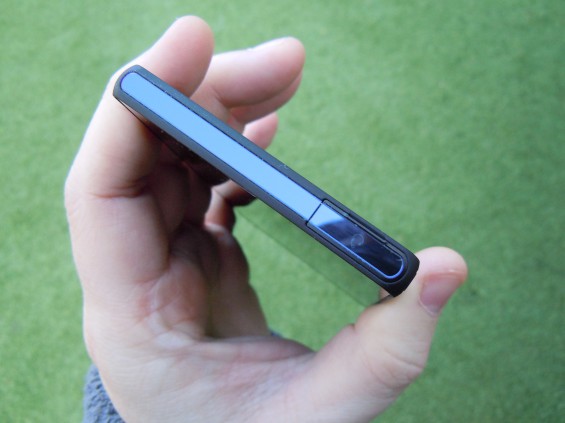 At the top you have the 3.5mm headset post which is covered over using one of the doors that makes the Z water resistant. This is key to remember that all of these doors need to be closed tightly to stop the water going in, it's not like you can plug a headset in and then get the phone wet.
Audio quality using the supplied headset was fantastic with lots of options there to be able to change the settings of the audio and paired with Google Music for free music streaming this was great.  I had a 10 minute walk from the metro station to hotel every evening when in Barcelona and was able to stream my music on the move with amazing quality.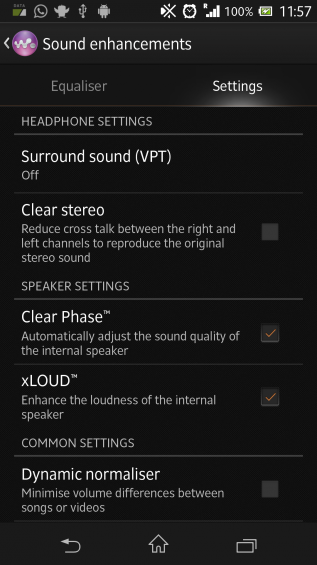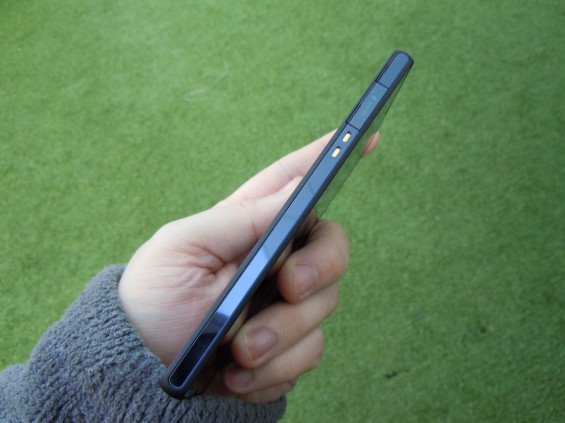 The left side has the slot for the MicroSD memory card and two connector ports which allow the Xperia Z to be used with the desk stand which can be purchased separately and used in landscape mode, something especially handy if you use your phone as an alarm clock or want to have it on your desk showing off your updates.
On the right hand side you have the Micro Sim card slot hidden behind a door, the large silver on/off button which sticks out to allow easy access to quickly take the phone out of standby mode or put back into again, this is something many people dislike about the design but I did not find it a problem at all and it was much better than having to stretch to the top, especially with the 5 inch screen making the Z rather tall.
Below the power button is the volume up and down buttons used for in call volume or to control the system volume when not in a call.
Something missing on the Z considering it is a multimedia flagship is a dedicated camera key, which is a real shame as you then have to rely on touch screen only camera use.
One of the most frustrating things with the Xperia Z was the positioning of the speaker which was right at the bottom on the right hand side, which means if you are right handed you are placing your hand over the speaker which reduces the volume to about 20% what it should be able to be like without your hand in the way.
Final Thoughts
When the Xperia Z was announced it was a phone I was really excited to get my hands on, so when I was able to get one from Three in time to take to this years Mobile World Congress in Barcelona I jumped at the chance, especially to show off that 13 megapixel camera in different conditions.
My final thoughts however after spending time with the Z are somewhat mixed.  The specifications are very good but all have a bad point or two which almost spoils the overall experience.
First of all is the screen.  1080p is really nice as long as you look at the screen face on, if you look at any angle it starts looking quite washed out, this is something many people who got their hands on the phone over the course of this review pointed out within seconds.
Second is the camera.  It is able to get some great shots, but low lighting photography let it down as you can see in the example photos earlier in the review, there is quite a lot of noise and this was switched on to the best mode by letting the Z detect the conditions and set the best mode, a feature in their new JellyBean update.
The battery was good though especially with the addition of Stamina mode which turns off mobile data when the screen is off for a few minutes.  This really does help improve standby time and can get you through a day.  That is unless you are using the phone all the time in which you will have to charge when possible but the same can be said for any smartphones these days.
So although I was not 100% blown away by the Xperia Z, the sleek design, choice of black/white, 1080p screen and expandable memory were enough to keep me going and with the toughened glass on the front and back plus being water resistant up to 1 meter for 30 minutes you can use the Z and not have to worry about a case or using it in the rain.
The Xperia Z is a great overall package, there are some other phones out there which can compete well with this including the Nokia Lumia 920 for it's camera and the brand new HTC One which is due out in March that also has a 1080p screen.
Best bet is to go and see for yourself and get some hands on time with the phone to see what you think for yourself.  The Z is a great flagship from Sony and if they can get the few little issues sorted out in their next phone it will be VERY hard to beat.
Thanks again to Three for loaning us the Xperia Z to review during MWC.