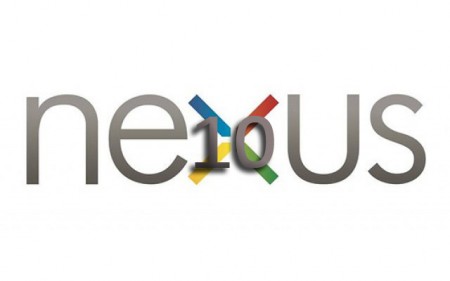 The Google Nexus 10 is the most eagerly awaited tablet since… the iPad Mini. OK, this is a pretty big deal in the Android world anyway. It's widely expected that the latest Nexus tablet will be released at the Google event on Monday 29th October in New York City, but there has been a MASSIVE leak that includes full specs and loads of photos.
Firstly, let's not waffle, instead here's what the techies among us want to know:
10.1 inch Super AMOLED display running at 2560 x 1600 (iPad's Retina display – 2048×1536)
298.9 ppi (iPad's Retina display at 263.92 ppi)
1.7GHZ Exynos 5250 dual-core processor
Mali-T604 GPU
2GB RAM
16GB internal storage
No microSD card slot
5 megapixel rear-facing camera with LED flash
Front-facing camera
WiFi, NFC, Bluetooth 4.0
Stereo speakers mounted on the front
Android 4.2 Jelly Bean (yup, Jelly Bean)
Now for the photos
Now to pick it apart! Firstly, if this is all correct, then we've got ourselves a real beast of a tablet.
One of the stand out features is the display, with a resolution and pixel density better than the latest iPad screen. The other is the processor, which is the same as in the latest Chromebook. Don't be fooled by its seeming lack of cores, the Exynos is a different kettle of fish in terms of architecture, and gives the usual quad core suspects a run for their money in terms of benchmarking.
RAM is also plentiful. 2GB is starting to become a feature in high-end devices, but it's a relief to see a decent lump in the Nexus 10.
Another interesting point is that the Easter egg screenshot shows that Key Lime Pie has been reserved for the time being and Android 4.2 will be called Jelly Bean, just like 4.1 currently is.
In terms of software, I'm glad to see that the multiple account feature has finally been included (it was in the 4.1 code, but was never turned on), making this a truly family friendly device. The gallery and camera functions seem nice, but I think this will be more of use when 4.2 hits phones (Nexus 4), as taking photos with a 10.1 inch tablet is not a great experience. At least the Nexus 10 has flash though.
My other thoughts are a little less positive, I'm afraid:
The design – is that a Samsung Galaxy Tab 2 10.1 that you've tweaked, Samsung? (I know, but you get the picture!)
The screen layout – it's is the same as the Nexus 7, in that it acts like a big phone! What has happened to the tablet optimised layout that we saw in Honeycombe and Ice Cream Sandwich? Is this the way that Google wants all tablets to look, because personally I don't like it. Maybe there will be an option in settings where one can choose tablet or massive phone mode. I, for one, hope so.
MicroSD slot – or lack of it. It's come to be expected now that the Nexus devices won't have one, but it's not popular. It does mean that my ageing Sony Tablet S with an SD card in will have 24GB more storage than this monster, and whilst it would be an upgrade in every other way, it could have been so much more of a multimedia device with the addition of expandable memory. I'm assuming that there will be larger memory options available (like the Nexus 7), I only hope that they won't be at heavy premiums (like the Apple devices).
The processor – well, more specifically the reputation Samsung has got for not providing very good developer support for the Exynos processor. Hopefully though, due to the nature of Nexus devices, this will be the device that changes all that.
Maybe the full details will overawe me and I will forget all about my reservations. Fingers crossed. Still, as with every leak, please take this with a pinch of salt. But only a small pinch this time!
The biggest factor about the Nexus 10 will be its price, which has not been revealed. Will Google aim to do the same trick as it did with the Nexus 7 by pitching it well below the competition and running at a loss? If so, what price would that be? We can speculate all we like, but the facts will appear on Monday.
If you're not invited to the Google event, then we would like to extend our hospitality and invite you to our live blog, which you will be able to find right here bringing you all the news as it happens.
Source: BriefMobile