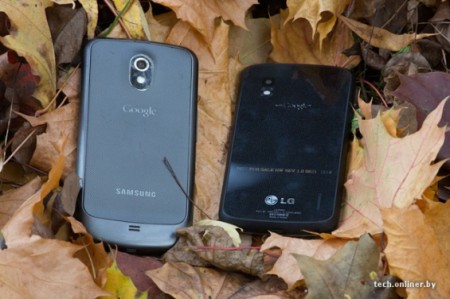 We were amazed surprised happy to finally see the Nexus version of the LG Optimus G formally pre-announced by Amit Gujral, Head of Mobile Product Planning. In a reported announcement to IBNLive, Amit finally teased us with the technical specs of a 1.5 Ghz quad core processor (which is likely to be of the Snapdragon S4 pro variety), a 4.7 inch screen (again similar to the Optimus G AT&T version), and running Android 4.2 – the last spec being the first differentiator and confirmation that Google won't be announcing Key Lime Pie any time soon. We didn't think KLP would have come this year in any case.
Since no pure reference Android handset has yet come with a MicroSD slot, we don't yet know how much internal storage will be available. This reporter doesn't expect anything less than 16Gb, considering the Nexus 7 has been criticised for its meagre amount of storage and the flagship HTC One X+ ships with 64Gb as standard.
Whilst attending the Optimus Vu launch event, Amit is said to have advised "Google will unveil the LG Nexus on October 29 and the phone will be available in the Indian markets by the end of November." Whether that 5inch IPS handset is coming to our shores, we can't confirm, but it does spark the beginning of a new trend. In 2013, 5 inches seems destined to be the new 4.
Roll on the 29th when what little not known to us will be revealed.