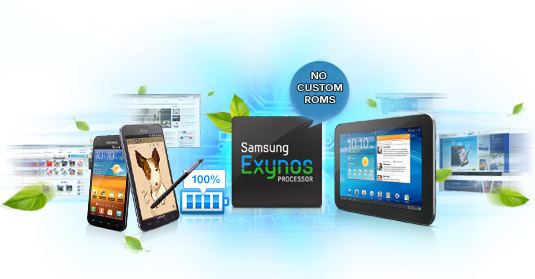 When CyanogenMod developer Codeworkx was quizzed as to why certain versions of the Samsung Galaxy SII were getting CyanogenMod 10 sooner than others he explained that it was down to the fact that some use Samsung's own Exynos SoC (system on a chip) and others use Qualcom or the Texas Instruments OMAP.
It seems that it's far more difficult to code custom ROMs for the Exynos based phones because Samsung doesn't provide proper sources or documentation, and if they do it's outdated and incompatible.
He gave the example that the I9100g Galaxy SII has an OMAP SoC and a very stable CM10 Jelly Bean ROM, whereas the I9100 Galaxy SII has an Exynos SoC, but its version of CM10 is buggy and unstable. He even goes so far to say that it has, "bugs which will never be solved".
Does this mean that Exynos based phones should be avoided at all costs?
No. By all accounts the Exynos is a very capable chip, and in most cases it won't matter to the average user what's under the hood, but if you're the sort of person who likes to flash custom ROMs, then you may want to do some research as to what SoC is being used next time you upgrade.
The slightly worrying thing about this revelation is that Samsung have been saying for a while now that they want to use the Exynos in more of their devices, so we'll just have to hope that they buck their ideas up and support the development community more.
Source: xda developers