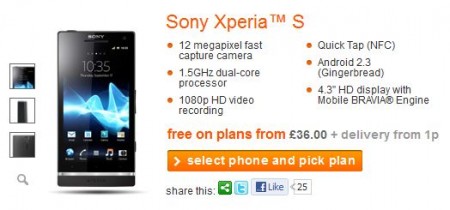 Matt Gough has mailed in because the new Sony Xperia S has just become available on Orange. It's available for free on plans costing £36. Matt has a big question though..
Do I get this, or wait for the HTC One X to replace my Desire?
Hmm.. now that is a tricky question which we can't really answer. We do, at least, have a couple of great up-close articles on the link below. We also have an unboxing video and review, plus we will have another in-depth review shortly. We also have some extra shots of the HTC One Series for you too but..
..what would you choose and why ?
Compare – Xperia S Up Close – HTC One X Up Close
Link – Xperia S on Orange