I've been privileged to get some more time with HTC today. During my chat with Jeff Gordon, Global Online Communications Manager, we chatted in detail about what 2012 has in store. Although the One Series are the core part of HTC's push, we can probably expect more to come as they months roll by.
I first asked about tablets – a strange place to start, but let's not forget that HTC showed off the Flyer to the world here for the first time last year. A tablet? With a pen? Are you nuts? Well, it turns out that the whole "tablet and a pen" idea wasn't bad at all, with Samsung and LG producing devices featuring a stick. There's no HTC tablet this year, but HTC are "closely following" the tablet market and Jeff won't be pushed either way on whether another tablet is in the pipeline of not.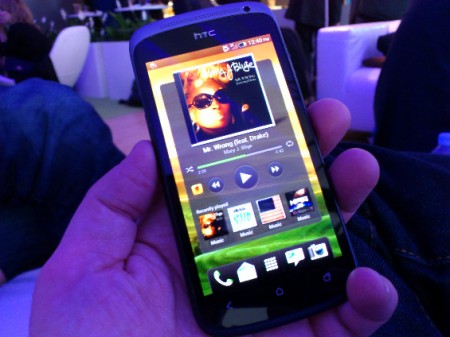 The One Series then. It's all about quality. Good design, great optics and really showing what HTC can do. It's the first time I've actually had some real "quality time" with these devices (without getting shoved around with the media pack) and I have to confess that that One S in particular is a very sexy looking device. It's shockingly thin and you can't help but caress the thing.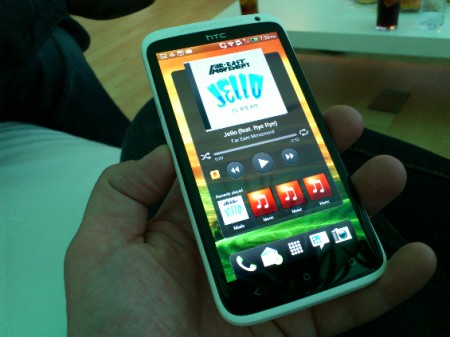 As for the X, the screen is really impressive. It really doesn't matter what angle you look at it, the colours and images leap out. It's almost like dropping glass on water – pictures just float on the surface. As for the UI, there's HTC Sense on all of these and – even on the "single processor" HTC One V, everything is smooth and jitter-free. Here on the One X there's a new addition to the weather app too, adding a globe that you can spin round to see weather and daylight around the world.
All of the devices have the Beats technology, all have the immensely quick camera technology. I gave it a blast and yes, I was quickly shooting dozens of photos in seconds. Using this a lot will probably fill your storage space a little though, but still – it's a great thing to do. I still managed to get the odd blurry shot, but we were in a dark environment, I wasn't using the flash and I picked out a good shot from one of the others pretty quickly.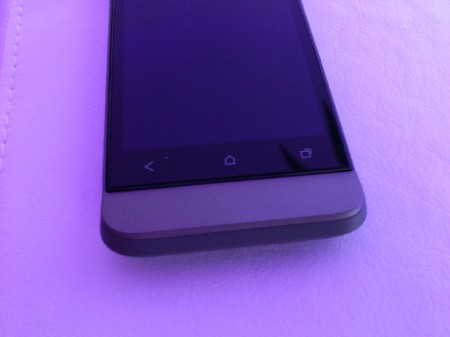 The HTC One V has that microSD expansion slot, whereas the others don't, but I was so glad to see the return of "the chin" and the HTC Legend style. The original HTC Legend got announced at the same time as the HTC Desire, and I honestly thought that the Legend was a better design. Speed, though, took the lead in that race and the Desire sold extremely well. Hopefully 1GHz HTC One V will mark "the second coming".
We've already got specs and in-depth information about all these phones (links below), so I've added a big batch of images here so that you can see them all in one hit.