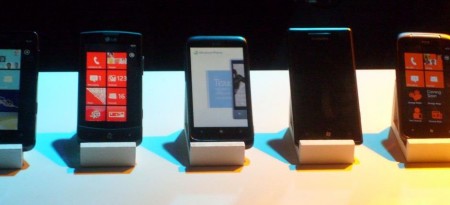 The figures for actual Windows Phone sales to customers have, at the very best, been a little … "sketchy". In January we were told that two million devices had sold, but that referred to units going out to stores, not the amount of phones ending up in customer pockets.
Windows Phone as a platform isn't bad – we've got new OS releases coming in the next week and the applications available for the platform are on the increase. But still, Microsoft is struggling to get big sales and market share continued to slide.
US research company, Gartner, have released their worldwide figures for Q1 and things are still looking a little gloomy for the OS.
Their data shows that 3.6 million Microsoft handsets were sold but only 1.6 million of them were powered by the latest Windows Phone 7 OS. That's obviously a whole lot less that the two million devices that were sitting in stores back in January – a whole five months ago.
Just in case you missed that, we should clarify. Microsoft sold more "older" Windows Mobile 6.xx devices in the first quarter than their new Windows Phone 7 devices.
Gartner predicts a change in fortunes when the Nokia devices come on tap later this year, however this new data is very similar to earlier reports showing a drop in market share. Microsoft now have a 3.6% market share, compared to the 6.8% share they had this time last year. That's a 3.2% drop.
Link – Gartner.com