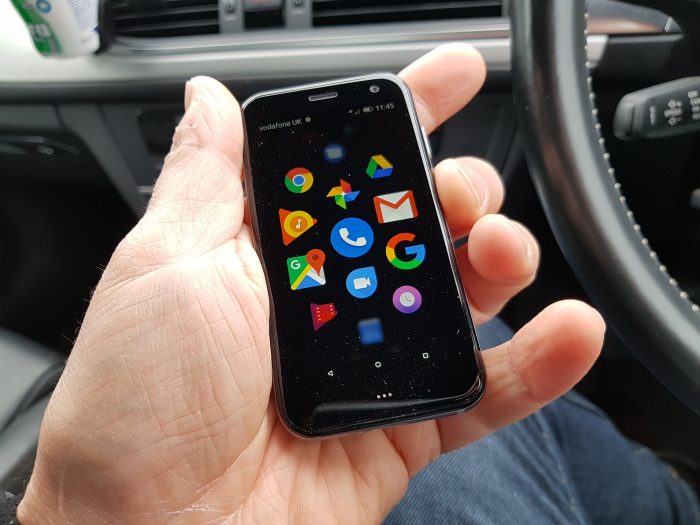 Getting hold of one of these, right now, today, in the UK… is… tricky. But we have one, and it's in my car, so you know what that means. CAR VIDEO!
The Palm Smartphone is available right here on Vodafone. As we mentioned just this morning it's available to buy and, like the Unihertz Atom and the Jelly Pro it has a smaller screen and smaller chassis than the average smartphone. This one gets a HD 3.3″ 1280 x 720 pixel screen which is 16:9 and has a 445 ppi density.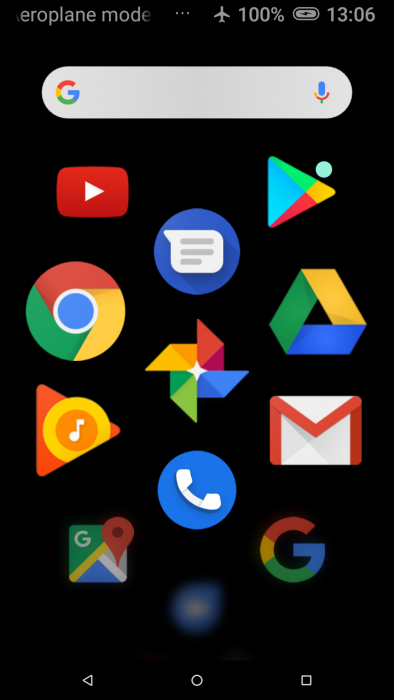 Inside, the specs are very decent indeed. A Qualcomm MSM8940 Snapdragon 435 which is an octa-core 1.4 GHz, GPS, WiFi, USB-C, 3GB RAM, 32GB storage, Bluetooth 4.2 and an 800mAh battery which does actually last a day.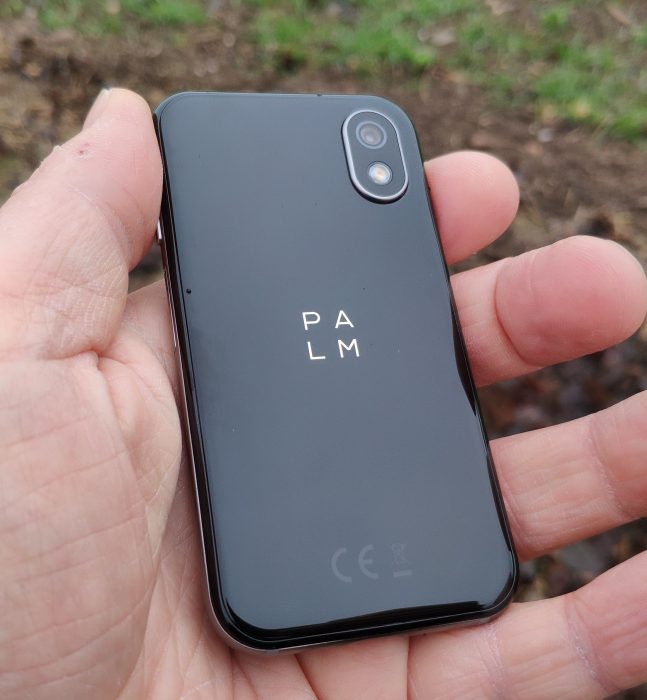 It doesn't really cut any corners in terms of the Android experience. You can download everything you'd expect to download and the Google apps are all here so that you can navigate, browse, chat and store files and photos. What it also has, in order to help you get around that smaller screen, is a new bouncy and fluid menu screen up front will big chunky icons for your favourite apps. There's also a quick access system from the lock screen, but when you do end up in the apps they're all pretty much the same as you'd expect on other Android phones, so not always "big finger friendly". In reality this doesn't make a huge amount of difference, and I was able to write and sweep letters in easily on the GBoard keyboard without problems, but it did show a slight disconnect between the chunky main screen icons and the standard Android apps.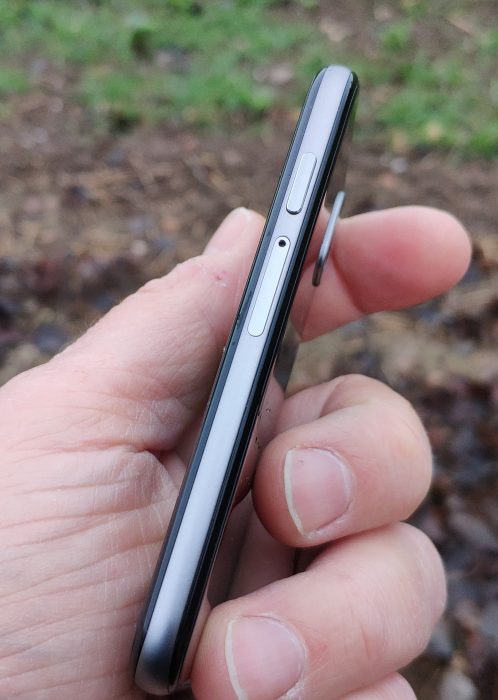 The phone has no volume buttons (which I found a little strange) and there's no 3.5mm audio port either. Control is done via gesture input on the phone itself, which has a stylish, polished black panel at the front and rear which is sandwiched with a rounded, brushed metal surround.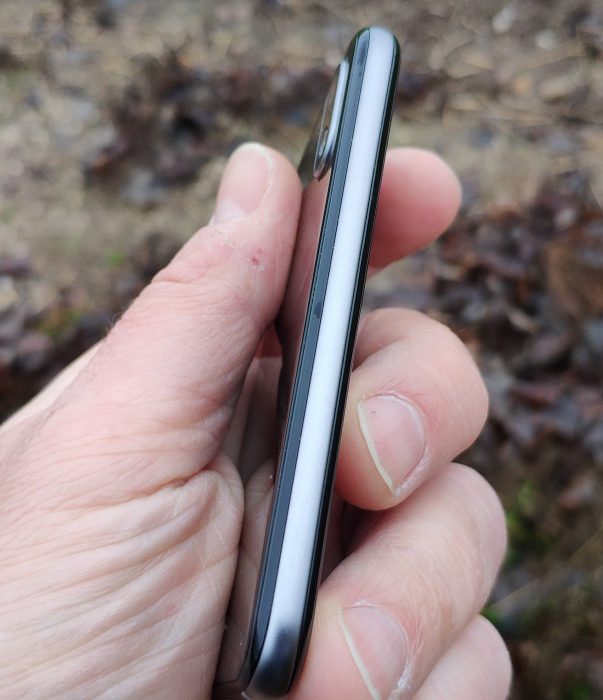 A microphone sits up top for noise cancellation..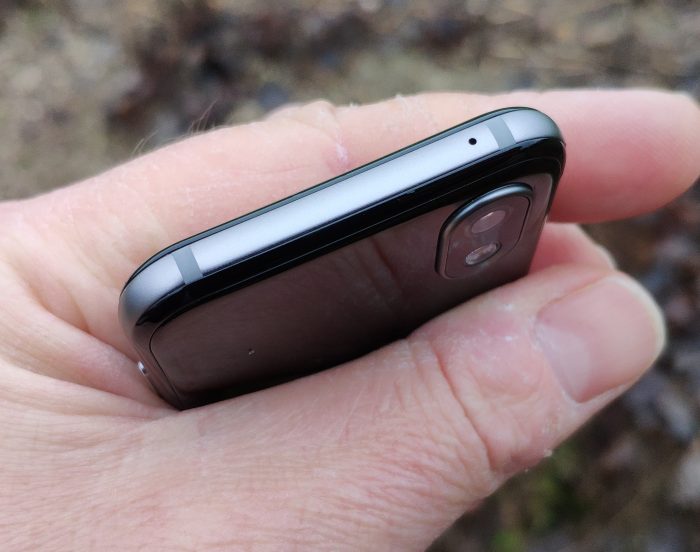 ..and down the bottom, a USB-C connector for charging, which sits alongside the microphone.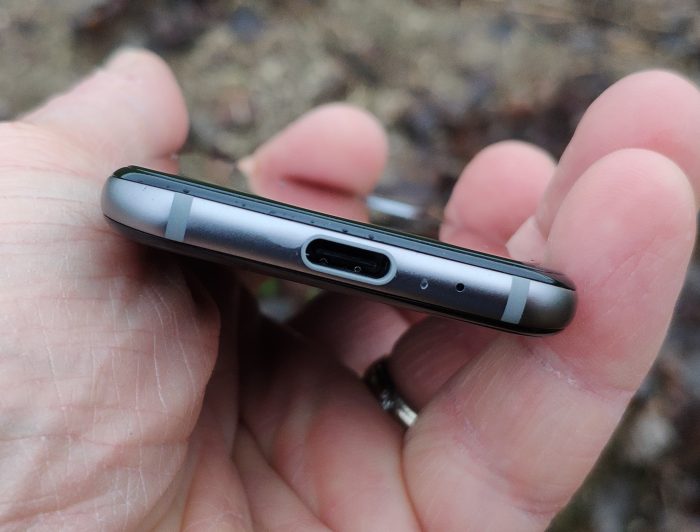 Also, in terms of cameras, you get a 12 megapixel rear shooter and an 8 megapixel front. I've snapped some example shots from the back camera here so that you can see the quality, but click on each image to see the full resolution
What I have to question about this phone is … who's it for? It's advertised in the USA as a "companion phone" and helps to cut down on the amount of interruptions and distractions by only showing important notifications. However, you've got to decide whether you're prepared to pay £31 per month for a second phone which "saves you" from the notification madness of your first phone. This is a "less distracting" handset – the "Life Mode" will tune out notifications and it'll also act as a smartwatch replacement – strap it to your arm, or go for a cycle. It's the size of a credit card and – if you want to be – you're always connected.
More to come on this as I use it over the coming week. As I mentioned above though, you can get one on Vodafone. You can also buy the thing as a standalone device and use it as your main phone by the looks of it.